I am thoroughly convinced that most of the dream of owning our own business. But not many of us begin to build on it.
The school of thought, for example, I encounter when I talk with my surroundings, both private but also in my work is that most of us are afraid we simply run out of money before we get properly started.

Most are employed in a company or public, thinking most of the influence they have on their daily lives, rather than thinking about what they can create when they are not at work.
What I do is I work a few hours a day of networking and train me, so I regularly develop me as a person with my website.
As I see it, most people around with a dream to build something that is entirely their own, but never really had the courage to try to bring it to fruition.
They wait to feel ready to proceed with their plan.
My thought is simply that you never get prepare to get started?
If you dream to get started so why wait until tomorrow?
Why not start learning right now?
What's the worst that can happen if you begin to examine your options now?
I had, as I said a company some years ago.
Before I went to work to build on the company, I spent a lot of energy to think it through.
Yes, I spent over a year before I dare to embark on building my own business.
But when I had first got started, it felt like the most natural thing for me.
As you know, it was a transport company I started up.
I had saved $ 4,000 up. Those I used to buy a small used truck.
Then it was pretty much just to build on my investment.
I made a business card as the first.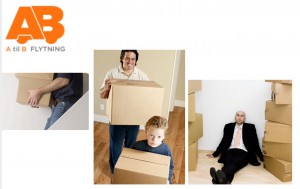 The next thing I did was to find companies where I could sell my labor.
I spent over 14 days of driving around to a lot of businesses to make sure that I was available to their business and be able to sell their labor to them.
It was a little sensitive manner that would embarrass an income, but it did that I got started.
I succeeded in actually getting built quite a real business in subsequent years.
Now you ask why I stopped?
There are several reasons, first, I got several cars and a larger operation.
I quite simply had to work twice as hard even though I had learned to buy time.
Yes, I had a solid team that in many ways evolved to become excellent much better than I was. It was just me who made the decisions in the end
But enough people will take something special to make sure they are their money's worth.
To make a long story short so I ran out of energy.
I lost the desire to do what it takes to run a business of this kind.
But I never lost the desire to create something for myself.
That is my main reason I continue to build on my websites.
Home Based Entrepreneur Opportunities
Today I am an ordinary employee, and I'm jubilant to be on the roads every day.
But I can not entirely stifle my desire to continue to work towards creating my company.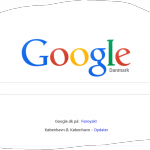 As a business owner, I found out how important the Internet is.
In the beginning, I was using to build my websites. It was a rather expensive pleasure.
Yes, believe me with such a large operation that I got so I did not feel right that I could grasp to do it yourself.
In the beginning, when I could have put myself into how one creates a brand that I spent time offline to create contacts, so I made the big mistake to let others help me build my websites.
Belief me, if you saw what I have the first so had probably not wanted to use my service then.
Now it is not only the Internet you can use to build a business from home, but it is probably the most powerful means of communication if you want to promote a product.
Your base in the long term your website.
As the world looks now so, it is very necessary that your customers can learn about your business, and they can find out if they can use your service. It is also that which can help to determine if it is you who gets the job or whether it is your competitor.
With a website that you can grow along with you can also create a framework for your upcoming appointments, yes you can use it also to educate your customers.
What I mean here is that you can create a red open book of the rules that you have in your business. Are they on your site you will always be able to retain them if a dispute arises between you and your client.
The time where we bought ad space in the local newspaper and place in the directories are more or less over.
You must remember that we are all online more or less all day.
Do we need a service or a product, so we are looking at it on the web?
This is where your website comes into the picture.
Entrepreneur Ideas Small Startup Cost
As I said, a company must be able to support itself in the beginning.
If you need start-up capital, then it is something you can save up to while you are in the planning stage.
But it should never be a must once you have started.
If your idea can not wear without having to spend extra money then, you need to look at the plan again.
Or can you build on it and still keep an income on the side.
I know some based shop with their product that they produce at home from their homes. It is still a long term strategy that requires that one must be very patient.
You have a unique chance to appear as an expert.
You do not necessarily need to be an expert in the first place.
You can easily grow with your audience.
You do this simply by asking questions of them.
Now you must not believe that it is easy for if you want to create your own business it requires to have the courage to learn and continue to build on it.
Just as when you have a job you meet every day to make money.
Here the difference is just that you have to work far ahead of that just look little bit results.
You still have to build and work hard to get it to work.
But the good thing is you do not have to invest much money. It however you need to spend your time and have the will to control your life.
Entrepreneurial Opportunities Online
I have previously talked about affiliate marketing and drop shipping,
I have also talked about how to help local businesses to create their brand.

Another possibility is that you can create a web shop, it just requires that you have a product to sell. To have a product then you have also to have a physical store.
Here we are back where you have either to obtain a sponsor or even having saved up over an extended period.
Your options are endless, and you just need to be eventually able to reduce you to a narrow audience.
Now think probably why should it be a small audience?
And it should be if you want a real opportunity to become an expert in your field.
Remember that most of us have mostly only need a service or a product for a limited period.
Some take a long time to understand this part.
My question has always been how do I find a narrow audience and how do I keep my niche narrow?
Especially when there are so many exciting things.
Let me emphasize that all entrepreneurship is hard work.
You simply have to develop your business every single day.
If you do not, then it dies very slowly, and you will lose an income basis.
However, an online business requires almost no investment.
Yes, you do not need to buy many expensive courses or expensive equipment, you just need an Internet connection, the right education and a host for your website.
The rest comes by itself as long as you are persistent and develop yourself along with your business.
So before you try a shortcut so here's how I build my online business.
Entrepreneur Online Business Ideas
I have previously described how to get impressed upon your niche to a smaller audience. Yes, it sounds a little silly that you should have as narrowed an audience as possible.
But the smaller the surface of your subject has the more substantial is your chance to develop yourself as an expert much larger.
I will describe two different topics here
Let's say that you have a local service can be anything cleaning, relocation or other crafts.
The physical limitations will certainly be in the journey you out for the job you do. So here it would be smart that you seek in your local area.
Similarly, if you try to find your audience globally.
Then tighten too broad because if you only have a single person if your niche is too broad.
You simply will not have a chance to cover too wide a topic.
entrepreneur help websites
Many small new entrepreneurs have to start with not had created a website.
As I said the first thing, I got messed me was a business card and a written newsletter that I was out and hand haphazardly.
With the knowledge, I have gained about the web today so I will probably have prioritized very different.
I probably started to build on my website as the first. So, I had also had a chance to link it all together.
So both my logo and my hand fit together.
My long term plan is to help small new projects so that they avoid the same stupid challenges as I got.
It will also help them save money in the short term.
If they are motivated enough maybe I can help get their business to grow larger.
entrepreneur business plan
I've discussed how important it is to have a plan that also contains a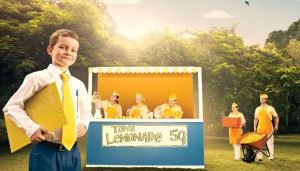 budget. I must say that I have changed a little in my thinking here.
I still think that your priority should be to create a plan and a time frame. But the next thing you should do is to build your context-up so that you are ready to go live on your website when you open your new business.
I know you have the desire and motivation to get started.
Do you have any questions, please just email me below
Please Remember to Share and Like so we can spread something good spirit out over the Internet