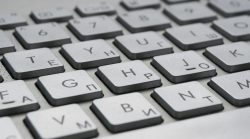 The question is, I can earn money writing product reviews.
The answer is that it is one of the most influential ways you can earn income online.
It can be both your products.
Here I am thinking of a webshop.
If your readers see a good and honest description of your products, they are more likely to follow the assessments.
It may also be someone else's products that you write.
Here I see an increasing potential.
You may think there are more people online every year and more and more buy online.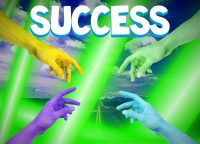 There are many of the big players on the market who have seen it as an opportunity to get traffic to their online shop.
You may have heard that Amazon has such a partner program and they have.
Look at their vast product catalog.
Then I'm sure you can find a product you want to write about here.
Amazon is probably not the only place where you can become part of a partner program.
If, I say I think there are well over a hundred thousand other pages from which you can get a commission by writing about products.
I do not think I've hit much next to it.
Where can I find products to judge
As described, there are a lot of companies that have come up with this kind of marketing.
People are allowed to create authority websites promoting their products.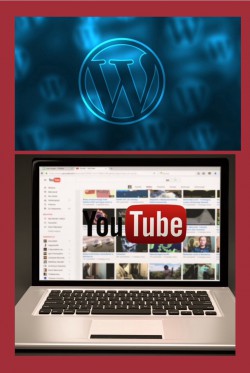 By simple search, you will be able to find more partner programs for all products that online.
Amazon is probably not the best deal at all.
Some programs give you up to 50% in commission.
There are plenty of info products I'm talking about here. Amazon gives a place between 4-8% and a cookie that lasts 24 hours.
It's probably not very good when I see other providers that provide a significant percentage, and a cookie that lasts significantly longer.
A little about how a cookie works.
You have probably seen on many websites that they make you aware that they are using cookies.
In short, it's a small program that will go to your browser.
It with your IP address that is your identity online.
Google also uses them, so you as a user have a much better experience of using the search.
When these partner programs use them, they are with the unique link they give you.
The affiliate link to it.
Having a unique ID, they add a cookie with a specific timeframe, so you earn money within the period in which it works.
Amazons then work for 24 hours.
That is, you earn money on everything you follow in the next 24 hours.
It's not an exclusive deal if you ask me.
But that's the way it works
What should I do to get started

First of all, you should think about which topic you want to work.
It's about finding a target audience that you can help.
Yes, you look right. First, it's not just about finding relevant products you can promote.
It is more about investigating the target audience to which you want to write. Here it is about thinking as narrowly as possible.
Both for your sake, but also for your future work on creating followers as in the long term, may become buyers for what you choose to write reviews.
You are here to help the target audience not to sell to them.
Therefore, it is essential that you start to be very limited in when you designate a niche.
What happens when you have thought about a topic that your website should touch is that you start building it.
Yes, you buy a relevant name.
Begins to build pages and articles for your website.
Your pages are your foundation to keep your articles that are the ones you build slowly.
Your articles are also where you can create your templates for the assessments.
The next thing is straightforward; you'll find keywords for headings and subheadings.
You fill out your templates with relevant text about the product you are considering.
Remember, you are here to help wounds. It's not always good to describe products in favorable terms
Is there something to think about before I start?
Yes, you must make it clear that this can take a long time to build up.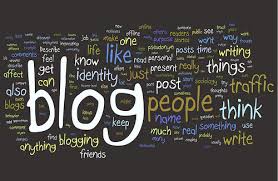 Many of the authority pages are many years along the way before they only have a certain number of followers.
So patience and the desire to work hard before you just come close to harvesting the fruit of your work.
We are very different from humans, and it also means that we reach our goals in different ways and within different time frames.
Some people are very efficient and workable; others are.not
It may be that you have met a lot of websites that promise you have the key to the treasury.
But the reality is that you are starting to build a real business.
If you look into business in your area, you will see that some grow fast while others are slightly slower.
The common denominator is that those who have a fire already have the advantage over those who do not have it yet.
The good thing about it is that you can build a brand online at no extra cost. It takes time.
So the more value you can add your websites.
The bigger the fire you will be over time
When you build a blog, your followers also expect regular news from you.
Even with a very narrow niche, you never run out of topics to describe.
There are some techniques with keywords that can give you lots of fabric to write about in the future.
To become an authority, you need to know what you are writing.
It requires your followers to follow you.
It requires new ones.
Therefore, you must keep adding value.
Is where your ratings come into the picture.
Is also where you can keep writing about products that belong to your specific niche.
There is a difference between a niche and a category
Yes, there is a big difference.
Let's make an example.
House and garden are a category.
Think about going into a construction market and looking at all the materials and tools you can buy.
Then ask yourself if you will be able to cover the entire area while you can appear as an expert at all.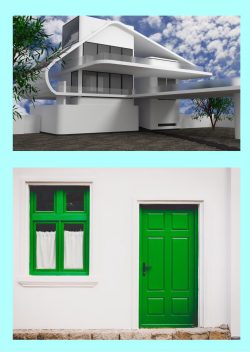 Try to look at all the subjects that can be here.
Let me scratch a little up.
Gartner, carpenter, plumber, electrician, and wall.
Only a few subjects I have scratched require an education that lasts for several years. Ok, let's cook it closer to a niche.
A gardener plants and maintains the green areas.
Even if you are a gardener, you will still find it difficult to appear as an expert in everything.
Let's assume you know a lot about a unique plant.
How to plant, how much water it should have.
What can it withstand?
Can you see the idea?
Here you have a niche.
Created from a category.
You are significantly more likely to build your brand around it.
You will be the gardener who is an expert in a particular area.
Over time, you will be able to get more followers who may not entirely belong to your target audience.
But they will come to you because of your specific knowledge.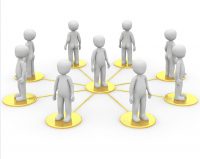 On the other hand, you express that you can feel a bit of everything.
Will people quickly feel you can not do anything?
You will be very hard at creating a sale.
We all want to hear from an expert.
None of us seems to be wearing a product on us that we do not need.
If, on the other hand, you can create trust while building your name as an expert.
Then the sale is also quite slow along the way.
Who can teach me that
There are several places where you can learn to build it up.
Unfortunately, many do not contain everything you need.
There Is a way in which the various platforms can make you pay overpriced for the education you need.
You can also learn it without having any education.
That was the way the first online learned it.
Although a few of them have become smelly plentiful on the net and that of course it can be done.
Going to take so much extra of your time.
You still can not do it without some tools and a network where you can try your ideas and get answers to most of your questions.
As I said, I've tested some of the platforms available.
Yes, the vast majority are created in a way so you will pay too much money compared to what you get.
I have even been so unfortunate that I have come to open my credit card for a platform.
They promised that it had everything and that I could be allowed to look at it for a single dollar.
Already the next day it had cost over 1000 of the kind.
But I found a solution to that problem.
To make a long story short.
I read an article and towards such a platform where I did not have to pay anything to test it.
Yes, I got a website that I could build on. Not enough.
It was not just a website I could test.
No, I was allowed to keep it.
I also received ten lessons, how I could start to become a real online entrepreneur.
Here I had paid in expensive judgments for something that had far below half the value of what I got in this online community wholly free and free.
It was a few years ago, and I've been studying since.
This site is the first one I have opened and created.
I still do not consider it as an authority site.
It gives a low return occasionally.
Is not the only page I'm working.
No, I have learned in my time to build local pages that I help clients. I have also written a book that I promote to a narrow local audience.
The list is long over what you can use it.
Of course, it costs a certain amount if you want everything you can get here.
But having a week where you can think about whether you want to build pages and write assessments to get a portion of the sales price.
For a sale that goes through your specific sales link.
Action is the most important thing
Okay, you do not work for it, nothing happens either.
I can not guarantee you are successful.
You must create it yourself.
But if you follow the teaching that I have shown you, you will get all the tools you need.
You will not get anything served.
We are talking about building a real business.
For most entrepreneurs, it means a time frame between 3-7 years.
Because they have the essential knowledge and skills to create profits in their zeal.
In the society that I have described, there are some who have done it in about a year.
But they also work a bit faster than most of us others.
The more you do, the faster you are near your goal.
Do you have any questions?
Or want to share your knowledge.
Write to me below.
I'm not the only one who likes a fresh input.
PS just remember to share with your social networks