Is social media a place where you can ad you business?
Yes they can be in the highest degree ,
it 's just about meeting people in the right way .
Let me describe a little about first what is not a good idea to do
---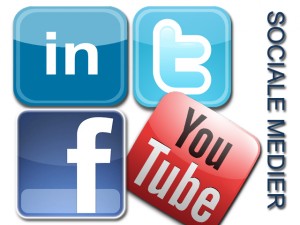 ( 1 ) First, let join post your business on other people's profile , it's something we all do and your online friends will think that you are only trying to get them to be involved in a scam and try to get them to write on so that you can earn from it
( 2 ) Do not do just to post it in your power there is a lot to do and it causes you not to stand out from the crowd.
However you can use social media is to make contact, to people who want the same as you want
I use quotes to post on my profile , once in a while , you can write either a facebook note or find a good video with an element or theme that fits what you might think of that day, or as I have done unders held a theme few days
If one of your online contacts provide a likes , I see it as a good opportunity to communicate with other people online to learn a little more about them.
I do it often through the quote or video I have set up, to start with , it gives me a good opportunity to write with them in the chat.
learn a little more about the person, and thereby see if you can help get fulfilled a need in them.
You just remember people have to ask for a link before you give it from you.
I don't personally newer give my money link away. If we just looking for people to send a money  link they will with maximum probability try to get you on their business too. And none off you will ewer start working on a new businesses, none off you need a new opportunity. Just forget you business and create a connection instead.
I use groups to meet new online friends
Here it is important to take time to comment on other people's Inlays , or their comments , people can certainly like to be aware of the things that interest them , and the good thing about it is that you get the opportunity of an easy way to start a dialogue . and become friends later
the good thing about it is the bat most social media groups to look for and which fits the topic you know nothing about. Read the Commons rulles on behaviour There
Here I seek to join the group even come up with some good points and be active.
Max spend a few minutes in each group to meet someone that you can write directly.
social media business marketing
there are many different sides and video training on how to use social media, some can be very expensive to purchase or participate in.
There are even companies that serve well to teach you how to use the media, but in short you can find mostly self, and the service and knowledge you can get by using expensive courses or company to do it for you, as said use your common sense.
"Do not write anything you can not vouch for about 10 years."
But I have over the years collected and read books.
Spent time with chat, found out that everyone is different, and in most cases likes to tell their story.
Let them and try to find a way you can possibly help with som item they might have. 
Do you felt stuck whit you business and want to learn how-to create business online then check out my review here it can maby chance things for you
If you have a comment on how to use social media. Or want to know more, please write it below so I write back as soon as I can