Wealthy Affiliate is an online university that can help your primary business forward in search engines. It is also a good business if you use it as an affiliate program.
There are Comisión of the system that you just sold a subscription to your monthly investment back as soon as you have sold more than you actually need to build your business is larger.
Remember it is not network marketing, but an affiliate program so that you get the sales you generate. All the marketing you need is set up through your blog.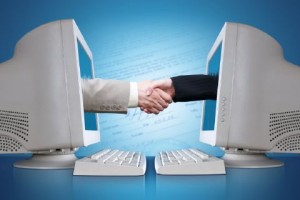 So you do not have to put the side of the case. In essence, you have a quite complete WP blog system. Good enough is a fully  a complete wordpress system, but works almost all the widgets and plugins are required to have a perfect blog.
One thing that is worth remembering also everything you put up on the web will always være.Der as long as you own it.
The good thing is that when you have a blog, you can pretty much write about anything you want.
Do you have a network marketing business, you can make a series of articles about your product. So you can SEO optimize them, and perhaps through the search engines get customers and follow the path.
You can also do as I use it to share your thoughts and spread them out on the web so that others can enjoy them.
I personally think that creating good articles provide an advantage over just to run on the text and the link you get from the online company you signed up.
A personal blog will greatly help you people also learn to know you better especially in social media, where it is more about the person rather than business.
Have you ever thought about how much an online system that can help others to build exactly the kind of business they want, may be worth.
No matter how far you've come with your business or actual your business.
I have chosen Wealthy Affiliate as my primary online business. I have done this from the online train up, which I wrote myself up to a year ago.
I got a lot of good information there on how I should put my social profile up what I needed to do to get my twitter account to grow large, so I was able to almost automatically get the right facebook friends who searched the same as me.
What I'm doing now with Wealthy Affiliate is the same and with the same people.
The system has just been upgraded.
Personally, I use about 1-2 hours a day online. In my day time I work as a driver, I simply could not bring myself to side behind a computer all day.
I have both out and touch me, and also experience life on the street
drop a comment below and let us expand the topic