I have previously described how important it is to keep your niche tight.
I think it is important to know what your website should be about before you start building it.
Although your niche must be tight you can follow and you are able to target your hand against a narrow band of readers.
So it is also important that you can build on the topic that interest you.
Yes, what is a niche? As I see it, it's a group of people who have the same interest.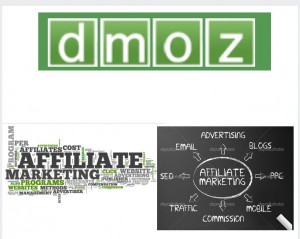 It does not always have to be something that is profitable.
It might also be a political standpoint.
Something that I think is important is that you are helping your readers with either an attitude or show them some alternatives to your topic.
You need not be an Expert to start with.
But it is of course important that you develop with your website.
What I will help you with in this video is to both find a topic for your website which is defined tightly enough so you can cover it, and you can have enough audience to your website.

Niche Ideas
One of the first I will show you is how easy it is to find a niche and how easy it is to make it tight.
Dmoz is an international website where you can very easily get the inspiration to make your niche very tight.
If you then combine it with the information you can get from Google trend so you can both find a niche that has readers and one that is tight enough. that way you can make it profitable.
Now think probably why it is important that it should be more strict and specific.
Firstly, if we say that you will write about clothing and fashion.
You will get to write about a huge area where there are several sub-items you never have a chance to reach.
The subject is simply too large.
Whereas if you cut it down, for example, autumn fashion for boys between 11 and 13 years, then you have come a little closer on a tight niche.
But still it is a big topic.
If, however, you go a step further and describe fashionable and practical footwear for boys between 11 and 13 you begin to approach a more tight niche.
Here there will still be plenty to write about and your audience will seek more specific on the information that you can provide.
You will be able to appear as an Expert much easier.
niche market products examples / niche ideas for online business
What I have just given you is just an example of a topic you can choose to build your website around.
It is virtually only your imagination that puts a limit on what you can write about.
I will in a later lesson go into how to create some review of products you may want to write about on your website.
It's also when you reach this point you can begin using the affiliate link that you can download into your website.
Google and the other search engines do not care so much about direct affiliate link so that's why I thought it is important that you learn how to build the foundation around your niche first.
You will quite simply learn how to generate traffic before starting to promote research products.
Create a Niche Meaning
So to create a niche actually means that you just need to find out what your website will be about.
I myself have chosen this site to describe how to build business online.
I chose it because I've spent a lot of money to find out the last 4-5 years.
My advice is that before you really start then think about what you are interested in.
then get your niche cut down to a specific topic that you can grow in and as you slowly but surely can be an authority within
Social Niche Definition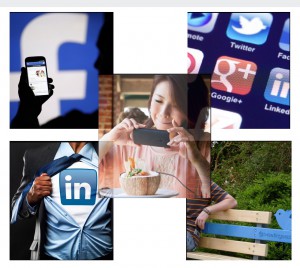 A niche is as I said a group of people with the same interests.
It is also here you can choose a social network that suits your niche.
For example, fits my best to Google + here are many groups where people engage with each other, rather than just sending out spam.
My groups in LinkedIn is in turn full of spam. It is very rare that people really creates real connections.
On Facebook I feel much the same way with my niche.
Whereas Facebook has some groups and debates which I on other topics have much benefit.
I have previously described how important it is to use social media to meet other like-minded.
Rather than trying to sell products there.
But let it be so far, we must use our energy here to find a niche to work with
Niche Keyword Research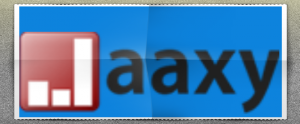 Later on, we need to work with keywords and build your pages up so they give you a personal touch.
There are some very simple techniques that can help you get taught to build your website up with context.
But that's not what this video is about.
If you have questions for this video or to find a niche so write me down in the comment box.
I'm here to help you get Started
You will definitely want to know why I would like to give you my time and free of charge.
I learn at least as much as you if I learn more.
So it's a situation where we both get a lot out of it.
So just ask away underneath.
Please Remember to Share and Like