scams let me start with a word of caution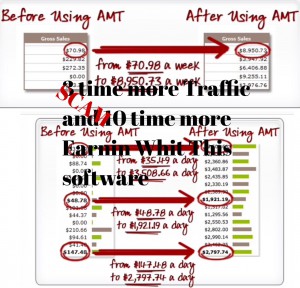 First, I come with a warning.
Most offers you meet online is not real business suggestions.
I have written about it more than once but it is important that you do not fall for sales pages that do not show the tool. You need to build your business and make money whit.

In many cases, it is either a software or a video series that you get a little insight into almost free, after which you meet a bunch of additional sales.
So let be wasting your time on something that sounds too good to be true.
You can of course advertise the same Scam products and generate sales that way.
But it is neither easy money or good money.
Being a online entrepreneur require long-term work and education.
Do you see a shortcut let be takning it. You are wasting your time and money on it.
No. 1) Handle with Stock can be both fun but also a bit risky.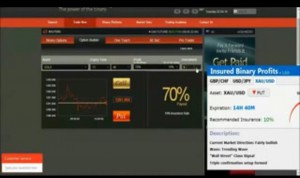 Here you have to invest a little bit of money.
But it's still not as easy as it sounds.
You really need to familiarize yourself with how the market function.
I have even tried to invest a little bit, I was a bit lucky in the beginning.
But I lost my money slowly.
I tried again and was less fortunate.
I got a software that made it easier to control what and when I acted.
But I had not been thorough enough in my process.
The reason you get a software is that the person who gives it to you, get paid by the traders when you start to deal with them.
By providing the software, you also get money from the traders.
My conclusion is that it is possible, but it requires, that you know the market and are willing to risk, it does not always go as planned.
No 2) Gambling is fun but can quickly become expensive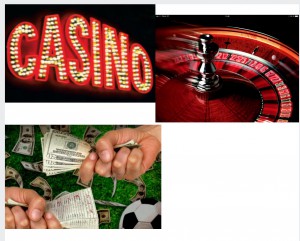 Then there are games at online casinos.
I have previously specifically via Facebook met some websites claiming that they have a formula that you can make money either by playing sports or on the roulette wheel.
I bought a discount version of a system that was about football.
I spent about $ 100 after which it was in force to start playing the tie.
If so was scored would you play again, in order to raise odds so it fit together.
I tried small bet to see if it worked.
It did not for me and slowly disappeared money.
There was also a system where you could play red and black on the roulette wheel. Believe me it can be very expensive if there is a cap on how much you should bet.
You may be lucky and win but this is not the way I want to bet on.
It's fun but not a real business opportunity.
No 3) Playing Games. I would like to have that job.
I think most of us play games either online or else on a games console.
So you can test games for gaming operators.
I have not tried it but I know from my network there are companies who really want to test their games.
But it's probably hard to be allowed unless, you play a lot and are a part of these networks.
Here I would like your help to explain how it works.
All I know here is that it can be done.
No 4) Fiverr here you can exchange services for a fiver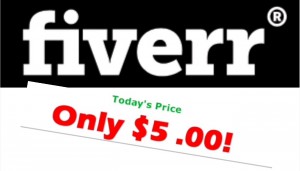 Then there Fiverr, a website portal where you can buy online work or sell it.
Everything here costs $ 5
You either sell something or buy something.
I've even bought a few services.
I bought likes to my Facebook fan page and I bought some pictures, Not to this website.
But you can sell online work here, for example, Facebook likes, an article, banner intro video or just a voice over a video.
So if you are active online, you can buy the accessories that you do not have time to do.
I must conclude that Fiverr is certainly not a gold mine.
But you can sell and buy small services here and many of them are quite valuable and can save both time and work.
No 5) Clicking ads Now one of the stupid.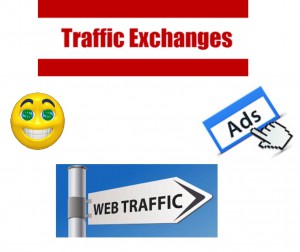 Yes you can actually earn a little money to exchange advertising online. I even had a period where I used traffic Exchange lot.
I know that there is some research right team who have put together some advertising that you can put up through traffic Exchange and in time you can actually generate a little bit income that way.
But it's a good business it is up to you to find out.
I spent a lot of time and got very little out of it.
But you can read more about it here.
No. 6) By Surveys Yes you can participate in surveys online and get paid for it.

But once again, I must say that my testing, did not go so well.
Many of the studies that I participated in took a little longer than expected so my earnings came not to correspond to a real salary.
In fact, there are still some of the networks in which I have little benefit.
There are good websites where you can make real studies.
They can be found for free. You just have to look long enough.
I bought a program which had gathered some of the best places.
But you just have to remember that it is not in every country you can create examinations
No 7) Reading emails for Company who do not have time to read and respond to mail.
I know that some companies need extra help in reading and answering mail.
Some phone companies buy this service.
But you as a new field of marketing can make a difference, I think is a little more doubtful whether you can get a job with it.
This requires you to have some kind of communication training.
I've seen postings on LinkedIn where bigger and smaller companies are looking for this service.
What you can earn on it is difficult to say, because I think that the competition is very tough.
Do you have the right qualifications then it is definitely something you should think about.
Here's a need you just have to be the right person to cover it.
No. 8) Dropshipping
This is a little new to me but, as I see it is a very old way of doing business which is now also in the last 10 years also can be done online.
This is basically about buying cheap and selling at a slightly expensive price.
It may pose done online in several research ways.
But the most common way is to find a shipping company that can ship the product to your customer.
Some of them I have been in contact with chains products from Amazon along with sales to an eBay action.
But basically it can be done more locally with a good deal with a wholesaler and a carrier.
No. 9) Maintain social profiles for large and small firms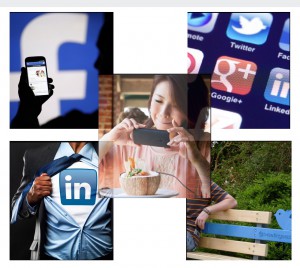 Social media have become more used to marketing and I have previously described a program that has collected some companies that need such a service.
I think it's hard to get started with large global companies.
I expect that they're covered on this point.
But local small businesses can certainly also need to make some updates in social media.
Here you have given an opportunity to both help but also make money on it.
No. 10) Building websites.
Both for yourself but also help small local retailers to get a website for their service or product.
It is my very clear goals to help some more local merchants to create an online brand so they can get more customers into their business.
It is still an online service, but you also get a direct contact with customers here.
Of course this requires that you have some skills.
These are the same skills you need if you want to build an affiliate website up.
No 11) Affiliate and Affiliate websites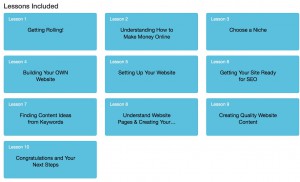 Here you can actually build an online business from a product that interests you.
Yes it is actually important to you bother for what you want to write. You need in the long term it is being asked
Many believe that it is about selling but I clearly think that it is more about the information you can help your readers.
First and foremost, this is a long term plan.
Like when you work with drop shipping. It is important to create a relationship of trust between you and your clients.
Equally important is that you get enough visitors to your link.
Why is affiliate marketing to have a sustained and long-term objective.
I myself am a big believer in Affiliate marketing.
It gives you an opportunity to work with just the product you want and it can allow you to create you a living that way.
Are you focused and willing to learn as I would like to show you how to get started.
No it is not a shortcut to the great earnings online, it is simply do not exits.
But it is to turn a place online where you can learn how to build it big and solid.
With the right attitude then you are certainly in a position to make a difference for yourself and your readers
But look at how it work, once again no I do not need your credit card information.
Test it and tell me what you think.
If you have questions please give me a comment bellow.
Remember to Share and Like