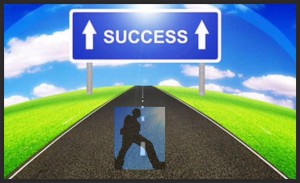 One of the most important is recognition especially online.
I want to talk a little about how to build a personal brand online.
The network has been around for almost 20 years in the form we currently know.
In the past, we did not have the same tools to do what we have now.
But now we can both get automatic help to create a logo yourself.
We can also get a good picture that can make an excellent red thread.
Something that I think is important in our journey online.
Now I'm talking about a brand in connection with entrepreneurship.
You may be social and need nothing but to blend you in the common thread that is in your social media
Why is a personal Brand is essential for an entrepreneur?
Whatever business you want to build, it's vital to be recognized.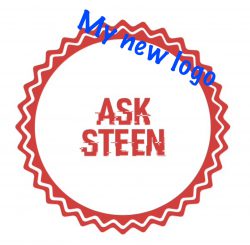 If people can remember you, they are also more likely to follow you and possibly accept your recommendations.
Something that ultimately can create either a contract or a sale.
The most important thing is to create recognition of your business.
Generally speaking, people are very indifferent to you as a person.
Remember that the most important person for us is ourselves.
Therefore, a logo does not mean that you also have a safe fire.
But it helps to recognize you.
Are you looking at some of the big brands? Some of those you've grown up.
They each have a simple logo that has not required the very high artistic creation.
Some examples could be HM, Coca-Cola, Seven Eleven and Apple, which has an apple that is bitten by as a logo.
How about the car brands.
They each have their unique logo.
None of them are particularly complicated, but we can all recognize them, and we seek them when we need the product they offer.
Similarly, you must create something that your audience can recognize.
A unique logo and a captive slogan is the place I want to start, so my audience can recognize me in the number of my competitors and me.
Once you have, it is in place.
Then it's time to create value for your target audience.
Let's round it with your slogan.
I mean that it's the one that should be the red thread through everything you do right in the business you've created here.
A logo creates recognition, and a slogan creates a commitment.
Once you have created that commitment, you have to live up to it.
Once you get customers in the shop, it is also essential that you give them what they came.
Ideally, you should also be able to give a little extra.
It is not the logo and the slogan that is the most important in the long run.
That's how you use it.
Are you serious about yourself and your business, then your logo and your slogan are just the first steps?
The next step is to build a website.
Yes, a website is your house online.
Yes, you can build it on social media.
If you do not have a website?
You also do not get a part of the vital traffic from the organic search.
Whatever you've heard before, it's still the website that gives your brand authority.
But do you know what?
I have one for you.
I have two.
What about ten lessons.
Which more value than elsewhere.
I mean sheep.
You do not have to raise your debit card.
You are allowed the subscription to be part of one of the safest and most vibrant communities online.
You will automatically also get personal access to me.
Ok, I want something from you.
I want you to mean it sincerely.
Do we have a deal?
Can not use an Existing Brand
The answer is no. I will give you some reasons why I think it's a bad idea to involve another brand in your own.
First of all, your clients can very quickly misunderstand who is the sender on offer.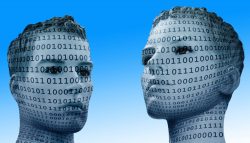 Secondly, you just become part of something else, and they will have you pay to use their rights.
Not only that, your business will not stand out from the crowd.
It becomes part of something else.
Ok, in some cases it may be a good idea to make a deal with a more prominent brand. For example, if you make a product that can work with yours.
But still, your fire is also your identity to the world.
When you look at the more significant fire that I've mentioned here, think about what you remember them.
It's not the fire, but the product you remember.
It's also your product that you buy.
All else is only the recognition of their service or their products. The work of the product they have made.
Therefore, it will be very unethical to think about using brands.
Unless you buy into the business itself.
How do I build me
As long as you are in a startup phase, it's important to think about what it's up to you to do.
Yes, think about your service or your product.
I have often thought of some form of comic form of the slogan.
If possible.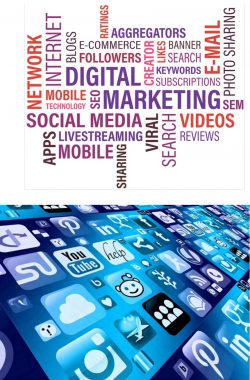 When I help others to create their logo and slogan, I always take the starting point of what their business is all about.
I have always done that with my own business.
Now I'm not a designer, so I need to get help if I have to create a logo.
But do you know what it has become effortless to do online?
You can very cheaply create your logo.
One that you own.
But let's take my process step by step.
Get a minimum of five ideas.
See if the domain is available.
Available buy it.
If not then you have to go back to your ideas and see if you can find another.
Think through it again.
Find your slogan (can always be redone on a website. But have you got it on business cards and more, leave it at your first indictment)
Then it's your identity, do not worry about it. It should not be that which prevents you from building on your business.
Yes, even if your business is not unique, your style may be.
That's what we remind you.
The fact that you get value through your business will automatically strengthen your brand.
Your clients will recognize you, and depending on how hard you work, new ones will come along.
Does it have a social value
I have often asked myself and to say it straight away, so I do not think brands itself has a social cost besides making it easier to recognize.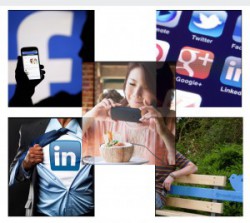 I think we humans have the easiest to recognize something we have seen in childhood and therefore it is also essential to keep their logo.
Are relatively satisfied with it.
But the slogan can be replaced on several occasions unless you have found what suits your personality.
For me, it's a definite advantage socially if I have a logo to suit what I'm doing. I have only really begun thinking about the logo that will be what my page around.
My brand has always been myself.
I've been very concerned that you've experienced me as a single person.
But, I think with all the picture media that are online and that your name recognizes you.
Also in the long term may be what makes people come back to you from social media. I even use the social media a little.
But I'm not as aggressive as many of whom I otherwise know online.
But what we are talking about is recognition that I think is very important if you are serious about your online traffic.
It certainly also applies socially. So use your brand on your social media profiles.
Remember, it's still important to be social.
My idea is that your brand builds itself as long as you make on yourself and your business.
Why have a Brand?
Recognition is important.
Especially if you feel, you have a good idea; you would like to share with others.
Yes, you can efficiently use yourself at first.
If you want a serious, relationship with your followers.
Then it is also appropriate to have something more like those that follow you can identify yourself.
It's not Alpha and Omega that you create it as a logo.
More than you create a character that has the qualities that you plan to include there should contain.
I've built my way out of this page.
But here it is also the message that is important to the blog itself.
What is best to build it around.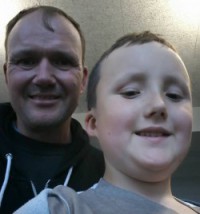 As mentioned before, it is your product that is the most important.
But the way you present it is very important for how it may appear in the future.
My experience is that we create a figure that we create the identity around.
To me, that figure has always come entirely by itself.
The reason is that you move outside your comfort zone.
You have to have something that you can hold on, and it will be that figure.
This figure becomes quite a kind of identity and invariably comes into line with the brand.
Yes, you're the fire.
You'll continue to be, even when you start buying time and expand your business.
Do you want to become a brand online?
But do not quite know how to create it.
Then I have some extra ideas.
Ask down in the comments field.
Remember to press one of the social buttons just above the image of me.