Do you have a business or are you looking for a way to build an online business?
with this series of little tips i´ll try to show you how to get started with an online business.
I want to describe briefly what the video is about and why it is important to implant the things that I describe.
What I'm showing you here is how you can work with WordPress and how to create a website that is entirely your own and unique website.
You do not need to take the free hand that I recommend even though it will be the most obvious when we come to the research functions.
You can also use other platforms. They work just in a slightly different way and you probably need to install tools that have the same features.
I would first of all say that this video and article series can not give you a complete business.
You have to create it.
The difference between working online and with a more traditional business is that on the internet you have to work very far ahead just to get a little bit of results
I hope that I can help you get started and give you the necessary inspiration to build on your website.
Now I will describe a little about some of the first things you need to think about.
Choosing A Niche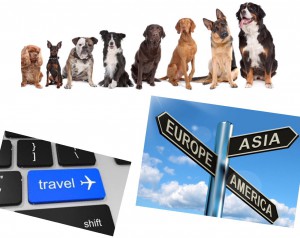 Here I will tell you how you easily can choose what you want to write about.
I´ll also tell you how important it is that your so-called niche is very tight.
You will find it very difficult to reach a specific audience if you try to achieve too great a bunch.
It sounds a little strange but is probably one of the biggest obstacles you will face.
Get Your First Website

In this video, I actually show you how easy it is to get a website.
As I said, it is with wordpress we work.
But you can use any platform to build it.
The principles are the same.
Create Your Profile And Your Header Line.
Some themes display your profile directly after your article.
But no matter what theme you choose there must be a line in your page title
that describes what your website is about.
there are a few other things you need to alter your setups.
But I want to dwell on it in the video itself.
Starting On The Menu Bar
The next step is to create a menu bar.
no matter what theme you have chosen you have the opportunity to create a menu bar with the help pages you need to show.
This is something you will never finish to build on.
For example it is also where you have met this video series.
Here I will be able to extend this series.
Pages we must have created for the foundation
I would suggest that you build a few pages to start with. 3, to be exact. This is obviously something you have to build on while you create your articles
About Me page

Here is described something about you and your motive for having this website. Personally, I think that it is one of the most important pages where you let your readers learn to know you better.
Rules And Surrounding Ago
This is the only site where you can use a template.
You just edit it to suit your purpose.
I know that many fail to have such a page.
I think it whill show that you have thought about which rules you will comply with and what you waive when you occasionally link to a third part.
You will appear on this page in the organic search if you have been there before, even if it is a new artic.
But it is not me who direct you here, it is the search engines.
And Getting Started Page
A good page that also is great to attach to your menu bar is a page about how to get started doing what you want to teach your readers.
I think even you with great certainty can say what it is you want to show your readers on this website.
Context And Writing Tips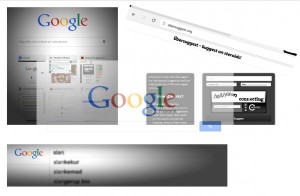 I will spend a lot of time to show you how and how easy it really is to create good context.
You can split it up and make your website to a more friendly visit ,for your readers.
But first of all in this category i want to show you how easy you actually can create some engaging articles that people wants to read.
Make Your Web Site Ready For Google
Here we are in to adjust a little in some of the plugins that you have, if you choose to use the kind of website system which I will show you.
It is not the alpha and omega that you follow the Settings as I show you.
But you will definitely have a big advantage and you will get much easier by measuring the frequency of your work.
Installing The Plugin
You actually do not need many plugins to start with. But you need to have the get up you need.
We must have cleaned your comment field of spam.
It is important, and it will save you a lot of trouble. Spam comments helps certainly not your website where as constructive and relevance will help you a lot with your ranking in search engines.
We also need your website to communicate with Google and I will show you how easy it actually is to set up.
Get The Comments Box Ready
If you intend that your readers should act with you then it is very important that you do not consider a lot of spam comment.
Therefore, I will show you how to install a plugin that clears them up. That way you can just work with the serious ones.
Are you getting serious comments from your readers you will be able to show the search engines that there are life on your website.
You must learn to act on the comments, and ask your readers about their attitude or answer their questions.
Create Your First Review
Describing products is actually a great way to get readers. It's whether you type positive or negative about a product.
Many people are searching online for a product they are interested in.
Have you done some research about a product then it is a very powerful and stable traffic source in the organic search.
On this page I will show you how you easily can create a template that you can build your evaluations around.
In each page there will be be a field at the bottom where you can get answers to the questions that always will emerge during a serie like this.
Let's make an agreement to help each other.
You ask the question and I will answer, or you have a better solution and I implant it in this serie.
Please Remember To Share and Like.