I'd love to tell you about Google+ here

It is a social media that evolves almost daily, as I see it
You create a profile as you do in other online media, I see here that it is important to make it as a combination, of both a private and a professional image.
Just it is honest .
This means that other media do, do with making a profile where you show money or your business.
I think it's important to get to know people before you write about your business.
What you here too like facebook, can do is to charge the photos either by yourself or also of good quotes.
Since there is a chance to operate with multiple users, each with something special they will be with.

If you have chosen to build it up as circles.
That means you are a little unique has much more control over what you share and with whom you share. It also means that you can create completely private circles and share things which concern only the specific circles.
Other media such as Facebook,
I think that it is very difficult to keep track of what you share with whom
This means that you much easier to keep track of who you share what
with
Have you here like facebook for very low groups, or find groups dealing with the subject or subjects, that you are interested in
Here's a nice chat application that also allows you to create a hangouts with a select few from your circles.
It is not one of the media that I have spent most time on but I see a huge potential and it evolvesfrom day to day.
My Final Opinion of google+
But I firmly believe is that google+ is the social media will develop most, it is also the hang best with all the tools that Google has, for example, when you are on your Google account, you have it all in one place .
But still there is a little lacking compared to apps but your chat is also not as well organized as it is on Facebook.
But as social media becomes the future, I think that this time they've seen it seriously to have a social media.
Any way click the book and learn much more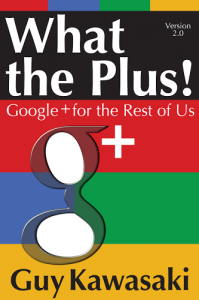 If you want to know more about how I make good context which can also be used to share in social media, I have written about it
Have a comment, I would very much like the one below, I hope we can help each other