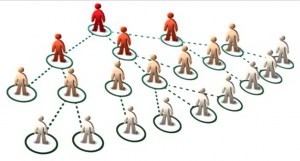 I have not forgotten multi-level marketing.
I have not changed the attitude that it is not a real business.
I still regard the model as Scam.
But I must also prove that some of the biggest still play with and have some active distribution networks.
Those who have a product for the purpose have a justification. If that does, indeed in my world is another matter.
Now I'm a curious type and have just been to another presentation of a health product. The product itself is deliciously delicious.
But the price is also after that.
I also bought a little.
Run over again when talking about the distribution network.
The idea of having to find someone to sell it.
Finding someone who will work with just that product frame, I once again do not seem so appealing to me.
But, as I said, I have come home with some sound samples and a single purchase.
So when I look a little closer to it, I have come home with something good.
The conclusion here is that you can buy the product almost without being offered to be part of the business.
Now, as described, also some of the recognized products. With some research behind.
I also enjoy the meal that usually comes with us when we come to this kind of presentations.
Ok, a little embarrassing because it's a product that both my son and I use regularly. Just another brand and significantly more expensive.
When we reach the actual presentation of the business itself, I'm in reverse.
If I have to recruit, I would also like to give people a chance to get ownership of what they want to deal.
As written, the product is excellent, and I have received some samples and a single purchase at home. But one of the local leaders stands up on the little stage and tells about what it takes to succeed with that business.
Here's also a great explanation of bonus schemes and what you can earn by promoting the product and business model.
Does the product have my interest?
I have to admit that I have bought something, so the answer is yes I like the product. I have purchased an expensive cream that works well against my son's dry skin. No doubt we have tried very differently.
It works. It is also an excellent reason to use the product.
Now there are also some other products that can occur only through this distribution network.
They are part of the product framework that makes this business model very suitable for a legal MLM model.
Well here are many good things to buy.
Just with this product frame, I could find out about making a website about some of the products.
What keeps me back is that I can not just pick them up and get your affiliate link. The manufacturer decided a long time ago that the sale should take place with direct sales.
It would also say that you do not decide what to promote and what you can do.
They have set 4 different starter packages for you to choose.
The packages contain samples and a presentation video. You can use to expand your network of distributors.
To me, as I said, it is irrelevant.
Since I do not think it's a good idea to invest in a whole package solution to be allowed to promote a product
I understand the money
I have on several occasions a compensation plan that I do not follow.
Good enough, it is relatively simple with the sales plan I have just participated in, but there are still some gray zones that I can not quite figure out.
For example, there is a bonus if you are expanding your part within a specific timeframe.
Yes, you will need some new distributors to get a bonus.
It's a matter of moving fast so you can get your bonuses as they can give you a big part of your deposit back.
So the more you can get to do the same, the more money you should earn in principle.
In fact, you need to meet the person who understands how to build it big.
Before that, the plan says that you will earn on his work.
Smart not?
I have understood the principle that you are part of marketing.
It will be a form of mouth to mouth principle as it all builds on.
But when I looked around among all the people there that evening, most of us came there the first time invited to it.
No, I do not understand the money here either.
Because whose promises are related to the earnings that should be on the products, it seems like the company itself is getting a deficit.
But I'm sure it's one of the main reasons why there's both a points system, a bonus system and a compensation plan.
With this deal, you will receive payment for people down to eight members.
Of course, it will be less and less the further down the joints it will come.
But the very idea of earning money on other people's work is impressive.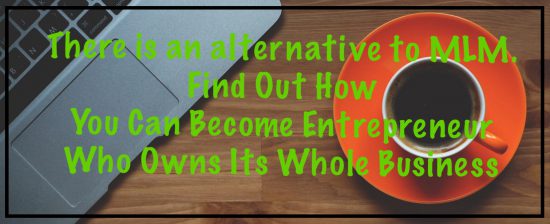 You come very quickly to feel that they are trying to make you think it's easy money.
I do not think it's all about that.
There must be money at the top of the chains.
There must be money to produce the products.
There must also be money for bonus and for people in multiple joints to earn money.
That's why you have to buy yourself into the store.
The money you spend on being allowed to work in the business is primarily the ones that make the whole system hang up.
Why is it essential to recruit?
As mentioned before, a starter pack costs a nice amount of money, and it's the one to pay for the business as a whole.
The producer has chosen to cut down on the advertising budget to save a lot of money.
But the money saved must still be able to breed.
Therefore, it is essential to make people pay for being part of such a business.
If you cant, get the product for free.
To promote it as you please.
Then there will also not be an opportunity to build chains that you can earn.
You get people to buy the starter and start distributing and recruiting.
Then it will be a money machine, where everyone, at the very end, earns it.
The last part must also have some to distribute and recruit to earn money.
That is where I see the most dangerous part of the model.
Is where we move into a gray zone where it's just not the product but the money that becomes important.
Here is also where MLM stands out from affiliate marketing.
You should not recruit if you work with affiliate marketing.
No, you can freely and freely promote products that you choose
Nor do you pay to do the business if you are an affiliate.
Keep in mind that you must be approved once a year to be allowed to promote the product.
This way, the provider avoids using your products for spam.
Yes, you can not buy it from it if you do not have any real intentions with the product.
You are part of multi-level marketing.
Then it is the business itself as it is at the center.
That's what the producer earns money.
For you to earn money, it's crucial that you have built a team that has paid to be a part of the business.
For the percentages you can earn from selling from your starter package, it's so small that you almost do not want a profit after you've sold it all.
I can not say that is the case with all the MLM stores.
My logical sense tells me that when I'm at one of those who has been the furthest in the industry.
Who also has the reputation of having the best compensation plan, I can rightly say that it hangs in that way.
Why have they been on the market for so many years?
One thing is for sure. There is money in it. Otherwise, this company would not have existed for so many years.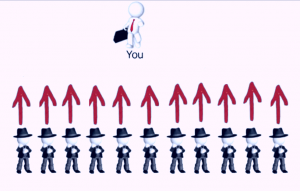 I know there are others who have also been a part of their market for very many years.
One primary reason they can survive is that although most of us will lose money to participate.
Then there is also an excellent crowd that benefits from it.
Yes, those who understand to build their distribution network and teach their followers to do the same.
They build it widely and earn good money on the work of others.
Then there's the product itself, even if it's expensive, it's a good product that you can not get anywhere else.
I know that there has been a lot of fashion in using MLM lifestyle products.
But the big difference I see it is.
You meet an MLM network where they only fix the money. Then it is also judged to bend at some point.
Several of the pyramids and matrices that I have written about are bowed down, and the owners have opened new ones.
When there is no real product involved, and there is also sales in the product. Yes, like what I bought.
Then there is only the second training and the pyramid left.
Social media, I think correctly about Facebook and LinkedIn have been full of this kind of offer.
I have met them in my chat box so many times that I do not speak them.
It comes after a friend request.
Then a chat dialog opens, where they are very quick to tell that they make money online.
They have learned that they should do.
The problem with that behavior is that you shoot wide and not know the target audience at all.
In fact, it's a sign of desperation that you meet it this way.
Those who have been in the long run do not use this tactic.
They have a proper product to show.
Is there an alternative online?
As described, I can not build anything about these products unless I buy a starter and start working on the model that the company has decided.
Now I'm just tempted and can see myself doing something about some similar products.
The net is bending with products that, on some parameters, are both better but also significantly cheaper.
Nor do I need to buy a product frame that I need to spend energy on.
To make others do the same.
No, I can compare the products and find suitable alternatives that will make an income much more real.
If I say, you can choose your very own product frame.
Yes, it does not have to be a physical product to be real.
You can choose what you and how you want to work.
You shall neither sell nor recruit.
Yes, a place you own.
A place that people can visit.
A place where you use your own experiences to impress your readers.
What I want to show you is not easy.
But it's not hard either.
What it takes is that you are willing to spend time building something long-term.
Preserved you can quickly do it over an MLM business.
But why limit it to an ancient fashioned way.
Why recruit something that you do not fully own?
Yes, why not create their own business?
Why pay to get a product to promote?
Why lay down for a set of rules that you have not created yourself?
Why I do not like the model
I can not see myself working on a deal that I do not control myself.
Most of these companies have a distinct way they want you to work with their products.
Some have many samples that you can share with friends and acquaintances.
Most have a presentation video that you can invite your network to view.
I've tried it and felt that it was extremely cross-border to visit my private network with a video that religiously put together.
Then it's with ownership, yes you can work hard and get a big network that you can lose from one day to another.
Yes, you do not own anything by working with MLM.
The company will always have full ownership of all products.
Near to those you've bought.
In case of a conflict, you could lose your entire potential income.
Then there is the price of being allowed to work with the products.
If you want to promote them, you should, of course, buy a starter.
When I talk about the presentation that belongs to this business, we're talking about spending about $ 300 to get the tools that are their official way of doing it.
You can, of course, buy extra if asked.
For example, I'm only interested in a few of them.
And for me, it's a good reason that I get some samples and a little meal at the same time.
But to invite and be invited is part of being a distributor.
The seance that was during the presentation was so-called training for both new and old members.
I know how difficult it is at all to create a sale.
It requires you to have one who is interested in what you have to offer.
When you then, then sell the idea and get the person to spend even more.
Then there is even longer to create real sales along with recruitment.
Preserved there are many products in the package.
But it is the same as all distributors get.
Yes, you become the company itself.
A company that does not contain your brand.
As I said, I would like to be part of an entrepreneurial environment.
One of the main reasons for it is the freedom to create my own and being able to help others with a problem.
But just because I like a single product does not make me all of them. Do not promote as all were my own.
As I said, I would rather be satisfied with one or two of the products.
But it's only part of the overall package, and I do not want to buy the rest of the bag.
Why do I have to promote a video presentation and trial packages?
I do not have the interest in doing it.
Besides that, it's not the niche I'm working.
Even if it had been, we're back for the money.
I do not want to be part of a plan that I do not fully understand.
I find it hard to see how the company can generate the high income without it being the distributors who will let their money wander around the network.
Here is my attitude towards multi-level marketing.
What is yours?
Do you have any experience with it?
One that you want to share with our others.
Let us know this in the comments below.
PS now where you have read so far press the button for your younger social network. I would be happy and proud to share this debate.