Free web design hosting I will with this post help you get started with building your first website traffic nuisance.
Do you have your own page?. Otherwise see the 3 minutes video here
Remember it can be used for any business or as your personal updates. You choose the brand itself Let's get started right away
First you need a domain name. Find one that is available in the box below
Fine then we need to find a theme for your page I personally prefer a white and simple but it's your page so it's you who decides.
There are 4 small steps you must follow to get your site to work. Follow them and you have your very own website. It may take a while as there are some data that creates treated. One thing that is really important to save is your lock to your new website. I suggest that you either save it in a google document or wordpad on your computer Since you'll be using it a lot in the future
As a test, I made a website. In the picture you can see the raw side as I will show how to start and build your own page. Remember to be much more and the good thing is that you can and should continue to expand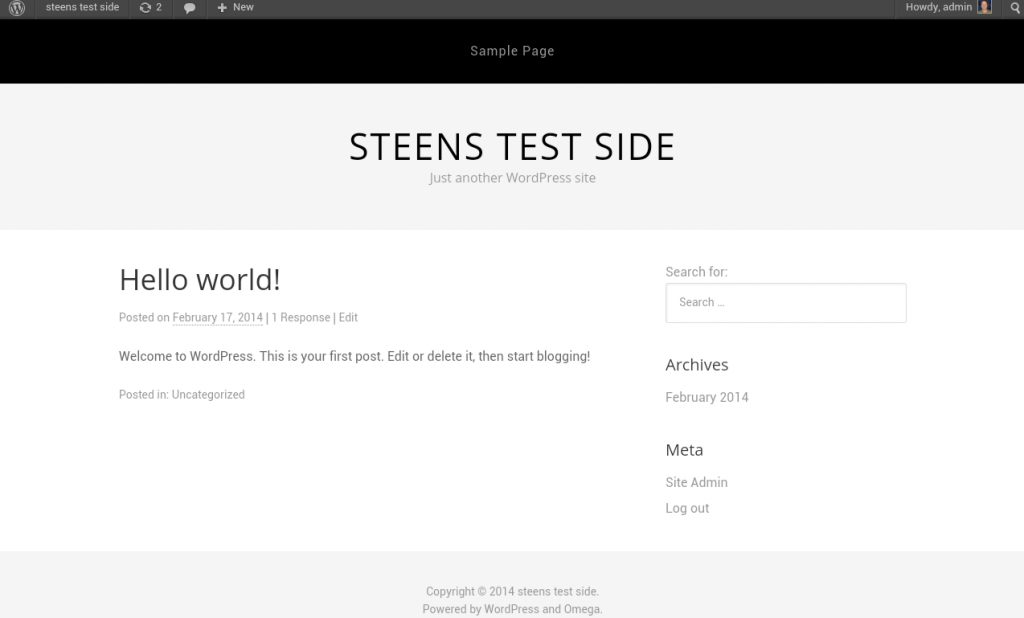 The next thing we should do is a page about you. Here I want to write about my personal reasons why I created the page but look on what I have done And then start making your own.
Next, your website have some guidelines and here I suggest you take my hand and replace my mail my name and domain with your own domain name and email
Now you are up on your first 2 pages. Since about yourself, you can always do better down the road. But since with your guidelines. Is permanent and shall not be affected more
Ok now we have a website. So let's get started with the most important things I think you need to know to get your new page to work.
Let's start with your back office is where you edit your website
I will run over the main features here.
Pages are the ones you need to build your navigation menu with and therefore it is important to start to build your about page and private policy.
Post this is where you write your articles
Wigdet this is where you can edit your page meny here you can move around on the different boxes so that the page get the design you want
Plugin is a form of aps you certainly need when you need to make your website more user friendly, both for yourself but also for your users
There are many Plugin and it's certainly not all are equally good and useful, but there are also many that are needed to make it easier to be on your new website.
This is the basic information you need now is just to get started with building your new website, but of course if you need to learn more you should look at this society.
It is free to try and you can trial good time to learn what it takes to get you started in your hand.
If you have any any questions about it to get your website started please email me, I'm here to get you started in your new website. Drop a comment below I will return as soon as possible