I will with this page charge the videos with different themes.
It is intended as the site where I want to link my videos. I do not know how many videos I make to this side but I'll try to keep some track of them so far
But I'll definitely here in the beginning trying to organize it.
In a way, I saw both the link to the relevant articles.
I will take you for a walk through the setup of my channel.
When I have expanded my video series so I'm going to touch on other social media.
But also illustrate some of the topics I have written about earlier.
The first video that I have charged is a who's about how you can create a banner for your wordpress blog.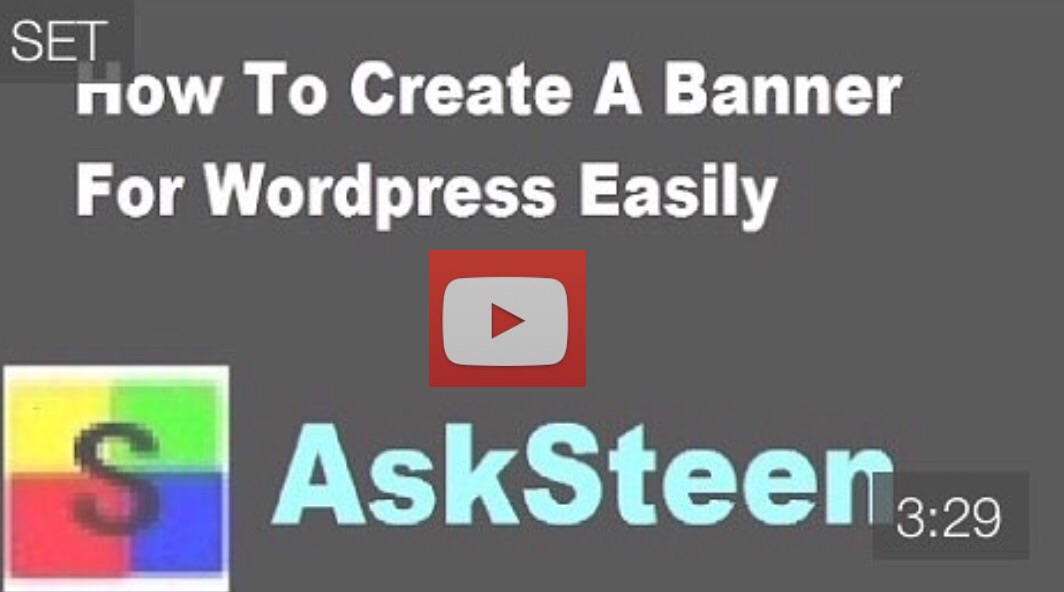 With the simple image editor that you have with paint on your computer.
You will quite simply with me through the pictures I do and when I find some new tools and techniques I would really like to share them with you here.
I know there are many different ways to do it you certainly your image editor you use.
I use paint as heard with Windows as long as I can remember.
When it but I really doing is a wordpress banner for my website.
So you also comes with a first-time experience here.
But you will see me use my image editor many times yet. I'll try to update with a video of one sort or another.
But powerpoint and my animation video software.
Here are some videos tips to improve your video channels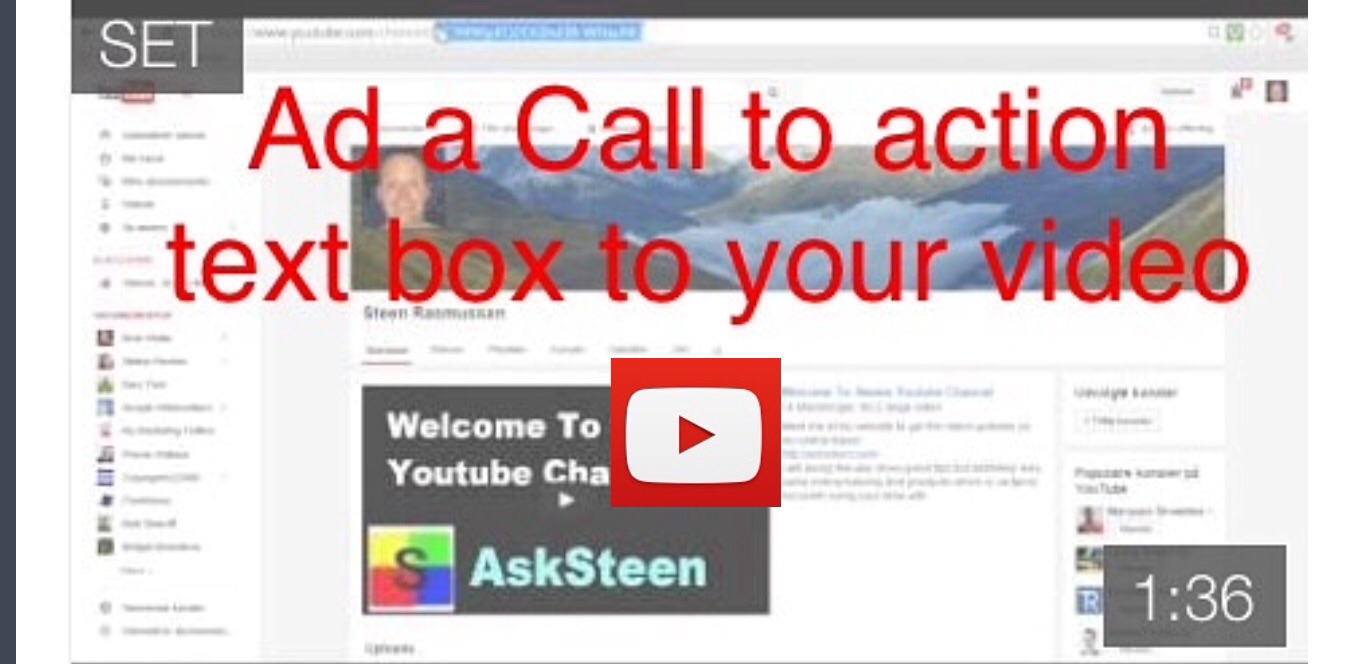 This video fits well into my article on how to put your youtube channel up
I will briefly show how to make a text box up on the your video.
An easy way to have an impact on youtube and superior ability to mix around on other social media.
Watch Video
I bet on that you will not need to see me driving or walking in the woods while I make a Selfie and tells a story.
My goal is that from now on I try to keep a thread that is going to go through more of my videos
It will be a really exciting journey as I can learn a lot but hopefully and can help with that you get something out of it.
To go a little bit further working with video as a source of traffic to your website and I will show you how easy it is to use YouTube's  tools to work on your videos.
You can both get music on it. You can also create a certain number of transitions between your clips.
But watch the video on how to do it
If you have a comment or want to know more about how I work on youtube so throw me a comment below here.