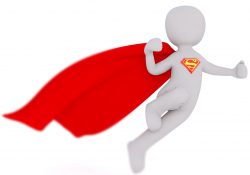 I would like to talk about how to find free pictures for your website.
There are many picture galleries online.
However, being in a gallery does not mean you have the right to download it to your site without paying the provider for it.
Some pictures are so relevant to your niche that you have to buy the right to use it.
Why use pictures on my page?
As you probably know, the network is very visual.
It's not like reading a book.
We have become accustomed to everything going significantly faster online.
Think about if you meet a website without images.
If the text is as close as it was a book you had opened.
Although the text is very relevant to what you are looking for, you think you want to read it done. No, well.
However, there are pictures on which are relevant.
The images help keep you on the page until you have read the information that you came across.
Yes, they only provide a much better user experience.
An example is if you read online newspapers.
The serious ones usually have fewer pictures and more text.
The colored press uses many pictures and videos to support their articles online.
But even the severe need pictures to catch our attention.
Can I just pick them up online?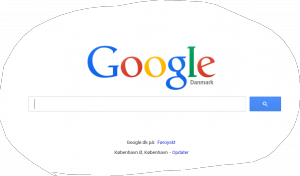 Clean technical yes Google has indexed all images online.
And you can find them under the relevant keywords.
But yes there is a but.
It may be that they are just like downloading just like you can go on youtube just and download a movie and place it on your side.
But the difference is that the provider of the movie opens it so that the public can use it. You can not lock the pictures the same way.
So, therefore, keep using the pictures you see there.
There is indeed no guarantee that the provider would like to use the image on your website.
It is one of the few services Google does not provide.
If you have found a picture here that you want on your page, you need to contact the owner to get permission from there.
I've done it on this website.
Yes, I was allowed, but it lasted over fourteen days before I got approved.
One important reason is that the owner does not prioritize it so much. So no photos directly from Google are no go.
Let them be there are other methods you can use to find free pictures.
You can also go to the picture galleries and look for pictures there.
Here you will often meet someone who has a watermark attached; they are for sale.
Once you've paid for it, it's yours, and you can use whatever you want.
Some of these pages also have a subscription that you can buy and be part of their customer base.
Then you get new pictures either weekly or once a month.
But it's the free pictures that I want to concentrate.
Where can I get them?
Fortunately, there are a few pages online that have some significant galleries in almost all categories.
You are free to download pictures.
Yes, there are millions of images in which there is no copyright.
They are free to use, and you can do with them just what you want. Yes, you can pick up and mix with others.
You can add text, cut them, put colors and much more.
You can only pick them up and use them just the way you want.
There are many of this kind of galleries.
The two biggest ones known as pixelbay and pexels here are as many millions of images as the provider has put there for free use.
I often use images from there when I create social articles.
It's easy to find relevant images when there are many to choose from in between.
I would rightly claim that you can find pictures here that can for any niche you are working.
Yes, we have even found good pictures of our smoking stoppage. Perfect images of people who steam.
How do I know if I need to use the image?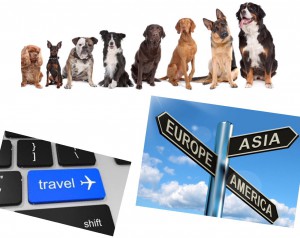 As said, images downloaded directly from google require you contact the owner of the image.
Also applies even though there is a little ambiguous text around the picture that you may need it.
Many when starting to put pictures on their side, do not care, in many cases, it is not at all image you can not use.
But when over time you get a fire and your side gets authority.
Yes, overcrowded more than from where you borrowed the image in its time.
Then the problem can start to show. Yes, you have used something you had not been allowed.
Yes, now you're going to focus on coping with copyright from someone else like the roof and designed the image.
If your page has gained more authority, there is a significantly higher chance that the owner sees his image on your page.
Yes, you with your hands in the cookie jar.
You almost never know if you can allow you to use it once you have downloaded it randomly. My advice is to leave and use the pages that I have described.
Yes, there are also other and smaller pages. Where you freely can use images.
Another issue is that I discourage all images that contain a fire are not relevant to your article.
Although many brands have put out some pictures that you have wholly advised.
Then that's something I'm trying to avoid.
Of course, I am writing about social media or other online tools.
Then the brand is relevant.
So, of course, I have to take it with
Best photos are the ones you make
There is no doubt that the pictures you take are the most secure images to use. Unfortunately, I'm having a hard time going out and photographing much for this site.
I use it to describe online products.
But a few pictures have happened.
Good enough, only those who describe me as human beings.
But with a specific niche that we have on our smoking cessation page, for example, it's an entirely different matter.
With straightforward means, we can use our mobile devices to create some perfect images that we can easily edit and layout on the page.
The good thing here is that mobile devices take some outstanding pictures very quickly.
Neither does it take much exercise to do that.
When I say so without much practice, you get some pictures that I think are better and more relevant than those you find online.
A bonus here is that as long as I refrain from taking pictures of things and places that are already part of a big fire.
Then suddenly I'm the owner, and I can use them with the right conscience just the way I want to.
So you have a niche where it's worth paying off yourself, so do it.
Do you have a smartphone also have a perfect camera?
I would say that within some niches, it's only a must that you take the pictures with your camera.
Here I can give a small selection.
Personal blog, food pages, health and fitness and house and garden.
Who does not want to see an original image, when they find an article under the topics.
But there are many more niches where the images you've taken are more relevant than those you get in the galleries I've described before.
Are you local traders what's so more close than having pictures you've taken.
No one knows your business better than you so why not use photos here that you've taken.
For example, it may be facades, equipment, and crew.
It could also be a unique store.
If I go shopping something particular, it can be either food or other things.
If I can see a welcoming picture, I'm more likely to visit the store for a purchase.
Webshop also needs images of the products they sell.
Good enough, it is the provider who decides in many cases whether the owner of the shop must take pictures.
But pictures of how to use the product are worth gold.
Even whit affiliate websites.
Then, pictures of you who use the product you refer to gold are worth.
Screenshot can I just use them?
Personally, I use almost nothing but screenshots for this site.
In some cases, I'm not sure I can use them.
But I've done it anyway because it's very relevant to the texts I've written.
Here I am thinking very much of my reviews, where I have not always asked the provider for permission to use a picture.
But you can not even allow you to use the pictures.
As a provider, we each have sole exclusive rights over our websites.
Applies to have images and text. But fortunately, many providers can take advantage of linking to them or using sequences from their websites.
I do that I often take action photos from the videos associated with the page itself.
Here we move into a gray zone where I still do not quite have the right to do it.
But on the other hand, there is a chance that the provider can take advantage of the image so why not take the opportunity.
Social media loves pictures.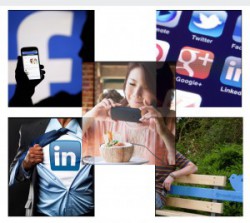 Namely, there is not one of the typical social media that do not want images. When I share social pictures, I get many likes on them.
Likewise, your articles cannot do without them when you broadcast them in social media.
The two things belong invariably together.
You may not feel like people are reading your thoughts in social media.
But believe me, they are significantly more prone to it if you add relevant images.
All images are indexed.
Yes when it is online, it will also be found.
Images help create authority on your side. The search engines search for images and index them from all the text that you have created for the picture.
So, if you use a relevant description for an original image, it may ultimately result in your article being found and read.
So, they are essential.
They also have a high impact on the user experience on your side.
Images are a big part of the web, and your readers will feel that they get a good experience with pictures embedded in the text.
Those you take are the most original and your ownership is indisputable when they so they help create the brand around your person.
Perhaps you will receive an inquiry from someone who would like to use your picture.
Yes, you've become an authority that people are addressing.
The dialogue can be worth a long way in the future.
Do you have a homepage or?

Throughout my submission, I assumed you have a website.
But if that's not the case then you're coming to the right person to get one.
Yes, I have one for you.
One that you can build big and create organic traffic and of course put your pictures.
I'm not going to decide what it's about it's up to you.
But if you get it through me, I'm committed to helping you with all the knowledge that I can pattern.
Ok, Steen, what does it cost?
First of all, I do not want to see your money.
None of your money on the table.
But in return, I want something more precious about you, your time.
Yes, I want you to work with it.
Do we have a deal?
When yes you also get ten lessons where you learn the most basic.
Yes, you get some knowledge that can be expensive bought elsewhere.
What I want to give you are insight and a website.
The rest is a society where you can learn to make a success online.
Gives you insight and you have time to decide if you want to use it to drive it up one level.
But get your side and learn how to put it together.
It cost only your time.
If you then need to build yourself up as an authority.
Then I'm there with many others who have a purpose, and it's to see you create online success.
So no fake and no worries just some teaching.
The rest is up to you.
When yes, you have a website in advance so the lessons can help you drive it up to the next stage.
You may want to ask the questions below.
Others may also benefit from them and my answers.
Remember the social media. Just press one of the buttons.