Boiled down to a small question you can use social media to make money, and what strategy you use.
First of all, I would say no you can not just post your payment link and expect that your fellow clicks on it and then buy from you.
None of us buy from a random link just because we see it in social media.
What is the worst strategy
Let's start with Facebook here you have a lot of friends both some that you see private but also some that you've picked up over time and possibly have begun to communicate.
Sometimes people write to each other to sell their MLM idea, I have soon happened exposed to a few times.
As I have described earlier,  they often seem desperate to tell how much money they earn on a given idea.
My alarm bell always rings if I have not had any discussion or written with him before.
Why tell a stranger that you make money online if you are not desperate to sell a program that you have come to buy.
The point is that I think it's a poor social idea to flash your business that way.
But I can often use these sessions to drive traffic to the articles that I've written and then direct the reader to an article that I want them to read.
But this is not human traffic but organic traffic to my site.
What I do is look through the idea and then possibly write a review of what I then meetings.
If it is a new pyramid or something less dubious proposal, so I buy it unless I can get a short trial period almost free.
But it is usually never the case
It is evident that it is a strategy for many of the more or less dubious business ideas that flourish on the social media too.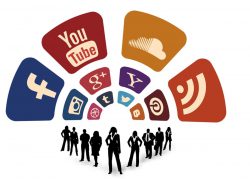 Yes, you learn quite simply people that they just need to write to as many as possible and then maybe be lucky to generate a sale by getting to click on the money link so you can get someone to sign up for the business.
I have seen the method as often, and I think in many cases that it testifies to desperation.
But the common denominator is always trying to teach your potential new client to know.
It is also here where you can sometimes cheat a new online into thinking you can earn easy money online.
The primary tactic aimed at first to say hello to him asking how it goes. For then wait for a chance to tell you to earn money online.
He can do the same by buying into your business model.
As I see it, it is a form of spam to turn to people the way
I would personally never either purchase or spend much energy on this kind of link, other than I described might make a review of my meetings.
For me, social media more of a place where I try to communicate with my fellow human beings, it is not a place where I can not flash my articles or my money link.
I would like people to read what I write, and I'd like to show my work to people in my social media.
But I have to give people a chance to give me their opinion first.
Otherwise, it becomes the one-way communication where I try to dictate what the reader should spend their time on.
A big difference between social media and organic search is that in the organic search that has the reader searched on the topic that you have written about and which is indexed.
In social media, there is often a dialog where you are offering little to defend and manipulate people with your attitudes and knowledge.
It is also one of the reasons it can be very hard to get readers from social media.
I know that many write up in the social media, with the purpose to find a business or sell a business.
But as humans, we are all most interested in the sale of our idea. Or get people to like our articles or videos.
We want to feel exciting with share.
How can we ensure that people read our paper?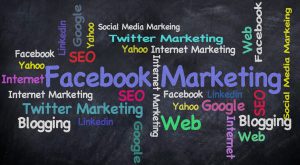 Firstly, there is no guarantee that people read your article, but you can make your presentation short, so they can be read on a few seconds before they move on in the flow of their news feed.
So I think it's important to have a catchy headline, with a very short text that gives a clear picture of what you have to tell.
Here you can link to an article or a video.
But do be doing it every time you have a presentation of your website. Especially if you also have your private network gathered there too.
Here I think Facebook which is probably the place where I also have a big part of my personal network.
On Google +, you can share your network with circles so you can decide who you want to share. That is also why I prefer to share my work in the network.
Let's talk about groups.
The three top media Facebook LinkedIn and Google + all groups that you can join. Or seek admission. Since not all groups which are public.
You can even build a group if you have a particular niche that you want people to learn from and act.
In many of the groups that I have met and also members of which are all trying to highlight their link above to create a dialogue.
The result is often that the groups have the petite dialogue between members. What the only people here think of is to get clicks, but unfortunately, opens it to you almost never will be able to click on the way.
Preserved I am also a member of groups as counterproductive.
But here are those that govern the group also set out some clear rules for what you can and can not in the group.
Some of the groups I am here talking about a huge crowd of members and dialogue in the group.
They usually allow nothing but that you come with your presentations directly in the group and not from a link on a website.
What can I do to get readers from these groups?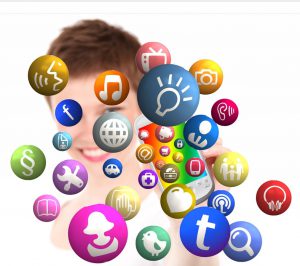 First, you need to let people get to know you. It can make by acting on the link or presentations they have set up.
By either ask about what's going on. Of course, after you read the context. Otherwise, you come to appear as one of that spammer his fellow men.
Most people love response to what they put up, whether you do it directly in their article if possible, or whether to give feedback or ask a question directly in the common thread that will always be for all calls.
If it is not a single lookup, you can share it. That way you can network and possibly meet someone who will do the same for you when it's time for you to post your articles.
As I said, we like to get feedback on their presentations. So when you ask about their performance makes them pay attention to you, you are simply highlighted compared to those who only records their link.
Before you start to post, make sure to react to other people's presentations. I have at times followed a rule that says 3-1
That is before I post my article, so I act at least three interesting presentations.
But I also look at the group; there are enough people who are doing anything other than putting their money link up.
Does anyone like to comment on each other's link?
If not then I ask myself whether it is a waste of time to connect with the people who are in the group.
Sometimes it pays to be the one who asks questions, but no response so I will jump on to the next group to see if I can have a dialogue with people in the group.
In the niche that I move in here, many want you to click their link so you can then generate sales.
But it can often be an expensive option for getting traffic to your pages. If you need to buy the various spam products to get traffic to your link.
How it works is simply not. You must be an authority or make you an authority before you can get people to act on your presentations.
But by asking the right questions so you can show a large crowd that you are an authority in the niche.
But there are also other ways in which you can build trust in social media.
Here I talk about Facebook fan pages which are a great way of creating readers for your context on your website.
The important thing here is that you create a fan site that belongs to your site. I have every time decided to create my fan pages from the niche that I write about on my website.
The good fan sites are that you can ask your friends to like it then let it be the place you submit your articles to for example if you'd like to promote on Facebook.
Here you can buy traffic very inexpensively and to a very specific audience. Yes, you can either use it to boost your presentations, so they only come out to the public that you think is relevant.
You can even test with some minuscule budgets, so it's not going to cost so much to check your link.
Where does my knowledge of social media?
First of all, I have tried a lot of methods that do not work. I've also decided to not to act in social media.
To then come back to see if my authority is still intact.
I'll greet and say that it is not when you've been away for a while.
But your online authority is something you have to build.
How am I supposed it would probably ask me?
Just owning a website that you have created from scratch.
Is not it hard to build one?
No, it has never been easier.
But that, of course, requires that you learn how to put together, you need to get to write so that you can provide confidence to your audience.
Is not it very expensive?
No, you can test it for free for a week, where you can also get a page which is yours for always.
But here's how and where I have learned to create my pages.
It is an education platform and is not a get rich quick scheme.
You must be willing to learn and to work hard with your pages.
But test it for a week and then decide whether you want to do the job.
I'll be there for you to support and help you through the first difficult time where you will feel very overloaded by information.
Do you have a social strategy let me hear about it below
Otherwise, remember to Share and Like.