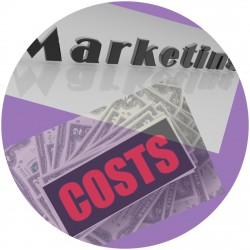 Yes, what is an affiliate network and what is it for a program they can offer you.
I will try to kill some of the myths about what an affiliate network can help you.
What is affiliate marketing?
It's a way to advertise for both big and small companies.
Especially if they have an advertising budget that is extremely expensive and inconceivable.
In some cases, webshop has some free costs in creating the visibility they want. Yes, they need help.
What they can do is turn to an affiliate network, which then takes their product in and helps them find, for example, website owners who want to describe or advertise their products.
When the company then offers this kind of advertisement, Company will of course also pay for it.
It takes place as a percentage of the price of the product.
If there are information products and software, then the promoter for the product usually gets a higher percentage out of it.
Arboricides are also often traded in this way.
It can then give the advertiser the last earnings by getting the much sought after returning income.
Some of the very big on the market have their partner program.
I think correctly about Amazon that has such a program.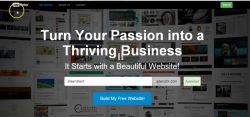 They mostly deal with physical products.
So they also give a significantly lower percentage to those who advertise their products.
But on the other hand, they dump a cookie in the browser of the buyer via the advertiser's specific link.
Yes, the way it happens at Amazon or a network is that you get a unique link with an identity that is different for all advertisers.
Now that we talk about Amazon and their cookie, it has a duration of 24 hours.
The smart here is Amazon gives the advertiser its percentage of everything that within that timeframe.
If you are considering trying as an advertiser, it is vital that you find a partner program that contains some cookie.
If that's not the case, you get tough getting a commission even if the buyer finds the product from your website or your ad.
Now it is not only significant business that offers this agreement.
Many smaller web shops have also chosen to take advantage of it. There you still have to look at what kind of deal we are talking.
I would personally also have a lower percentage of a cookie that lasts longer. Than without.
How do I get to work with it?

In principle, you can just search for a product online and use the term affiliate before or after.
Here you will find a partner program very quickly.
You can, in principle, already begin to promote it in social media. The problem is just that you should be very careful with the unique partner link.
You can get tied up very quickly.
Unfortunately, you can not use them in the organic search.
What you have to do is build an online base.
Personally, I would prefer to do it with a website that I own.
Ok, you can use a subdomain to start.
Here you can, for example, make video podcasts or write product reviews.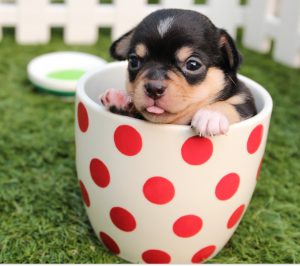 It is crucial that you find a specific product and a strict target group that you want to contact the product you have chosen.
I do not like being marketed in the same way, so I do not think you like it either.
So what it is about is to help the group with a given problem.
Yes if you find a product that can solve a problem.
Can describe how it is solved.
A classic is children.
Let's say you have some kind trick against colic and would like to share them with your fellow human beings.
You either write a book.
Or the slightly simpler solution creates a website.
You teach us about how to solve the problem. I think most people would like their night's sleep.
You can create some ratings and then link to them from your solutions.
What can I earn from it?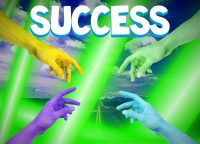 There is a vast exhausted potential in it for marketing. Keep in mind that you help the portal owners create lives around their product.
All the times you get a click, and they get a click. There is a sales situation.
Suppose you have described a problem that may come with a product of one of the above.
The owner gets a free click with a buyer client without having to pay for the click before the client has paid.
You will get your commission in case of purchase.
Of course, you should have a percentage.
You have made the product visible.
I'm not saying it's on Amazon you get the big commission.
You get Between 4, and 8% is not much if you know how much work you need to do to generate that sale.
Some networks and products can pay significantly higher.
Individual subscriptions and other info products. Can give an utterly different profit.
But you should also think that once you've been directed a buyer to Amazon or a similar deal.
There you get the commission for everything the client buys within 24 hours.
But when you think of what you can earn it, it's like all other business.
It wholly depends on how much work you want to put into it.
If you are as lazy as I am, you do not earn much.
But let's say you dedicate yourself thoroughly and make sure to be very productive every day. Then you can earn full time within a specific timeframe.
What kind of products should I choose?
At this point, we are all lucky.
Because there are no possibilities for finding a product to build our online base around.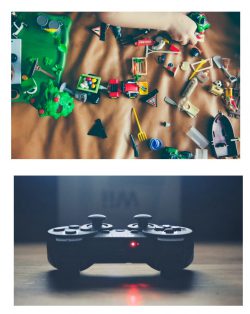 Looking at Amazon, you will find untouched products that you can build a small base around.
There are also other affiliate networks where you can find, for example, information products to build your base around.
What is important is that you do not tense too broad when you want to build your base. For example, you can not create a station with games and children's clothes.
You can not build a base as full out just covering children's clothes.
No, you have to go deeper into the problem position.
Okay, let's say you choose children's clothes that I've written about before.
Here you have to incorporate it. Let's say footwear for boys aged five to six years.
To go even deeper, you could choose boys fashion at that age.
Or flat-fed boys in the age group.
Whatever how you choose to build your base.
So I think the most important thing is that it's something you're passionate.
Yes, a subject you want to work with every day.
Otherwise, you lose your desire a long time before it can yield a return.
Whatever you choose to work with, you'll be able to find either a private program or a network from where you can get your unique link
Where can I learn about it?

Several platforms and training programs offer to teach on this subject.
There are also a number of those who promise you can be in profit from day one.
Stay far away from that kind of promise.
They are deeply noisy.
What I do every day and where I have spent some years gradually.
Is also what I recommend you should do.
It's not rocket science.
But there is a long learning curve that can be very expensive if you believe it is a well-kept secret.
I have to disappoint you.
There is nothing secretly associated with learning it.
It requires you to be fully aware that it is a real business you are going to build.
Are you?
Otherwise, there is no reason for you to read on.
This platform gives you an opportunity to test the lessons before you get started.
Yes, you get full access for a week to a lot of valuable information and tools that can put you on the right track.
You get two websites that you can prepare to get the right traffic from the search.
Preserves it can be learned elsewhere.
But, unfortunately, I have to tell you that it will be a completely different price.
As you said, you get ten lessons and two websites that you can start.
The first week also gives you access to the rest of the community.
Yes, you will have access to me.
You will be able to ask questions to people who have lived in it for several years.
Which has created some very successful businesses that they have chosen and themselves have full control over.
Ok, Steen, how does that work?
You will find a topic that interests you.
You open one of the free websites and begin to build it up as you will learn about teaching.
You build it large and create authority within the niche you have chosen.
You learn to grasp the right organic traffic. No hocus-pocus.
You will learn how Google would prefer it.
You get authority and add an affiliate link to your articles.
Your readers buy because they have read your recommendation.
You earn money on it.
Yes, that sounds very simple, and that's the way it is.
But it requires you to want to learn and want to build on it every day.
Affiliate marketing with a website is the easiest and one of the most profitable ways you can do it on.
No, it's not free but about having a physical business with inventories or expensive materials.
So it costs only a fraction to manage a website.
Have you heard the term it costs to earn?
What you have to pay here are your time and your diligence.
Want to know more or have a question about the topic.
So let's discuss it in the comments box below
PS just remember to press one of the social buttons downstairs.