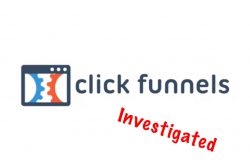 I met Click Funnels from the last review I wrote.
While I'm writing this, I'm still part of the trial.
I care about this toy.
My Click Funnels Review
Name: Click Funnels
Website: https://www.clickfunnels.com/
Price: $ 97 or $ 297 a month
Owners: Russell Bronson
Overall Google Rank: 0 out of 10
Click Funnels, Product Overview
Now we are not looking for the latest online.
No, this has been a part of the network for three years.
What do you say about a package that contains it all? Yes training, websites, autoresponder, webinar tool and much more.
Yes, I dropped over a website that I also wrote. Which is built by this tool?
Yes, you get everything you need to create an online business.
Should we start with the most important thing that I consider to be the website?
Here you are allowed to build on the actual front page.
Something I've dreamed of became an integral part of WordPress.
It's enjoyable to design your pages in that way.
As I said, this page is in WordPress, which I consider the best system to work.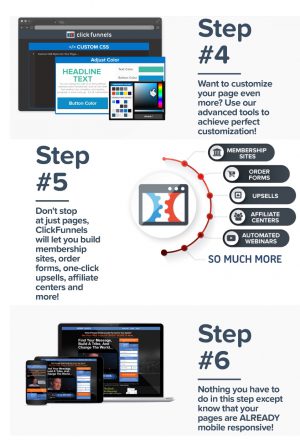 But that's enough because that's what. Now I move in the member area on my free trial.
Then I perceive a vast amount of information that I do not have a chance to review during that period.
That you can edit and create so easy is almost too good to be true.
But as the market is, that part is very time-consuming.
Sometimes you do not have and which I do not have either.
But if we save time in the end then this is a good question.
When yes, the autoresponder into the system.
It seems to be easy to set up too.
Then there is my favorite part.
Namely, this is a tool for creating webinars.
If you have met me on my Danish page where I teach and shared my book, you know how happy I am to show.
And with an integrated webinar tool, it makes the whole part of the process much more manageable.
Another thing I've noticed is that you can create your affiliate program.
Yes, you can get your products promoted.
On a page like this, let's suppose I meet the program I want to share with the world.
Yes, that may be your product that I promote.
I'll take care of the traffic, and you take care of the product.
Personally, I think it's one of the most influential ways to drive traffic
I have seen a little on the test tool.
But it will be difficult to get traffic to a page that I build from here, so I'm just looking at how it works.
I will try to summarize a little on the training, but there is so much, so I have to give up.
What I can say, however, is that the first lessons are both beneficial and informative.
Is it organized in this way all the way?
Then it will be a beautiful course to follow.
So briefly you get it all in one package.
The Good & the Bad
The Good:
Everything I've met seems very thoughtful.
It has been very informative to be part of this starter package.
It can save you a lot of time and money if you get the technology implemented correctly.
The Bad:
I do not like their logo to even after you build your site.
It's expensive if you do not have a product in place.
Everything is easy if you can. Make it seem more straightforward than it is. Even with a lot of proper tools, the work has to.
Who are Click Funnels For?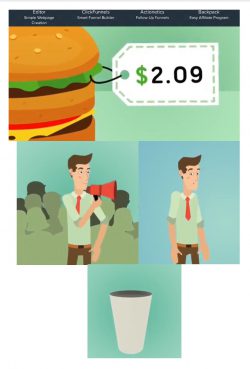 First and foremost, it is a system built for all of us who want to do online business.
There is much hype about this system, and I can say that is right. I am impressed.
Finally, I've found something that can compete well with WA on some parameters. Yes, I said some parameters.
Because it still can not compete with the structure of the community itself.
But the hours I've spent building with their site builders have been fun.
Yes, I'm here only for the 14 days that the trial period allows.
But to put it straight, this system is created for all of us who mean it seriously online.
Here are a wealth of tools that make you save so much time that is almost a pity. But unfortunately, it also requires some of you.
Even though there are many utilities in the package itself, you still have to do the work.
But you should do that in any serious business.
Yes, you can start with it if you are entirely new online.
But what I see as a scary point is the price.
If you are one of those who want to promote this, you also have an outstanding affiliate program.
It gives 40% back.
Pretty sweet but not unimpeded for an info product.
Even if you're not part of it, you can still retrieve it and promote it.
It will not give meaning.
I have a hard time recommending it to new online.
Right enough it is an excellent package.
But without having a decided plan, it can be both unbeatable and expensive to get started.
Click Funnels Tools & Training
I love this tool. Is so crazy about the idea of working directly on the front page. I know there are other systems where you can do that.
It's so easy to work.
That you get an overall package where most of the necessary tools are on a platform is unique and bright in comparison to other platforms.
Here's so much work out that I've felt a little disorganized compared to why I'm investigating this platform.
But it is a very natural feeling when there is so much information to be absorbed.
Click Funnels Support
Before I signed up for the free trial, I wrote to the chat box on the sales page.
Do you know what I got in touch within a few minutes? Remember it was before I wrote up to try the program.
I can also feel the energy in the member area.
I fear not to be left alone with my questions
Click Funnels Price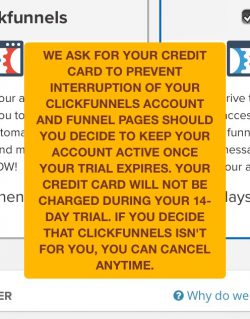 I'm a little annoyed at having my credit card information to get the free trial.
You get a free trial.
Why then have the card out of pocket.
When yes, let's hope to forget to report before the fourteen days have elapsed.
Smart tactics.
Then I have to share my $ 300.
It's a beautiful system, and with all the extra things I can do reasonably quickly, I'm sure it's not worth all the money.
On the other hand, it should also be worth all the money for that price.
There are some things here but who are not in WA.
My Final Opinion of Click Funnels
There is no doubt that it's the most promising program I've met for a long time. Here are several things that can help you become instrumental in your marketing.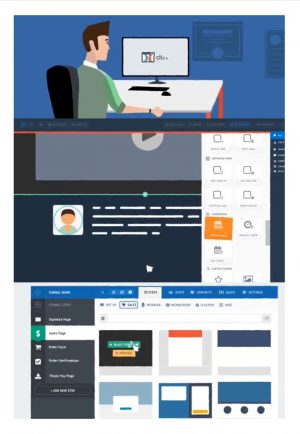 Here, I think you can split your list into how influential people are online.
Is it a new one or is it one that has served well and has an active profile.
You can do it manually.
It's just a horse work of dimension.
Here you get data without doing anything extra.
Yes, that means you can put them into categories and then turn to the most appropriately
have for many years been missing all my online tools in one place.
I have the most necessary together.
But to have everything to be used now and in the future.
Just to download and integrate into everyday life is wishful thinking right now.
I can see that it requires very seriousness from my side if I want to use this. $ 300 a month is a lot of money for having an online platform.
That's why I have to say that I've got a bit skewed about it.
What I've seen the first few days here is a big platform that requires a lot of you.
I also met active support before I wrote up. Yes, I've even rated a page that in here.
Unfortunately, it was just one of those who just promised gold and green forests.
Many things are enjoyable to work.
Especially building on the front of the website is unique and new to me.
What I lack the feeling is ownership of my work.
It may be that there is only something I perceive during the trial period, but I feel a bit like being a part of a big fire.
I'm creating my own.
There is no doubt in my mind that we have a toolbox that can help you to the next level.
But it requires you to mean it.
As I said before, it requires that you have something in place before you write up here.
It's startling but just a significant expense if you fumble like new.
Therefore, I recommend that you look a little closer to this community.
Here you have almost as many things integrated.
But the price is entirely different.
Yes, it is entirely free to be allowed to look.
It is also intended for anyone who has never worked online before.
What they both have in common is that you should think if you want something from the classroom.
But I can offer a much more vibrant society where we have a culture to help each other. Yes, you help others, and they help you.
What you also get is your website and a series of lessons that teach you to boot it up. You get it without having to pay off your credit card information.
Yes, you are allowed to keep the website.
What they have in common is the amount of information. Both have step by step lessons.
But no matter what, then it will work very much on most when they first get into the programs themselves. Internet marketing does not cost a fortune.
But it will cost blood, sweat, and tear.
Click Funnels at a Glance …
Overall Scam Rank: 30 out of 100
VERDICT: LEGIT / NOT LEGIT
For once, I can not find sable it down.
I sabotaged one of the users' sales ideas down.
I hope that it was the user himself who had a slightly wrong perception of what kind practice online is.
What has fallen a bit for my chest is that I have had to give my credit card information for a better insight.
Unfortunately, I've had more problems once I've quit before the trial has expired.
I do not think that is the case here.
It's as good as anyone online claims.
It should not be necessary to get such information.
I would like a user of the system to report back to me to tell us a little more about what we can eventually create.
I am delighted that they have managed to assemble it all on a platform.
As I said, I have enjoyed playing with the different tools and feeling in a good mood about it.
However, do you have any experiences or questions about how to get started yourself? Then I am here to take the dialogue with you.
Just remember to share and suffer while you're here.