First of all, it is not me it is about, it is you who are reading this post.
But I will here give me suggestions on how I thought it best to entertain and engage with its readers.

I think that it is very important to think about to entertain and inform, rather than try to diregere your readers to go on a sales link or affiliate page, then do with creating popup windows.
Where to go to find the intersection to get it away. Or much to give his address away so it.
I think personally that it is annoying and I find another blog that may contain the same information.
What Should A Blog Post Include
First of all, it needs a good headline.
One that captures your readers right away it's usually one of the items they have searched for in the search engines or it is a topic that has caught them in social media.
It is also very important to your readers for a description of what can be expected later in the post.
Therefore, I believe that it is important to spend some extra time on the headline and the first 2-3 lines.
Then there is the story itself, many times, you've been doing some homework and know what you want to write about, so here it is really just to tell your story, quite simply write your thoughts about the topic down.
One thing of interest to many people, if you're doing reviews of products that you have tried or you did some research about.
Keep in mind that most of us go online to search for information.
You'd really be nice to have someone who has already described what we're looking for.
But of course, there are the endless topics to write about and we all chose what our blog will deal broadly.
Something which I think is important is humor, I know it can be hard to write something funny, but sometimes it's usually just write a sentence that you have not thought much about.
Many have also written their articles more or less into one.
I think it's important to share his article into small units with a header of each.
If it is a long post becomes fast, very heavy reading if it's all put together in a big pile.
One must remember that the Internet is not a book your readers are looking at. Then share it up rather too much than too little.
My personal opinion is that max 2-3 hundred words after each new headline.
Pictures support the text. Remember the Internet is visual.
Photos are probably the second most important after the text. If not the most important.
A picture says many times more than all of your text.
One must also remember that social media is pictures and video enough, it is being shared the most.
They are also being used to share your texts in social media.
Remember the web is intended for images.
I'm even a part Screenshot for supporting my research, and in addition to test.
In addition to that, it is often that people click on your pictures so here you also have a unique opportunity to send them to other related article.
Video Is Just As Powerful To Use As Images.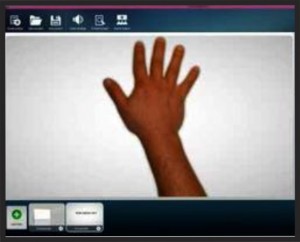 Video that relates to the text.
I prefer to shoot my videos about the subject that I write about.
I use a little screencast video that I've had a lot of joy to play with.
There are many ways to create your video.
You can shoot yourself in the video with you telling the story, some videos do people do behind the wheel of the car.
There are many ways to make your video.
Do you support the context of a video so get your article also has a much better relationship.
Are not you even happy to make the video you can go on YouTube and find a video.
The only thing you need to make sure is that it can be shared, it can most usually.
But as I see it, the video closely related to the posting articles on the web.
One thing that is very important is to get people to act with you in the article.
Here's another few more things that I think a good post should contain.
First and foremost, you want people to take action.
Not necessarily direkt them to go directly to an affiliate link, but rather to a review which you have creates for the product that you are working with.
Another thing is that you are asking questions to your readers.
Try to get their views on the subject.
Quite simply by asking for a comment.
Or write to you.
I think it's very important to get feedback, so that both you and your readers learn more about each other.
Link Internal Around On Your Blog.
I always try to include some of what I have written earlier, in the new text.
So I can both support the new text, but very much, also my older article.
This is one of the most important steps that I think makes a blog more lively and user-friendly.
You can also link to other relevant articles that support it you're trying to explain, but I think that sometimes it can remove the focus somewhat from the actual article.
One thing that your blog should contain is a plugin that makes it possible to share your posts in social media.
Preferably in an easy way. Here are several different, which seems a little research basis.
Find one that contains your social media and perhaps a few others.
When your context is good enough, your readers will also share their profiles and your traffic flow will grow much greater.
You can also have some sort of feed so your readers can see when you've written something more.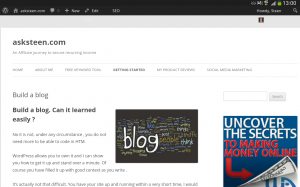 It can be either an autoresponder when you send an email out automatically when you've written something new or just feadbunner which you can download from Google.
How To Figure Out If My Content Is Good
First of all, the social media a good measure of what your readers think.
As I've written about, ask for feedback on your articles if people like them you are guaranteed to also get response to them.
You can also combine it with the information you can get from Google analytics.
But it is a little Bigger tool which I will not go into here, it requires that you spend some time studying it yourself.
If you would like to learn more about how you can set it all up and even get started building a blog up.
Then you are more than welcome to write to me below or in social media.
Then I will be happy to show you how you an easy way to learn to write good article.
See here where I learned to build my text.