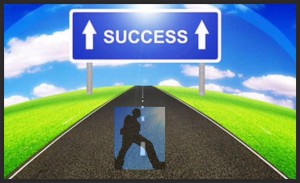 Have you dreamed of making money online on something that interests you? I know many who both do it.
While some also see it as a shortcut to quick riches, where you can easily get to live Internet lifestyle.
But the reality is a little bit different.
It's easy just to show a lot of money and get people to believe that it is a shortcut to them.
But it's usually never.
When you see this kind of fantastic deal, and you buy, you will more or less every time this happens to be aware that you have met another method which of course does not work.
Nobody gives you a shortcut to the quick money.
What it's going to happen is that you get to work with something that is both a waste of time and money.
So the programs you must be willing not to start.
Building an online business requires something of you, and one of the things is that you take it and yourself very seriously.
If you only consider it a hobby, or you are not prepared to spend daily time that you need to get it to work, so it is unlikely to happen.
Even if you do not give it full time, you can still see it as a learning process.
Put aside enough time every day and work with need: to build a real business.
Here, then, the next pitfall as I fall more or less daily. And it is that I spend too much time chatting with another check my social media to see whether there was anything new.
It is usually never, and I have spent some time where I could have used to work purposefully towards my goal.
It is true that you can create an income online to one hundredth of what it costs to create a traditional form of business.
Of course, you can start a local service to a much smaller investment than if you start with a store where have, for example, a stock that you should invest.
You must, of course, have and if you start to build a shop.
Here you must also distribute from your stock.
I see a shop like a cross between an online business and a traditional.
It requires an investment to fill a warehouse, and it needs traffic to get people to come by so you can generate sales.
It takes place online because you often do not have a window to the street. Only large companies as both a shop and store next to a street.
But this is something entirely different from what I want to talk about here, though there may well be some common denominators, specifically the building a website where you can promote your products.
A website is usable regardless of the business side you have.
It is your window to the online world, and local merchants are also a must to have.
What is it and how do I get started
But let's talk a little more about what you can do with affiliate marketing.
What you're looking for is a topic that you are interested.
Here I talk about the concept of a niche.
In essence, a niche is just a collection of people who have the same interest.
Since there are so many people online, and they searched for so many different things,  there will also be a specific search on what you want to work.
What you think of is to create a long-term plan for your job, you are also obliged to think of someone who has the same interest as you have.
Finding an audience that you can help create a solution to any problem.
A perfect niche could be cooking.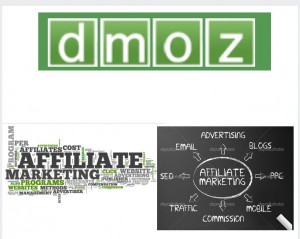 Here you could help with some patterns that might include usefully some kitchen appliances that you had put some reviews on your website.
At first, it will have to be a very broad understanding of what it means to cook.
You will hit a little overly broad by just writing about cooking in general.
So what you do is find a little narrower audience.
It could, for example, be people who do not have as much time in the morning but would like to have a healthy breakfast made in under ten minutes.
Ok okay, now you have done your audience a little narrower.
But it is still a little full.
So what about expanding it to single people who want to give their children and themselves a healthy start to the day.
Now it starts to look like something.
You could here stress it further.
For now, let's say that I was a part of the target audience then you could boil it down to single fathers who want to give themselves and their child a good start to the day.
Now, this is just an example you can do it with millions of other niches.
To name a few. Dogs, health, sports, cars, children games.
Yes, the list is endless.
Yes, the only limit is time for you will never have a chance to cover a just little bit of all the items you can build an online income around.
What I want to emphasize if you want to create an income it is that it must be something that interests you.
Yes, I do not think that you will see yourself working daily with a topic that you are not passionate.
I've tried it and went very quickly to a halt and never actually got started with the project.
What will it take to get started


A short list of some of the most important things you should consider.
First and foremost you must take into account which niche you want to work.
Here is what I have just written is important to stress it.
It must start from an idea you are passionate.
The next thing you need to start with is to build a website.
Why a website can not, I just post in social media.
Yes, some people have succeeded with only using social media for their business, but you will miss the organic traffic.
You must also think about when being posted something on social media as smoking it down the ranks as soon as there is another who posts something new.
So the chance that people meet your context or offer that is significantly smaller than it is when people searched topic in the organic search.
Another primary reason for building a website is that you give people a much better chance to get to know you.
Here you can create a profile page that your readers can look at if they are unsure about where the context comes.
Your personality will also appear after typing your texts.
The traffic where people have searched the item you are working.
Retained there are many groups and other forums in almost any niche.
But as I see it is to his website the base which is needed if the long-term success.
It does not take long to build a page.
But over time it becomes your personal house in the big online world.
So, in the beginning, will your house be small, but over time when you have your articles and pages will grow larger, at some point, it will be profitable.
If you work on it with a constant flow,  you will be rewarded by search engines.
As time is and with all the experience as Google has received through the years they've been around, they will help to help you give your readers a significantly better experience of your website.
Yes, you heard right I'd like to hear your opinion as long as your texts do with your headlines and the links that readers seek.
Here are some points which I think is vital to add the page.
But you can read more about here.
It takes the time to organize and write context.

Yes for most of us it can be hard to get started working with our context.
That is why I want to show you this educational platform where you can learn how to put it all together.
A place where you can have a network which I see as imperative if you are severe.
You can as I have described easily do it yourself with the help of especially Google but it will require that you use a lot of extra time to build it up.
So why not give it a try.
Get your website and a week's time to check it all out without committing to pay anything for it.
Yes, you heard right.
You can start by building your page without pulling the credit card out of his pocket.
You have no reason not to look at it.
Use your time wisely and see you on the other side.
If you want to know more, then just give me a comment below.
Remember the Internet is vast and there is also room for you if you want it.
PS do not forget to share and like your social network