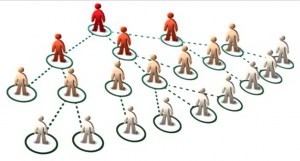 I will remain here in this article point out that I write my attitude to this business form.
I've even tried to use both my time and money on projects that have focused more on recruiting than creating real value for them as I have sought to recruit or sell my MLM product.
For physical products, I have even tried to work with ACN is a telecommunications company.
Strangely enough, turned it all at the time of a video telephone landline which you obviously need to own if you want to sell it.
I bought my phone and paid about $ 500 for the privilege to be a part of the business.
Smart not?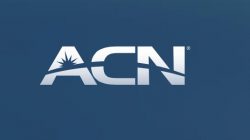 Before I went right in time, I was invited to a meeting, called Saturday training which the transaction was presented to start.
Then to them, it was successful in building a business if up, was taken to the podium and applauded.
They had managed to make the team up yourself with people who like me had bought a phone and was ready to go out and sell it where it was possible; I was a little tour out of the local offices to sell the phone, yes I got sold a few.
But I also learned that it is not it as it comes, the money is not unusually large by just convince small businesses that you have the brand new landline.
Ok Steen what is it going on?
Yes, I had to build a team, even a team of people who are willing to do the same as me.
That is where the money is. Yes, it sounds exquisite but to stand as brand new good enough with a huge network behind me.
Large parts of my system were old customers that I had in the business I had just shut down, was the potential new business partners?
No, well. Not when you with something different to offer. Ok, I had since had some employees, guess what they said when I showed them the idea. Yes some of them thought I was crazy.
Ok, I managed to recruit two somehow and get my bonus, I thought. But I was smarter.
In one way or another, they were landed somewhere else with another sponsor.
So think I was a bit grumpy about it and wondering not work with it more.
Of course went there a year so I never got asked if I could get my money back.
There were several golden solutions.
In the next period, I found a lot of different websites which promised that it was easy to make money online.
Yes, I tried Traffic Exchange and many other ideas to make money online.
But you know what, it's much harder than it sounds.
Everyone wants traffic to their affiliate link or their sponsor ID as the display can also be called.
But when you are a member of a site where the goal is to get people to click on your advertisements so are all more interested in getting others to click on their signup and get the road.
The problem is that almost nobody bothers the others link.
Ok fine, I met some other network down the road and ended up with a group had a very fun and vibrant platform, called MSS.
Here I was equipped with a system and got a lot of useful information, I thought.
For the group was heading into the Empower Network which is probably one of the worst humbug programs online at the time.
I paid almost $ 150 for a period without felt that I got something back.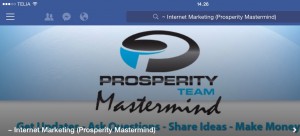 True, you have a blog, but you do not have control over the company here has the last word.
The only value you can create it you write. So why not own website "itself.
Yes, I knew that there was something wrong here, I had after all other experiences that had cost me too much money without that I had cracked the code
When I think back, then it was the only thing I thought about was to recruit others to do the same.
It was also what I. I had to concentrate on from my
upline.
Why would Facebook do not have them on the network?
Since Facebook then said that they would not have the kind of blog on their network so began my alarm bells pennilessly.
Here I tried to cheat my fellow human beings to an overly expensive program that helped them anything other than to empty their pockets too.
A rare treat for me but I succeed to get a single to start the business via my link.
He was fortunately so smart that he said stop after a few months.
I have tried other of this kind of business that had the same aim to recruit and get people to do the same.
When but whatever utilities you try to use so I must conclude that the only thing that comes is to get your fellow trapped in the same game as you are stuck.
It's not really about the product itself.
It's about getting people to pay to be able to bind others itself.
Yes is the product itself does not matter and too expensive compared to what it is worth, or what you could have bought it elsewhere, for example in the local supermarket.
Could you then like to go one street away and try to sell the product at a very high price for profit?
If you look over the shoulders of the authorities, so you will also see that many of even the larger enterprises have been in their eye. Have you thought about why that's the case?
Is it easy just because others say it?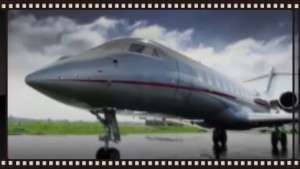 Many of us in the very idea of the huge profits which only the uppermost part of the chain has.
It was at least it got me to start building a business with ACN.
But I must admit that I did not then understand why I had to pay to promote a business.
Most of us get money to give our time away at work.
Why both pay and give time away for a business that you eventually not own.
No, you do not own any part of your purchase of such a deal. All you get is a no that links directly to your personal profile.
So when people write from your link and pay the amount that it costs you a small portion of the cost. You should think that it is a pyramid to be fed and with ACN is that lines up to 10 deep.
With Empower Network is a little different compensation plan, here are an extensive product range that you must own before you can monetize it.  Means that if you for, for example, serve on an upgrade to let's just say $ 150 a month, then it is not enough that you only have a setup for $ 25.
The money will here go to your sponsor and possibly above them.
There is also a mysterious rule that the second you get to write up also goes to your upline.
Do you think it's fun to cheat your friends?
So we return to my question to you, you want to try to bond catch your friends into a business is not worth it contains.
Want to buy some expensive info products to help you to get the right mindset about promoting the pyramid.
The meetings and webinar that I've been to have exclusively focused on ways to promote the business and get others to do the same.
I do not know about you, but I do not feel that I more want to try to build a life around a model where to find it hard to grasp what I can serve and who also serve at my work.
Should we continue to take training in selling a product which we have little interest?
A product that can cheaper online and offline.
One of the first things I learned was!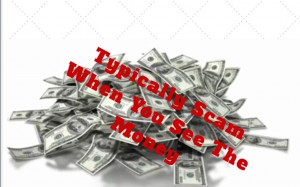 I must admit that I have gradually become a little bit immune to people who write to me in a chat window where they start by asking about how I feel. It reeked of desperation when they bit into the conversation ask me what I'm doing and, I tell that I write reviews.
The next thing they write is that they earn a lot of money online.
Ok what I ask, then, of course with this new matrix I get a huge commission, and you can do the same thing you just have to write you up on this side.
Finally, do I have to do the same?
Yes, the answer is usually, you just need one or two a day who buy the product and begin the business.
I have in some cases been able to ask about whether he thinks it is good to try to pitch a deal with someone who well can figure out what it is they are trying to.
In most cases, stop the dialogue here, but I've  to that has crept to the cross and admitted that they had not earned a penny even though they bought the expensive package.
So I feel a little that we are back in the same mill as I was when I learned the trick from mss.
That's what we learned there, so the technique has not changed very much. I think even that seems a little desperate, for why should I start working on a product that I'm not interested?
I have tried to spam both online and offline with both phones blogging platforms and traffic resources.
My entourage was tired of all my actions, which mostly concerned only to expand my business.
When I look back, it was embarrassing.
Why would they start something that had no interest at all?
I feel to have learned that it's not fun trying to sell something that is both too expensive but also really is entirely confusing to figure out what my share.
One of the things you learn is that you could not sell, the product sells itself.
No, you just have to show the product and business to enough people, so it goes all by itself here.
Have you tried to buy a dream?
I think most of us have met the shiny objects and tried to pick them up after we first dreamed big, and there has on the website or the presentation which we have received.
The problem here is just that you, at worst, have wasted money and time on some information which has no real value. Yes, it is certainly true that there are some in the top of the pyramid who have earned a fortune, but the general dream has never received a penny on it.
What is going to is simply a dream, yes a dream of prosperity.
I'm not saying that only network marketing models that sell the idea.
There are also many other offers that can rob you of the precious time you could build your own business up through hard work.
Here I talk about, for example, participate in surveys or sell shares.
Even the affiliate marketing courses that promise you a fortune if you just want to work an hour a day on it.
But honestly, if you only take on your day job an hour a day, do you think that you will be able to live by it, no I guess.
If you want to work from home, or any place where there is an Internet connection.
Do not you think you need to put the same number of hours in your job that you need to earn a day's wage?
Most of us spend a third of our lives to make money.
Do you think so that you only have to work significantly less on your own business?
Nowell, it's usually why most of us fail to work from home.
Ok, let's assume that you give it the gas and uses time efficiently in your MLM business.
Then you're better off than you are as an employee unless that is an excellent compensation plan.
But do you own your business?
Definitely no, do not know when that will be in the authorities' attention, or if you have a dispute with the company so what, do not you think they do not care whether you have worked long and built it up.
If they believe that you have violated some of their rules, then you have nothing left and have lost a revenue basis.
If the authorities close the business, do you think that they pay to their members as the first? Zeek Revard is an obvious example that many members walked away with a lot of money for good.
I met several members who had both build a team, but also had some outstanding amounts as they never saw.
I feel a little that the same can happen if you work with Empower network, you do not know if you ever do anything that does not fit the company.
What did you have done a lot of work that you never get paid?
You are just thrown out without any explanation.
Let me summarize the main reasons why I think it's a bad idea to try network marketing.
Eight things you should reflect on before you start
1: You make yourself a part of a big scam number. You learn how to entice your fellow into the same business so those who have gotten you also can earn on your work.
2: It may well be that it contains a good product, but if you need to make money on it too so it's got to be much more expensive than it's worth.you earn money to recruit not to sell a product.
3: The training you get is in most cases the target that you sell the business idea.
Not that you sell a valuable product. (I'm not saying here that all MLM products are bad, just that they are usually too expensive)
4: I have not met any network marketing business yet where I understood money.
The compensation plans that I have seen has been very confusing. It may well be that I am not the best person to understand them.
But when I meet a deal, so I've learned that can not understand money, so it is also hard to see what I earn. So why do I keep myself away?
5: One of the biggest mistake you can make is to buy a product that promises quick profits. It makes most MLM businesses.
You are wasting both money and here.
Remember that building a business is not a secret. Many of will say that you get a special secret only shared with you if you pay the price for it.
But there is no secret, only hard and continuous work. Of course, you must be willing to learn but, it is part of a lengthy process.
6: You do not own the business itself. Here I talk about the company can throw you out if you do not comply with their rules or you have a dispute with them.
It can, for example, be that you recruit in a somewhat different manner compared to the way they want to do it. It may also be that they will be shut down by the authorities.
So what?
7: So we're back to doing things a little differently. You do not get your individual website, no you get a page that looks like all the others that Promote the product and recruit for the business.
8: Why should you pay to promote a product?
Jo my belief is that it is the only way that the part is over you can make money.
Although the product is overpriced, so it is not enough to those of you in the system can get their commission on your work.
Are there alternatives?

Is Ok Network marketing is not the only way I can make money from home?
No there are many ways you can create a company that is entirely your own.
My position is that whatever you build a business around, so it must be something that interest you.
Just be prepared that it takes work and persistence. Yes, it also requires that you party claims knowledge and routines so that you can work towards your goals. My suggestion is you learn how to build you a website itself.
When I started my transportation company got others to do it for me, and it was both expensive and harmful. But it's a different story.
Do you have a website and knowledge of how to set it up, so you have a very dominant position about your competitors?
You build your page so then; you own it too.
Do you want to promote other people's products so remember to choose those that are free to develop?
Why should you pay to generate traffic to a business you do not own.
Remember they are the ones who have a product, and they will be more than happy to you help them sell it.

I have learned to build the page you read on here.
And I can help some local clients to create their pages too.
Yes, it is a massive network which I have been in for over three years, and I have certainly not gone to sign me out.
When I in the daily learning something new every day that I can pass on to you.
Do you have experience in network marketing or you will learn more about what and how I do write me downstairs?
Please Remember to Share and Like