I must once again see one of my Facebook friends try to sell me a deal, so I will try to describe my experience of Savian whether it is a good idea or not
My Saivian Review
Name: Saivian
Website: https://www.saivian.net/
Price: $ 125 a month
Owners: John Sheehan, Steve Gewecke, and Kevin Marino
Overall Google Rank: 0 out of 10
Saivian, Product Overview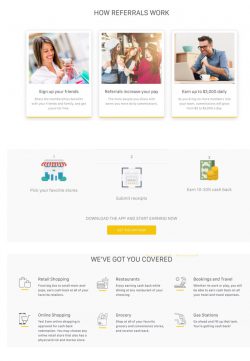 Since I do not even think it's a good idea to join a business that relies on recruiting to earn its money back, I have chosen to not to test a membership for writing this article.
I hope that you as a reader can understand that I do not think it's a good idea. But what I do have done is look in several directions to find out what this model contains.
The business idea outwardly seems like you can download an app which will give you 20% on shopping online for a few different online stores.
Yes when you then have acted in stores so the scanner can just slip and get your 20% back from Savian
In my case is that I come from Denmark and has a small range of shops that I can act.
Quite an excellent not?
Unfortunately, I have never traded there.
I have not purchased travel or other events through the choices that I've got. I act nor the businesses that I have found that to this app.
But if I did I would have to act for about $ 625 a month just to get my money back.
Is it a lot of money to spend on business as I do not use pre-it?
Ok, so what?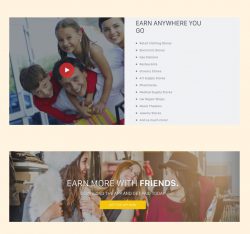 Now we come to what I see when I look at this a bit from the sidelines.
I see merely another pyramid set-up where the aim is to recruit others to your business.
You get namely a share of the $ 125 that people have to pay a month to be a part of this business model.
Yes, you get even money if those you recruit to become paying members also get hired paying members.
So when all I see a simple pyramid where you can earn your money by recruiting others.
The pyramid can give you an income from the business.
You just recruit three people to get it to go straight up.
That was what I  during my chat, and it is also what I see when I read other people's experience of the business.
The Good & the Bad
The Good:
It's all set well together, and you meet a very appealing intro itself.
The video gives me particular pleasure to attend. But I have made a choice not to involve myself in the pyramids.
The Bad:
It is a pyramid where the money is in focus.
When the equation up so you will learn that there are very few businesses that are involved in this deal.
Means that you will get tough to hit all the money that must be caught with you just go straight up. So you can get your deposit back
You have to recruit; I about how I was trying to be.
Who is Saivian For?
For this kind of programs, there is probably always an audience.
When I use my instincts,  I can see that it is not people who want to save shopping. No, it's the people who will make money by recruiting others.
A way is to use social media and the way you can turn to your fellow who is usually in the chat box where you can write directly to people and start a dialogue about your business.
There are also other ways in which you can promote without having to deal directly with people.
For example, you can use Traffic Exchange to submit your link.
Ok, it was a slightly different story.
But there is a solid group of networkers which is always very active in their stores.
Both in social media and in the organic and paid search. I have both met them being in their MLM business for many years and build their team around it.
But I have also learned that there are other jumps from pyramid to pyramid and in many cases takes much of the team they have built with them there.
Saivian Tools & Training
When I have searched Facebook for groups, I have found some private and closed units with an excellent membership base.
It indicates that there is still a smart activity around this deal. When I search on youtube, I find many private channels also put videos up on what you get and what you can expect once you are part of it.
You have of course always presentations video and your money link that you can use as a tool to promote Savian.
So, all in all, I can conclude that you can get the necessary training to develop it.
Saivian Support
You will of course always have your sponsor to help you if you have problems with the recruitment and contribute even to recruit.
But unfortunately, I have seen some complaints about the discount portion on where you can save money by buying into the designated outlets have and may in the future provide you with little hassle.
Sure, you can write to the company from the official website, and I'm also reasonably sure they will answer you.
If you are well marked and is part of the pyramid or are one of those, who use cashback service much.
I have not even tried to contact them yet.
When I feel that I have the information I need to write this review.
Saivian Price
$ 125 a month to promote a deal, where I can get money back, from a large number, is a lot of money if you ask me.
Yes, you have to earn your money back by just recruit three people each also pay the $ 125 a month.
But basically, if I have to spend over $ 600 a month for it goes straight up.
That I can act only in a few selected stores, which I never have.
So I must clear sign from here.
It is only too little I get for the money here.
My Final Opinion of Saivian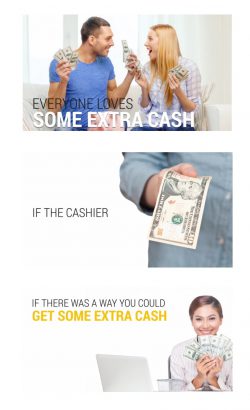 On the surface, it looks like after all quite relaxed and friendly way that you can generate income by using some simple means online.
But my skepticism and aversion to this kind of deal are that I first would have to invest in a business that I do not own.
Ok, I have since seen some commitment that they are very willing to pay when it manages to recruit paying members.
But on the other hand, I also found a lot of complaints about cashback system.
Yes, people have given online statement that it is not as easy as it sounds to get his 20% return when you've shopped at a retail store.
I have seen several complaints about the Savian just have not recognized the deal.
So we're back to that I certainly can not see anything other than it comes to recruiting his fellow men.
It was also my first impression of the promotion.
He had a bright idea that this was what I was interested in when he turned to me in the chat box.
Yes, my feeling was that he only wrote to me to recruit me into the pyramid.
I am convinced that there are plenty of other ways to make money online that is significantly more legitimate.
Here I talk about affiliate marketing where you obviously need to generate sales to make money.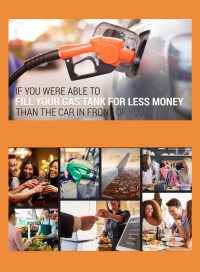 But in return, you do not pay money to promote the business.
You also have many more products to choose.
Yes maintained that there are some significant companies such as promote their products through direct sales as Savian do it.
One example is the ACN that is in the telecommunications industry.
For me, it is a gray area where I will not feel a sense of ownership of the work I need to do to generate income.
Yes, you are right, you cannot own part of a money pyramid.
You can only be a part of it, and the longer you get down in the ranks, the more difficult you also get by selling the idea.
If you want to sell something or just get to follow you requires that you give something valuable to you. It may, for example, be information.
The information that I needed to write about it here, I have even found. Had only the video to show me.
He may get some of which see only the quick money, maybe make a few bucks on that they are in the pyramid in a few months.
Here it will in most cases also stop. Yes, people will encounter the first problems and then begin to ask the same questions that I have raised here.
If you are severe and you want to build a real business like yours. So I see only one solution, and that is to go an entirely different way with the idea of making money online.
You should think of it as a real business where your investment is equal to what you can earn.
What I am here to show you are free to test. And you learn to build your very own website.
Yes, you keep the site and get a week's full access to a very vibrant community where there is the help you need to decide if online marketing is something you have to deal.
Saivian at a Glance …
Overall Scam Rank: 85 out of 100
VERDICT: LEGIT / NOT LEGIT

Now think why I have not given it a hundred percent Scam rank.
I do not mind that this is a real product frame that you can take advantage of without having to promote the business itself.
It is also what makes it not just a money pyramid that I have met countless.  I have written about more than once.
But having to pay to promote a business is far beyond what I think is reasonable.
Now let us assume that you manage to build a team and succeed in Savian.
What if for some reason is a dispute with the owners, so you can be thrown out and so what.
So, you've built a business for others where you can lose both the money you've receivable.
When I tested ACN, I got a small team which also paid for their money link. But for some reason, there was another who received them on his side, so I missed my bonus and my earnings to have recruited them.
So I stopped even after a year without having received it count.
But you can also lose all your work to get your clients into the business. You do not control your destiny and your link.
You are only hung up on the rules as Savian has defined.
Have you created your own business then it is only you that can shut it down? Of course, the Internet can.
But then, no one has an online business. I think not quite happening when I feel that the network is growing every day.
Do you want to spend your time, on your own business instead of working with a pyramid?
Feel free to read my description of how I received my teaching.
There are No Secrets tools you do not need.
But in return instruction in how to build it up.
Read here why I chose this community as my platform.
Do you have experience with Savian or would like to discuss my position, please let me know below.
I will be happy to assist as best I can.
PS do not forget to Share and Like.