I hit into another one of those websites that has a wonderful software
You can download for free, and start trading with stocks, currency and bonds online.

Name: Insured Profits
Website: http://insuredprofits.com/
Price: The software is free, but to start using it costs you at least $ 250 to start trade online.
Owners: Dave, Steve and Ginny
Overall Google Rank: 0 out of 10
Insured Profits, Product Overview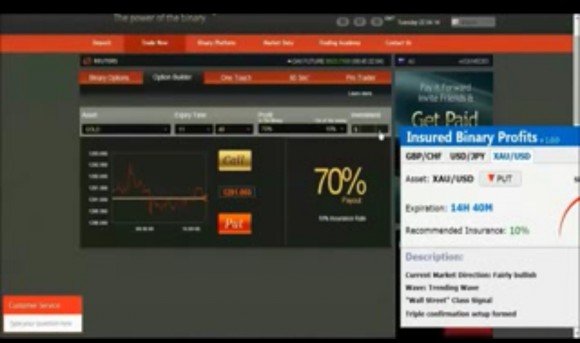 It is a free binary software to ensure you always win when you sell shares and currency online.
The product is described as playing heads or tails and bet on one of them.
The claim is so that when you win, you have a profit of $ 20 and when you lose, you lose only $ 2.
The Good & the Bad
The Good:
The software is free.
You can earn good this deal as Affiliate
I love movie which gives life to the millionaire dream
The Bad:
Nobody can predict the future, and certainly not a free software
Once you have paid to shop, then you can not get your money back.
The reason it is good for Affiliate is that trading firms pay vendor who then pays to its affiliate.
Who is Insured Profits For?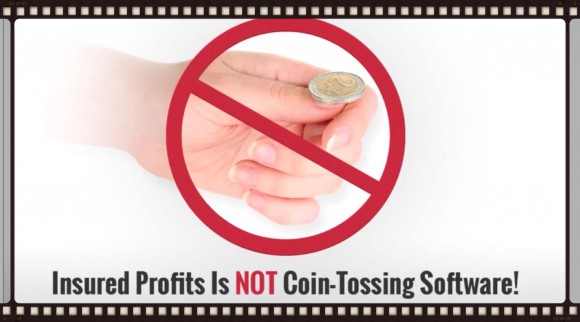 The software itself is useless unless you plan to embark on currency and equity trading.
But you are absolutely unconscionable then you're guaranteed to make a quick profit by providing the software on.
When you prospekt begin to trade online you will receive your payment, and it can extend to well over $ 100.
Insured Profits Tools & Training
There is obviously no training even though they say the video to the first 100 get personalized support.
But it's also very simple to download a software, with a direct connection to an online trading company
The video did not yield any real information about the software.
It is more built up as a wide advertising of the product, and not really meant as training
Insured Profits Support
It is only charging a software to your computer, and we can all do.
But if you want help to take action you need to get into the trading company and I'm afraid that they can help you much.
So do not expect any help either to install or to use the tool.
I have written to their mail to learn more, but have not received an answer yet.
Hope it comes so I can give some more details in the comment thread.
Insured Profits Price
Since it is a free tool I can not complain about the price.
But there is no one who can predict the future and certainly not a software.
If it really is so simple and brilliant that you see in the video, then I am quite sure that many professionel traders will do so.
If you want to trade with the values ​​it requires some careful analysis and it can be a software that is installed in your computer.
You will unfortunately to spend money when you begin to trade and the more money you spend the more money for The vendor and The Affiliate
My Final Opinion of Insured Profits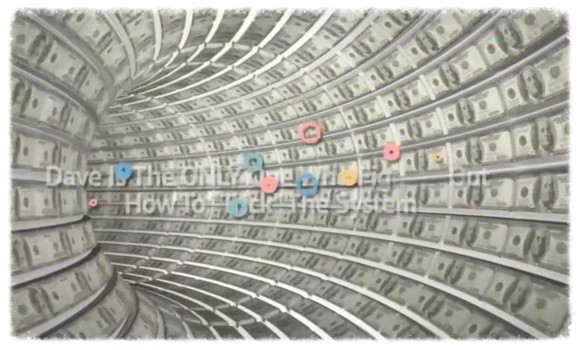 I have seen and written about this topic before.
With a product that reminds a lot about it here.
It's called Mileys Money Method. It is set up in exactly the same way as it is here.
You look a million bank statements, private aircraft large boats and sports cars, then there's also all the beautiful women, the main character in vidoerne also get along whit.
All this is obviously too good to be true.
But I actually like the videos, although the main characters are cartoon characters.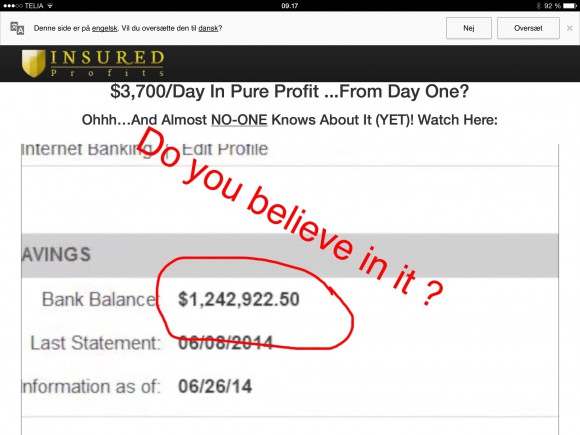 They give me a blow to the dream of being financially free, go and enjoy myself and do just what I want to do.
But unfortunately you can not install a software that gives you minimal loss when you lose and maximum gain when you hit correctly.
If that were the case I do not think it could just be released when it is used in the large scale could move the market balance.
There's a reason it's hard to get in touch with the owner of the program.
Of course, there a person or a Company behind the product.
I do not think it's Dave, Steve and Ginny. But who knows it may be as Well I could not really find other owners.
But I would strongly advise you not begin to work with this, you will have to pay independent firms to act.
I'm sure you slowly lose your stake is at least $ 200.
This has nothing to do with building an income from their computer.
I know that most programs you meet online as a business proposal is not worth dealing with.
You will quickly cheated out of a more substantial amount.
But it may well be possible to build a business up very cheap you just have to see it as a long-term plan and that you are willing to do what it takes.
I would mighty like to see you build, your online business up, so you can eventually earn what you want.
But see, where I learn how to build it up this is not a business proposal as it I will show you is completely free to start with.
Look what I've written about it here and find out if it's for you.
Unfortunately, once again, I come across an online business that has no potential earning opportunity.
The funny thing is many times when you are promised that it's so easy then it's usually because the opposite is true and you are going to lose almost every time you use the tool.
No one gives you the free formula of wealth.
Insured Profits at a Glance …
Name: Insured Profits
Website: http://insuredprofits.com/
Owners: Dave, Steve and Ginny?
Price: The software is free but to start using it costs you at least $ 250 to start shopping online.
Overall Scam Rank: 88 out of 100
VERDICT: LEGIT / NOT LEGIT

Unfortunately I can not find anyone who has had a surplus on this software, and the only way you can really make money on it here, if you give the software away and others start using it.
So therefore I would not call it a real business.
However, if you want to know how to build a long-term strong online business up.
I immensely happy to show you where to get the best online training.
If you want to know more just ad me Here below or you Can meet me in Social Media