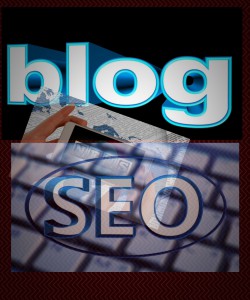 I have in the last few weeks talking to some local merchants on their websites, most of them wonder why their pages are not better in the search.
Some can I help others simply will not face what they are missing to get their websites up in the search engines.
One of the things that I have taken careful note of some of them that I've looked at does not care how readers perceive their side.
What I mean here that they have popup and advertisements which are not particularly relevant to the service or product on the page.
They are not very willing to talk about their motivations to have the side, and the business created.
Not that I think it has a direct adverse effect beyond that you do not really feel that he has since been interested in that you must know why you've ago.
But when I read on a page then the first thing I even looking at is whether the page has a profile and the profile shows me that I act like a person and not just a matter firm.
I also know that many when they on a business downgrade it to build their website themselves.
I did it myself and ended up with some expensive and harmful solutions.
So my point here takes self-control to start with, find the time to work with your page daily until you are satisfied with it.
It may help that it's you that sets you apart from your competitors.
Remember that it is your business take control yourself and show who it is that determines the more you guide your clients, the more comfortable they will be with you.
So here I will create a small checklist of how you can get your local page to appear in local search
Can Google find your site?
1: Google can identify your side geographically. With it there, I think that it's important to you in your first description of your page, your NAP (name address and phone). Many would like to turn to their clients in their immediate environment.
Therefore, it is important that it is evident at the beginning of the page at the bottom and on your relevant pages and also.
You can even add it and get laid one card against your side so it will in the search were your business.
Although it is a shop so, you still need to show that you have a physical address.
If you do not want people calling you at all hours of the day, you may want to add an open and closing time.
Analyze you on your website before you buy ads?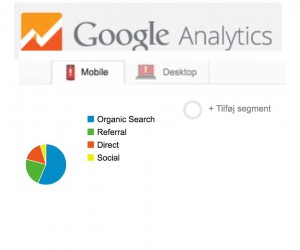 2: To you at a time can make some crisp paid campaigns, it is important that you also have linked your site to search engine webmaster tools and their analysis programs.
Remember that search engines require websites to ensure all the tools that might you need to get the best out of your hand.
There are over 100 different interventions to improve your position.
I am well aware that you must be nearly specialist to use them all and have them implanted in your daily work.
I've chosen a handful of which I think most important if you are building on a local side.
You must of course also be able to track your audience and what devices they find your page.
So it is also bidden necessary that we can navigate your page on a mobile phone.
Yes, you do not dream about what I have met here over the last few weeks. I have encountered pages that only fell more or less on my mobile phone.
Some time ago that Google made an update which meant that they want us to be able to read web pages from our mobile devices
Is Your business a secret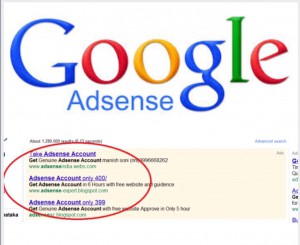 3: What is your business?
Where I will talk a little about keywords and their importance Keywords are.
When I look at myself and my search history so I can see that I'm looking at a very wide range of words with a different purpose.
My point here is that we all use almost various phrases and words as we search for information online.
It, unfortunately, I often encounter is that people do not describe what their business is all about. We as users of the network become much more inclined to stay on the pages where we can get information rather than we just meet an attempt to sell to us.
Do not always be the one trying to sell so he gets the opportunity to help people with questions that frequently get asked for the service he can offer.
I also see that his competitors use some of the same tactics, but they have not the same large amount of information on their pages as he gets.
It also provides his old customers to come back to him and help keep the life on his website
It is critical that you naturally position your keywords in your title on the page while you also get it located within the first 60 words, which is the description that appears in the organic search.
One example is that I am in the process of helping an old rival with his website one of his services is to download estates.
Here I create course a site where the service is described both in the title of the page but also the opening paragraphs.
Although you do not see it as an outright offer as it helps apparently, his readers find his page. And see what he can do to help them along in their quest on how to get cleaned them the best deal.
When they can find it along with his site will more be more inclined to contact him.
Especially when we chain ago with NAP.
Do you have The right text on Your pages?
4: Now we talked a bit about the Context.
Have you thought about how your users have it on your side? I believe that it's vital that I as a user find it easy to get the information looking for before I decide to use your service or buy a product from you.
Is what I'm looking for hard to find on your page then there is an excellent chance that I go away from your hand and walks into a competitive side and get their service instead.
There are some people, who have very busy getting their clients to pick. Either a discount coupon up or other actions to be allowed to market to their potential customers.
For me, it is a vicious circle where you as a webmaster seems very keen to generate sales.
How about you rather than trying to be user-friendly and provide your clients a good bunch of information, some of them want to be the ones they need.
For later to make a purchase exactly in your business.
I think that if we are to succeed for you, then you also have to look at how you would like that we travel around on your page.
Where is it you would like to we click go.
Have you, for example, advertising in your one hand beside your text what happens when I press it. Yes, I am away from you.
Here you can ask yourself if that was what you thought of it is worth the money that I leave your side and most likely not click back.
If you want to direct me towards a sales page. So make it easy for me to come over.
I seek information on your page, and you can help me with a product that has the solution to your problem then directs me over to the side where you describe the service or product that I have come to you to get.
Let me get the quick shortcut to you with a telephone number or an email address I can write you off.
The point at this stage gives me a good experience. Let me as a user feel that it is easy to navigate. Use internal link directing me to go in the direction that I seek.
You need to link away from your hand, let join to link to an advertisement but a link to an authority's site where you show there is evidence for it as you have described.
What about Your image?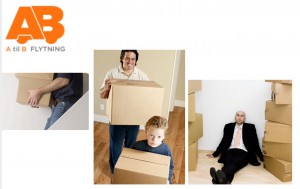 5: Before you get tired in the head, I'll talk about your pictures as you obviously have spent on your side.
Do they have the right size?
Yes, great pictures help to make your page slow. There is no reason to use for large formats.
Also, remember that your photos can be substantial if you share your page in the social media. But most CMS (Context management system) systems also have a plugin in their ideal setup that also supports an editing so you can choose which image you want to put together with your page or article.
But it's something you can build on down the road when you work with your page. I just want to end saying that you should remember to make them relevant to the context. Special if you are local merchants. But it provides many times yourself that you have taken related images of your product or service.
Why Organize Your SEO
6: I can as I said probably write a long book about all the things you can do to promote your position in the local search, without having to pay for it.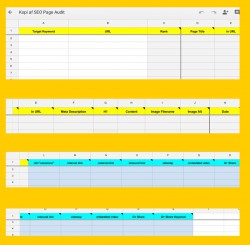 The myself doing when I work with a new page is to open a spreadsheet in Google doc. I have some checkpoints as I answer.
Here they are. Remember you can easily even do the same with your website.

Date (when I put the page or article in the air
Keyword (what is keyword phrase)
I have the keyword in the link to the page
The relationship to the page
I have it in the description of the page (the first 60 words)
Do I have internal link (link to another context on my website)
External link (link to the authority's pages)
Text
Photos
Relevant description of my pictures
Have I shared in social media
I know that you are not just from day one can put up a website that gives you space on the front page of the organic search.
But I have several articles that I have been generated good traffic to by using these simple techniques.
If you need to take control of your marketing online, then you can read here "how and where I have been able ten, both creating websites to myself but also to help small businesses in my local area.
If you would like help to me personally so feel free to write to me here
You may also want to ask your questions below can help others who are looking for a way and get traffic to their sites.
Remember to share and like