For once I have been asked to write about doTERRA from one of my comment, so I'd better hurry to find out what is behind this product and business model
My doTERRA Review
Name: doTERRA
Website: https://doterra.com/
Price: It can vary from $ 50 up to $ 200 for the products.
Owners: David Stirling and a team to manage the different aspects of the business
Overall Google Rank: 3 out of 10
doTERRA, Product Overview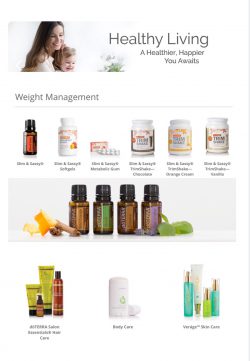 The company has existed since 2008 as they rounded the first ten years on the market.
So it's quite new compared to many of the other businesses that use direct marketing.
I'll try to give you my opinion on what I see.
First of all, it is a product line of creams and oils to help you get a healthier life.
But the breasts are also of being part of support and building program for Nepal, which of course had a lot of earthquakes in the past few years.
They also have some programs that help girls to attend school in Africa and elsewhere in the world.
They have a great place to work at Forbes.
When they talk about themselves is not the sunbeam which they have helped to turn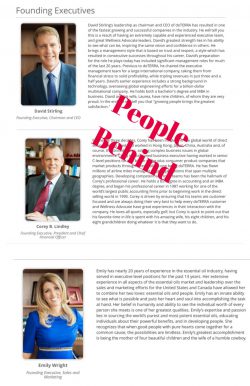 The oil from the steam, in contrast to many other vegetable oils extracted via a cold pressure.
According to the company, it should provide a healthier skin. You rub you with oils which in this way.
But not only that here is also a huge selection of oils intended for several types of massage.
There are several videos on athletes who have the advantage of being used oils to massage them.
But it does not stop here there is also a greater variety of cosmetic products, which together with the oils can make the skin healthier.
There is also a wider range of sleek Shake that you can use for a cure if, for example, you are a little overweight.
There are also tablets containing various substances that we need in everyday life.
When I look at the site itself, then it is a page with authority.
Here are more or less catered for too.
They are very thorough in their descriptions of the products.
Something that I miss some other websites that sell this kind of wellness.
What it is is a business proposal which you can work as a distributor of the products.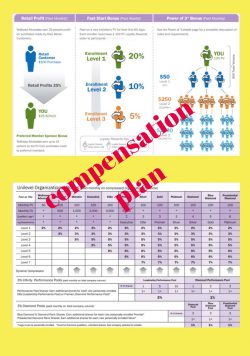 According to the website, so it is important to sell products and create a team that does the same.
They say that you earn money for up to 7 members. Yes, you have to build a team to make real money on it.
True, they say that there are up to 20% commission for a sale of the products.
But it can also serve on is when others in your system vendor products.
Amazon allows for example only between 4-8% on a sale. But here you need also not to create a team. Only one customer.
I will not comment too much on the plan itself. For I do not understand it fully myself.
But in principle, you can recruit you to income without generating very many sales.
Is Where network marketing part comes into force.
Maintained you can buy the products on Amazon.
But I am sure that when you bought the first products will also be offered to become part of the business.
The Good & the Bad
The Good:
I can see here is a solid product frame, so it is not just about becoming a distributor.
You can also buy them and see them described on independent sites such as Amazon
I do not feel that I am researching a second-class Network Marketing company.
I can buy without I feel that I must also be a distributor.
People are thorough and create their unique sites.
You have nothing to do with the direct support of the products if you are a dealer.
The Bad:
It's still a Network Marketing company, but when I found their back office, so it struck me that what is important here is to sell and recruit.
Prices of products are very varied, but I consider them to be very expensive to purchase.
Who is doTERRA For?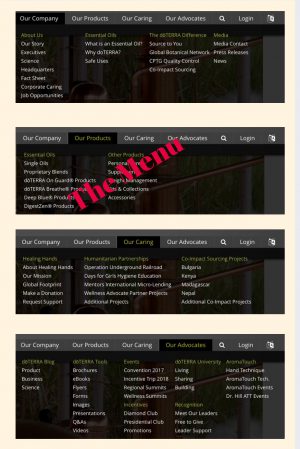 Yes, who can use these products? In principle, they are useful for us all. I have some pretty tough hands, so I'm tempted to try some of their oils to make them softer.
But to begin with, powder or pill cure is not just me.
I look at this network, in the search. But also in the social media.
I can see that many are fond of this product frame.
I also think that you could get an excellent product compared to buying something cheaper over the counter, as you can in most supermarkets. But how much better it to another brand, I have unfortunately no benchmark to judge it.
The company would obviously like to spread the word about their products.
They do this by letting people distribute and sell it as direct sales.
If you work with network marketing, then you have certainly a product frame that you can get your team to work with too.
Are you a new online and want to learn how to build it up from the start, so I do not know about the traditional form of MLM is a place to start.
I would recommend that you build yourself up and get ready to become a part of the market without having to start recruiting others.
I've tried it, and it is certainly not fun.
What in turn is fun is to learn how to create authority in your niche.
And why not choose this niche?
doTERRA Tools & Training
Here are many videos and PDF files that can help you as a seller and networks.
If you just choose to be a customer, there is also a particular instruction in how to use the products. Yes here are promotional videos for all the goods.
What I have not found that much of the actual marketing training. Information on how to sell and how to sell the products.
doTERRA Support
One of the first things I looked for when I began to look at this product framework and business model was whether there is a support line where you can ask your questions. It's there.
Both uses of the products and as a distributor of the products.
I do not think you're going to be left alone with support to your clients if you are a dealer of them.
doTERRA Price
The products are in my view very expensive to acquire. Buying a starter kit as a distributor, I can not quite figure out what it costs.
But Amazon has the products on their shelves so you can promote them that way too.
The training is free if you are a member of a team they will guarantee to help you for free.
My Final Opinion of doTERRA
We talk about network marketing from the top shelf.
The way in which the distributors to show product framework is in my view very thorough.
The entire setup needed is international, and you can get your country code attached when you sign up to be a distributor.
Of course, you have to create your website if you want to stand out from the crowd.
All kinds of businesses have as time seems to need a website.
I know that someone disagrees with me.
Believes that it is still enough to use his private network and talk about their new business on Facebook.
But here you are on nobody wants to listen.
Some have created some more or less successful websites unique.
I have most looked at dealers in Denmark.
And some of them are massøre as promoting the products alongside their local business.
But it is still a direct selling company. By using word of mouth. It is significant and recognized.
I would not exactly describe it as corny and fraud because here is a great product frame.
But I must also note that there is significant competition in just this market.
It seems like it's health and the health of many of these firms settle on. This company is, for example, a competitor to them.
Some of the companies have been in many years.
Like this business model. You recruit to share in other people's commission.
I know that the company says you just have to share your enthusiasm for the products.
So they sell themselves.
Do I share it in social media?
Or how to stand in front of the local supermarket and share samples out.
I've tried it with the ACN which was the first and the only MLM deal that I've been part.
Here I had enough of it after I'd had a few weeks where I tried to go around and sell their videophone.
Preserved I got when sold a few pieces, and it succeeds then also getting recruited a few members. But somehow I never got pleasure from it.
They went in an entirely different part of the business, and another member benefited from their payment.
Yes, it cost about $ 500 to join and get his website just like everyone else had. Here we are back to how you can stand out with a page that looks like everyone else's.
Do you want to present it here for friends and acquaintances?
Go past the local gym with a few samples?
Finding a therapist who can earn money for you?
When the day is over, you do not own your business.
Do you think it is serious?
Or are you online to make a difference?
To build a real business up.
What if I tell you to go back to school and learn how before you start to show us all kinds of wonderful products?
Read what I recommend.
doTERRA at a Glance …
Overall Scam Rank: 60 out of 100
VERDICT: LEGIT / NOT LEGIT
My reason for not judging this as hard as I usually have doomed other companies that act in the same way and build their brand around direct sales.
Are they appear with a product framework that appeals to me. I am as previously described not so much for the price of this kind of wellness.
But I feel a little that here is something magical about these products.
What I also like is that it seems like a real intention with all their various utilities.
Not because it separates them very much apart from the competition.
But here is one whose understanding to create an absolute authority about the business.
But when a need  I am not even for direct sales.
Makes the price of the product itself up smoking in a bed where it becomes too expensive for ordinary consumers to buy goods.
I am certainly not prepared to pay up through the ranks of my work.
So that's my main reason to turn thumbs down.
A compensation plan with several bonuses think works for cheap.
It seems more as if it is created to recruit new distributøre, rather than promoting the product itself.
The way of doing business is unfortunately very dominant in social media; especially Facebook are not entirely understood shut down for people who develop pyramids.
Yes, it is still a pyramid in my view.
And it sounds a little hollow when for example I see it a little desperate behavior like this blow firms teach people they should have in social media.
What is it you want to?
Is it that you have him or her trying to recruit everyone and everything?
Or will you be the expert in your very own niche?
Let me help you on your way.
Whatever you choose, so you need to have a base.
It can learn to build here.
Are you a user of these products so I would like to have your unqualified opinion in the comments section below the article.
Otherwise, it will be fun if you want to touch on one of the social buttons below.