There are many different options for you if you go and plan to start a business. I even started out to create a company in an industry that I had and have excellent knowledge.

As I wrote in a previous article, I saved a little money together.
On the way, I was a little bit prepared for what might happen and what problems I had to solve along the way.
A word of advice if you're even thinking of creating you a business is that if you feel that you need a lot of start-up capital to get started. Then you might consider if you do not have to change your goals.
It's hard to be in profit from day one, but it is possible if you are well prepared the day you open your business.
You can not be prepared for everything that happens along the way.
The most important is that you keep your expenses as low in the beginning. Yes indeed, I think that it the take care of his money.
I have met several who believe that once they have their own business, so they are also on the way to becoming millionaires.
However, in most cases, the reality is very different. You will be working a lot with things you do not get pay.
Where you must learn to be persistent and continue to expand your business.
Here there is no big difference in what kind of company you founded.
Is the traditional business methods when you sell a product or provide a service, so you need to have your clients to learn about you and your business.
You simply have to find people who need your service or product.
The same applies if you build up a business online.
Here you also need to create a solid base as your clients can eventually return to and get the information they require.
You will simply have to work far ahead here too.
The main difference here is that online you can build a business without that you have to invest much money in it.
A bit silly but the less money you throw for an online project, the better it is for you. It, however, you need here, is to build on your project and develop it every day or it will halt.
I think that the most important thing is to have a website whether you are online or offline. You simply need to have a base on the web. It was not 15 years ago that you just had to make sure to buy ad space in the newspaper and phone book.
Many believe that it is expensive to create and operate a website. It is not you can make you a website totally free as you bargain can generate traffic to and it's free.
You can read more here about how to get it.
Of course, it is best to own it even as I own it here but it do not cost very much money so long as you update and run it.
Entrepreneur Articles
As I said, I saved a little together.
But one thing that helped give me the right attitude was to be inspired by reading how others did and learn from their experiences.
Unfortunately, you will not find so much knowledge by talking about the steps that you need to do.
I began to network with people far outside of my industry.
I read magazines and periodicals that included success stories.
It helped me a lot to find the right spirit through the years. I have made it a habit of researching and looking at both inspiration articles, but also very much professional makes that I have anything new to add on an almost daily basis.
Remember if you do not develop in your business every day then fades and becomes less profitable over time.
Entrepreneur Books
Similarly with magazines and articles, I think also it's important that you continue to work with his broad knowledge.
Here are books written by successful entrepreneurs worth gold.
As we have been touched upon earlier so hang your knowledge and motivation carefully.
If you do not seek knowledge so, you'll also find it difficult to build beyond the limit that you have here and now.
Whereas if you continue to read about what and how others develop both their mindset but also their business up then you will in many ways be at the forefront of the market.
The Entrepreneur Who Made A Difference
All healthy businesses all started somewhere, either in a basement or a garage.
The only difference between them successfully and many of us is that they have been persistent and has continued to expand and seek new opportunities in the field that they wanted to build up large within.
My conclusion is that they just work a lot harder toward their goals than we others do.
You can not create value to your market unless you continue to grow and work hard and unrelenting toward your objective.
Many of the most successful people have also had the energy to write about it and are more than willing to share their knowledge and thoughts with the rest of us.
So a small investment is to buy some of their books or watch some of their lectures.
Entrepreneur Journey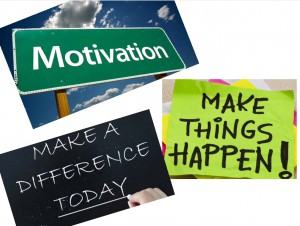 Remember that being an entrepreneur is a journey, many times it is into an unknown area where you have never been before in your life.
My thought is the more you work on your dreams further when in the long term.
Create a target.
Find out what you must do to achieve it.
Do it
The more you do daily for your dream closer you will also come in the long term
Entrepreneur Education

There are different courses you can join in locally if you have a physical store you want up and running.
But there is a decidedly entrepreneurial education beyond what you can learn in trade school or technical universities.
But each niche requires that you continue to learn about it, and it requires you to run developer you to be an expert in your particular field.
The more curious you are, the deeper you will be able to dig down in your topic.
The deeper you get into your niche, the more authority you will get.
There is also the main reason you should aim for a narrow audience.
Not something you can learn in traditional colleges.
Here, try our system to teach us to be part of a system where we each learn to become part of the established business.
We can then spend many years trying to work our way up in the system. Maybe we end up at the helm one day.
The book that deals with what you can train yourself is thick, and it's written by a lot of different professions that have the objective to recruit you into their business.
My question to you is, have you read the book that says what can I be?
My guess is that you would not.
Becoming an entrepreneur is for me a lot to learn while working on my dream of being independent. To be able to generate income from multiple sources is my objective.
What is your goal?
An entrepreneur creates his world of learning and works toward its aims.
What I can offer you is that you can learn a good, solid way to build a base for your business online.
You will have a myriad of lessons that everyone can help to develop both your knowledge but also very much your base online.
If you go with an entrepreneur and want to share your thoughts here and I will be euphoric if you have little time to write them below.

Please Remember to Share and Like