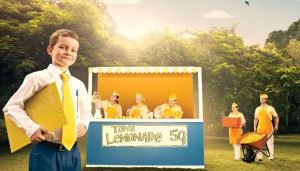 Planning: Without a good structure, you are not made very much constructively on your business.
I use a calendar, in fact, Google's own calendar.
I have created a few daily chores.
In a busy life, it can be hard to find time to create something on my website.
For me it is important that I put my work in the system, so I use the time I have online wisely.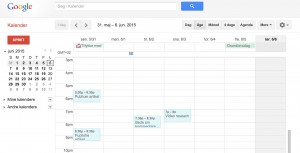 I have set aside time for training, to network and to work on the website .
It may well be that I do not follow the plan in full, but in general, the plan ensures that I made something every day.
I write for example every morning before I go to work.
That way I know that I am fresh and motivated to write better context.
It's my way to structure and organize me.
You definitely has a whole different way of doing things.
Let me know how so we can learn from each other.
Goals both long-term but also daily goals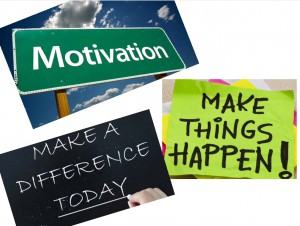 If you do not have a goal to aim for, or destination for your journey so you're going to be satisfied with much less than what you dream about.
Here I talk not about an economic objective.
By contrast, the job you have to do before it's good enough.
My goal is that I must have written at least 300 articles over 1,000 words each.
I did not put any time limit on when to achieve it.
Many writes a new article 2-3 times a week.
Some manage to write one day. I would like to have it to be something I can be proud of sending out so I write only 1-2 per week.
But fortunately we all just research and work at a different pace.
I see it is that it should preferably be fun to write.
Putting the ceiling low
But this is only a sub-goal if you put your ceiling too low you'll never reached its full potential.
You might not even reach half of what you have planned.
This is a point that is hard for most people including myself.
I probably like most of us. When I reached a certain point, then I am satisfied.
A super entrepreneur will never be satisfied.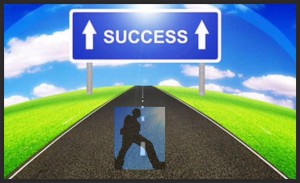 Now you ask ? what with the projects that are not going well?
Are you living in the present and will continue to create new, you can not help that most of your ideas will come to nothing.
But you have a series of projects, it is always the last to be good enough and be what carry all the other projects you've created.
Let join us to go the extra mile
So if you only think of you even if your own needs as you lose the possibility of getting real customers in your store.
If you manage to give your clients something extra preferably something that they do not expect at first.
You have created a trust that is very Hard to break.
a super entrepreneur will always provide the extra service that almost shock his customers how important they are.
He is a kind of living in the moment and when he is with other people so he fully.
That is, he does not take his phone if he has set aside time for you.
The lesson is do not let everything that can remove your focus from what you do here and now distract you.
Show that the man that you are dealing with here and now is the most important right now.
The most successful people are those who understand this principle.
If you are not able to continue to build on your projects, you'll find never out how the end result is.
It has much to your appearance to do if you in everyday life is the one that provides space and help your fellow man as you will also eventually be different not only follow but also they trust.
I have made it a goal to try to do something good every day show the world that I am a happy and contented person.
In many cases, will I get nothing back, but it should not change me as a person.
Here it is of course not to be naive because there are many people who only see things short term and do things for their own gain.
They will usually try to exploit any chance to break your morale.
Lack of budget Putting your consumption higher than your income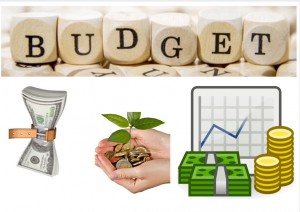 An entrepreneur has a budget.
This means that he is always in control of how much money is available.
A business that is not being trimmed once in between, if you ask me a business without structure.
I see my life as a business.
Although the greater part of my income comes from my work as an employee, it seemed to me still it is very important to know exactly what I have available, and what and how much I use.
I saw the way also has extra if I have to buy something for myself or invest extra in my business.
Of course, sometimes you have to bet a little and buy something that can benefit your business.
But it must also be part of the budget
How do you manage your budget? Have you put it as a month plan with a daily consumption posted?
Education / research. Are you always looking for information or do you expect to come of itself

If you will grow both as a businessman but also as a human being, it is important that you are curious and want to learn something new almost every day.
This applies to all practically in all ratios. Whether at work, private, but certainly also in your business.
In a business it is very obviously that you find out about your competitors.
They have a strategy that you can easily read, and then find out what you can do differently and maybe a little better than them.
I do not think it's so good to do anything like them. Communicate with them and learn from them is a good way to learn from them too.
It can give you a good picture of their strengths and weaknesses.
For me it is important to find my own way of doing things.
Now it is not only your potential competitors to look for.
For me it is important that I have a place where I feel that I can network and develop my skills.
I networks with a large group of people who want the same as me, and of course we have a teaching plan that we can follow.
It helps to develop each of us.
Too wide a niche. Do you really think we are all your potential customers ?
It may sound silly but when you try to bring you a niche so it is important to make it as narrow as possible.
But the market is huge and you try to cover too much, you will find it very difficult to become the Expert that people listen to.
For example, if you see a supermarket which has unlimited amounts of many of researching commodity.
You will never lives one person to have the chance to describe them all.
Now you ask, I did not get a more substantial readership.
Yes but you will never become an authority over them.
We could also say that you chose to deal with footwear, even here you will have a too large and broad niche.
Whereas if you now cut it down to a kind of shoes and described them.
It might be safety shoes.
You will still have many to describe and work with and you will still have a good chance to become Expert here.
You can also cut it down to safety shoes in the summer.
It is only an example but the tighter you stick to the topic the better your chances of appearing as experten.
Let be doing something, do something here and now life is lived now not tomorrow
If you just take courses and learn without implanting.
So you do not get built your business up.
As I described, I have put my job on a daily schedule, one that works into the daily life I have.
You are right that it is important to learn, yes it is very important but education is not enough in itself.
If you only use energy on what you learn and and do not get done the real work, so is your business still and you will only get smarter.
My conclusion is that it is important to learn but more importantly to learn by doing.
My advice is do something for your business every day.
Do you have a website then build on it, write something new, improve on what you have written.
Tell the world about your website, share your link and ask to have a dialogue about your website.
This is something you should do every day.
The same goes with any other business.
Build and improve the daily.
A person who will develop will never finish to build on his knowledge and skills.
Even if you do not just feel that you can get on here and now.
So find something else to do that relate to your business.
Hang out too much in social media.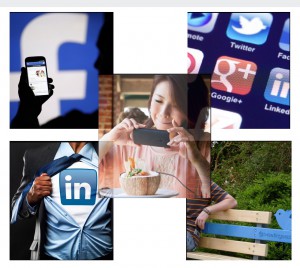 Social media is nice to hang out in but it's a big misconception that you have to hang out there, my advice is that you max must spend 10 minutes a day in the media you move in.
When you move into social media remember that it is a question of give and take, help your fellow there and here is your homepage context a good base to help around.
But social media is not a particularly good source of traffic if you do not socialize with others in there.
Spend your time on anything but the important
My time is sparse and it's your time too.
If you have many hours available, you obviously have breaks once in a while when you're enjoying without thinking ahead. The breaks can be as important as your work.
But you can just quickly get to be in a state where there will be some work done.
That's why I've scheduled my time.
It is very important that you never feel like you're done.
Sometimes when you have reached milestones of course it is okay to take a break.
But have you reached a point or a goal where you are waiting for help or service.
It may, for example, a business card or any technical means that do not come on the same day.
So find something else to do.
There are lots of actions solely to benefit your business and you in the long term.
Believe that others will do it for you.
I have often talked about starting something up with friends and acquaintances.
Unfortunately,
I have also met the thought that my friends and acquaintances do not need to do anything yourself.
But an entrepreneur is constantly doing something constructive for his business.
A constantly looking for new ways to build his business.
A constantly looking for improvements in his life and business.
Believe that it requires a large investment to get started.
If your business idea can not support itself without requiring a large investment from you, then you might think about it at all is a good idea.
Of course, if you have an engineering project and you want to put a product into production.
Then you need to go find some partners who believe in your project.
The fact that you have to save up before you can start.
Do just that you never get started.
So start now and build tomorrow's success is a journey not a destination.
Start building your network get your idea off.
Involve friends and family in your thoughts and plans.
For the more you share your ideas and thoughts with.
The more ideas will emerge.
Believe me there is no one steals your idea.
But to have a network that can give you constructive criticism and come up with fresh input. Do you easier can think longer and more creatively.
If you are part of a large group who help each other and inspire each other.
I myself have a group which is huge.
Where I get both my teaching and my Feadback from.
Here there are no stupid questions, and it is set up so I can get my answers almost immediately.
It makes me feel that I can build on my business right away.
Continue to buy skins objects.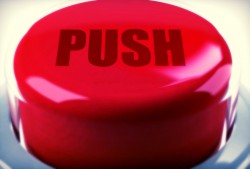 There are so many researching ways to build business.
I like to write, others like to provide a service or sell a product.
No matter what kind of business you run it is very important to keep the budget down.
Here it is imperative that you stick to a simple tool box and lets join needing new courses or new smart thing for your business.
Stick to some simple but effective and useful tools. It damages your business if you do not think good about before you buy a product or a course.
If you want to create an Internet-based business that is 99 out of 100 of the offers you get not necessary or, to put it totally useless.
Make it simple but do it well.
Remember to be steadfast.
It may take both months and years before you are independent of your surroundings.
One thing I can show you is how to build your website from scratch.
You can read more about how.
If you have an opinion or a Q so throw it to me in the comments box below. I really want to learn from your experience
If you like my article be sure to share with your friends.
.