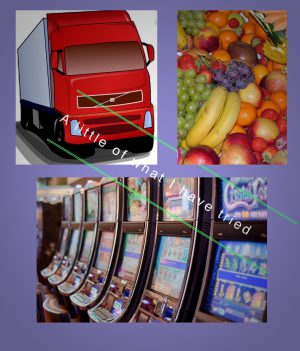 I have as an entrepreneur had so often true that some of my projects have lacked control from the start. I also did when I began to write.
This website is the first of five full pages as I feel that I have built in a way that makes that I can continue to develop it without it comes to seem cluttered.
I get many ideas and is very good to get started and continue until it either goes awry or I start seeing a profit.
I started many years ago with a small fruit stand that I had a couple of weeks.
I made it a vacation from my apprenticeship when I had an entire vacation without a penny in his pocket.
Some years later I began to plunge things and sell them at the flea market.
It was not a success for me since I lacked basic knowledge about the market.
In the same period, I was part of a gaming environment.
We rented some rooms and got a deal with someone who owned slot machines. Here people could come and spend a lot of money.
As I obviously got a good share. It was not nice money to be made there. I was trying to earn my money too quickly.
It ended up I created a transport company in the early noughties. I had saved some money and bought a small truck.
The next eight-nine years I had built it up to a smaller fleet. With some staff to run the cars for me.
One of my biggest challenges came when I  got firmly in the market.
I was within a short period have to learn how I got a major logistics to move up to a higher level.
It is also here where I am probably most had needed some form of training. I had never led such a big setup before. So I had to learn to think much faster and create a plan for my administrative work.
When I think of administrative tasks, then I think all you have to fix without earning it. But it is also necessary if you make money.
How do you get the skills from which can enable you to run a business? Of course, there are fairs which have some lectures and workshop
Have you ever been hit by your success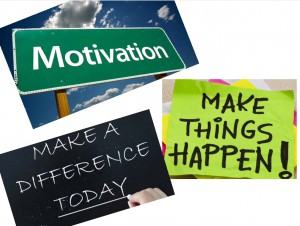 But what you most need to know if you get affected by your success as I so much did.
It is not accessible since it is not something you, for example, are prepared when you go to school. I was a meeting for not so long that referred to my 13-year-old son's further course after school.
It was that it was possible to create its course. Preserved they must of course also have something to fall back on if they choose to become full-time entrepreneurs.
But as I said in the school teach you to perform your community service, not what it means to be hit by your success.
It was a long time when I fought many hours every day without having the necessary structure on my business.
Something that I learned the hard way was how important it is to build a network.
Find some people with some skills that made that I could buy time to acquire customers and meet their needs, and of course, get my payment as the last.
Now you are thinking right story Steen; success does not happen from one day to the other.
But of course in my case and many other smaller carriers began to appear some portals up where we quickly online had to offer to customers and compete completely free.
Have you paid too expensive and harmful online solutions?
I was one of the first to be switched on, so you can imagine how busy I got from one day to the other.
I had at that time the most miserable website as humanly ever seen online.
A red button that twinkled and almost no context. The next was not much better, but it was significant dyer erer.
What I found out was that it was easier to keep track of my money, so I got auditor using the right early on and was quite good to do my accounting.
But creating me confidence and traffic to my business from the web was a very different story.
Here I was with site number 2, and it was hardly much better than the first which had .
My clients had only the oral from me, they had nothing but my word in that period if for some reason lost my phone number, so I also lost usually the customer.
Smart no, no, certainly not. Practice an expensive bad website and a lot of small pieces of paper with phone numbers and a lot of future clients who could not find me online.
Now it was as such that I'm already a few years earlier before I become self-had worked with him who had created the portal.
We sat and talked, and he said at one point the word SEO.
Something that you could create a website which was relevant for the service I rendered. It could with his portal give me structure and many more contacts.
So I discarded the following expensive but miserable website and went in search of someone who could create the next for me.
Here I was a little more fortunate than I had been with the two previous.
I had a client who has an advertising agency.
Via the job that I did for him, we made a good deal on my next website.
It was the most personal and best side I had had so far.
It was fun and personally and had a excellent media stunt as good enough later was taken and used as a commercial.
It was more or less set up as a contact ad, yes it might sound a bit silly, but it made my clients had meant to recognize me.
I got here created a good personal relationship with many of them.
Is SEO hard to learn?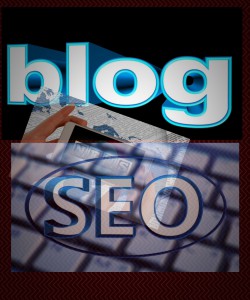 In some cases, calling some of the companies I worked with still and consulted with me.
But unfortunately, it was still invisible any other place online than those in which I had paid to have a banner or pages where I had bought some ad space.
I realized that I had to do something extraordinary here.
So I had created a website which had everything that was needed to cope with me online.
It had all the different setup as a local website should have.
It had my profile set up it had instructions on how people could do themselves. Here the customer guides, links to pages of authority and more on actually had all those things set up as a company in growth.
It was expensive to get done. But when I think of the ad budget. As the first actual side had
With this hand, it was the first I had, so actually the product superb investment.
Now I could be found on the net; I dominate with some excellent keyword phrases.
As I obviously got many real and severe contacts because of it. It happened after a few months was that I got many more contacts and my announce Budget was significantly reduced.
I became an authority in my industry online. When it then it is at such a page have a positive effect on those who need your particular service.
Yes even though I stopped several years ago, so I still get inquiries from potential new customers.
As you can understand, I have paid many learn money to be seen on the web. Potential clients for the service I rendered there.
After that I have been stopped as a carrier, I have naturally built up interest around it to create authority and be a significant part of the online environment.
I have used many resources to finding the right opportunity for myself as webmaster.
I must admit that it is not easy, but if I continue to develop my skills so I also get a good result so will be able to create authority in the niche, I have chosen to create this page.
Have you found a good stable solution online
I even feel that I have developed a healthy skepticism as both helps me with my purpose, which is to clarify as many of the con men online as I can.
I want with this side try to help as many past the stupid attempt to create a shortcut for a quick recovery as possible.
Whatever a business form you create then you need traffic to your store. Do you have a big sign next to the main road and a parking space for your potential customers?
So you have high visibility. But you do not have it, so the network is a good chance that you have seen your business.
If you build your website in the right way, so that it is neither expensive to create or own. You do not pay a fortune for it.
, it is to own a website your parking space online. It also functions as your house.
I will build it for you, but I will be happy to help you get started.
You can get one of me here.
It does not require any special technical skills, but it requires that you are willing to do the work yourself.
Then you have a solid business that lacks visitors. Or are you going to build a real online business?
Take a look at where and how.
Just remember that it does not happen by itself.
So start today and let's meet on the other side.
Have you tried to pay too much money for nothing so let me hear your story below?
You can also write to me here if you want to ask me a personal question.
Remember to share and like