As part of my development online is the next two steps to hold a webinar for free and build me an email campaign.
Google hangout is still an excellent opportunity to start to teach.
I'm going to do the interview as live training. How easy it is to get started with WordPress and create a platform for your brand online.
There are many issues to address in it are huge, but it's also easy to start.
WordPress, I think is both the cheapest but also the most user-friendly platform to work with when you build yourself and your brand online.
There are many places you can choose to host your website, and it is as I said, not always the most expensive on service
As I said, a site the place that is most important when you want to show your business forward.
By now I have collected so many valuable information forward that I am feeling ready
The building site is one thing and write and make it available to get readers a whole different story.
It is very time-consuming and is something I have planned to build the rest of my life.
The beautiful thing about working with a website is that it develops while you develop your skills. Both as a writer but also as a person.
You are namely the need to learn and study to be able to continue to expand your articles.
Therefore, I have decided that I will learn to share the knowledge have gained during the period I have been working on this website.
It is for me a way to meet and try the video medium on I started to create a video but being in front of a camera requires some exercise.
So I hope that we can take the general right of the hangout that I have planned ahead.
What Should We Work With
We must first start with the first movement to get its website launched with WordPress platform, which clearly has been my favorite program for many years.
I know that other platforms evolve much faster than WordPress, but you still have a very easy user interface so it's something that I will introduce.
I'll show you how easy it is to build your context; here we're talking not only about the text but also video and podcasts, which are the two things that I've decided to work on in the future.
I also use a lot of energy that you get some techniques so you can learn how to write your articles.
I firmly believe that it is a point which is great to overcome in the beginning.
But I have some simple techniques and tools that you will learn to use.
The first step towards learning SEO based techniques which are not as difficult as many make it.
There is not any special secret formula.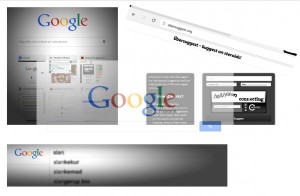 It is something that can fall hard for many. But my clear position is that it is not that difficult and complicated if only you are persistent and have a reasonably good plan to work from
How Should This Be Done
I have decided that it will take place as google hangout.
So we can sit separately and networking while we work with it, I will show you.
We have probably the most powerful tool at all to network online. I do not know how long I'm going to be still active when I thought it was much harder to find with the new G +
It is an online webinar tool that automatically captures the seance to my youtube channel. Means that I get the opportunity to direct further you to my website in the description of what the webinar.
I have tested tool for myself and to be frank, I'm sure it will work in the long term.
It takes some practice on my part of it also requires that I work with my voice and my way to convey the substance.
Since it is a hangout, you do not do much other than to show up and hear and see what I will show you.
When Do We Meet
It will be about once every two weeks, depending on how many participate as I get in the long term but I will seek wherever possible to keep one in English and one in Danish every 14 days.
I will put the English up Sunday night Danish time. So those I know in the States have the opportunity to participate in the morning.
I know most people in Europe are preparing for their week on Sunday evening as many will probably wait to see the recorded part of the session.
I hope that I can eventually help you see that you do not need to buy expensive shortcuts to create you a website.

Most tools are for free, and I will divide it into small sessions where I show you how to use them. As I said, I do not quite decided how I will advertise. But it becomes both Google + and Facebook. Of course, as I mentioned I also have started in an email series which I had thought would also be an invitation to attend my hangouts
Why Would You Teach About WordPress

I think that many people other than me dream of owning something unique that they have created.
To build a website up and to build a business from the ground up is so valuable that it can help others build on their dream.
What I will talk most about is Internet entrepreneurship that I think that we all together with our unique character and talent can make something like we want it to look.
I know that it is a very long-term plan, and it requires you to learn a lot of new things almost on a daily basis.
But I give myself a chance to spread his message or even better propagate your message.
I have, as I said chosen that will build with an e-mail campaign and a new niche website where will try to demonstrate what it is that I want to write.
I just planned that I will let you have the opportunity both to follow in an email series but also skip on this website.
By course, I can put the video up here.
I have learned that it will be almost impossible to work with all the types of traffic that exist online.
I think personally that the developments as video and podcast media have been in the watershed. It develops fast, and it's a very vibrant media to deal with
Therefore, I have chosen the medium of video as one of the media I would like to deal.
How Creator To Education
Now it's completely new to me to create follow up educational series.
If you know me from the social media, you will also know that I like communication between people.
But it is still a natural progression in my process of this blog.
Many choose to enter is on, and it will also be the easiest for me, but I feel that video and webinar media is the way I build my website.
I do the course to get more contact with the people I associate with online.
It is not intended as a money project rather a way to pass on what I have learned so far.
If I can teach you so, you can learn something new, and I will even be much better to work itself. Being a teacher is the ultimate way to get even to understand the fabric.
Obviously, I can not singlehandedly cover all needs for you. Nor am I able to give you all the skills needed for you to build you an online empire.
But I can tell you some inspiration as you choose your way and create it in your way.
It is certainly no secret where I work and build me up; you can do the same here's how.
Yes, you are allowed to spend a week in there totally free of anything that hearing with a member. Are you not interested in continuing it, you still your website and ten lessons that you can use.
If you want to participate the hangouts, then you need to follow my updates.
I will create a mail that you can get in your inbox so you can follow my movements.
Do you have any experience in the field, I mighty to hear about it below
Please Remember to Share and Like