Many might ask me if I even run an email campaign, here beside my blog.
The answer is no.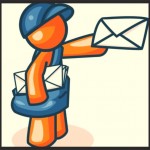 I see no reason to build a list of readers who really only interested in some of the topics I bring up on my blog.
I also have the feeling that if you like my blog, you will make a bookmark on your computer and come back and see what I have written.
I am determined convinced that not everything I write is worth reading.
But on the other hand, I write to get better at writing and creating some debate about the things I write about
Why Use Email Marketing Services. Is It A Part Of Your Online Strategy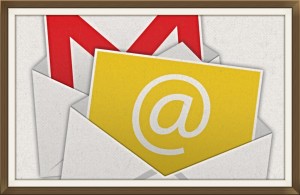 But I can definitely see an advantage to build a list that you are able to market to.
Most afilliate products have some prescribed mail you Can send out to your email list. It definitely can save you lot of time when you send the same mail to your entire list.
My question is simply, Do you create a real trust with your readers by sending them an e-mail that you do not even have written yourself?
But of course, if your list is large enough, you will certainly be able to generate sales.
Writing abort regarding new products. Who fits the niche you are writing about.
It's what they theacht you if you find afilliate products on clickbank.
In their introduction videos advises you to either create a product review on your afilliate website or use the prefabricated emails to send to your list or your friends in social media.
My answer is clearly no, your readers are reading what you write and not what others have written.
Unfortunately I think that most of your mail will slowly ports in the trash by using this solution
Since you no longer stick to your original context.
But you can of course also have an online store where you once in a while get new products, and here it may well certainly be a benefit to your users that you tell what's new in your shop.
I would also say that I prefer to get newsletters in my mailboks from the associations I belong.
When we get so much mail to a leaf quickly drop out along with the other advertisements.
A newsletter on my computer can I save in a folder in my email program
Free Email Autoresponders what is The Best ?
I know there are several email service you can either sign up online or download the software to your computer.
Personally, I'm not so fond of downloading software onto my computer, as it may contain viruses that destroy computer. Especially the free software can be harmful
Email Autoresponders. Which One Do You Preffer?
I have read a little about the two probably most common Aweber and GetResponse.
I know that both of them 2 are relatively expensive to use and you have a limited future to work with.
It gets more expensive the bigger your list is built. Unfortunately, I have also heard of people being thrown out and then lost the entire list they have built up.
You must remember that they act as subscriptions and you are subject to their rules completely.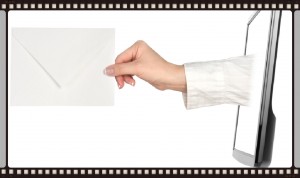 Then there's the software that I have written about and it should work really well. Since it is a wordpress plugin.
It should give you full ownership of your list and you need a way, only to have it working again.
The rest is learning just like any other tools
I also know that you on your Google doc can create a form that you can either create a page, or you can set it up in one of the pages on your blog.
The only difference is that you should even write to each one who gives you his address.
I think personally that it is publicized, and there are far too many such auto mail usually smoke in your spam filter.
I empty my folder with junk without even seeing a single headline in one of the messages contained in the folder.
And if people do not read your blog so you can be sure that they do not bother to get mail from you
If you are working with email marketing could I would like to know what you use and how you use it, otherwise it will just be good if you have time to give a comment on the subject