Many people think it is a science to getting their website to rank better in the organic search.
But in principle, it is not that difficult. The important thing is that you as a writer can entertain and retain your audience.
My thought is little that I will try to create some texts that can get you to act and create your attitude to the topics.
If I want to keep you as a reader, so I also have to touch the item that you have searched for in the quest.
An example might be that you needed a local service.
For example, you had a stopped sink and thought you need me to come out to you as a plumber to fix it.
Here I could on my website give you some free advice that might be enough at first so your water could run again without that I should give you a visit that I would have to.
It would help you, and I would have a good chance that you would come back to me either as a paying customer or also to get some more advice.
Another example is to describe the products online so people can carve out an idea they need it or not.
It does not matter here whether it's products from your shop or whether you promote other people's products from your website.
The more you help and educate your readers better will your site stand concerning your competitors' pages
5 SEO Elements That Make You Blog Rank
1: find the words and phrases that are searched in the organic search, and use them in your title and the first few lines.
2: make sure to write for your readers and your readers. It is they who must ensure that your website hits page one in organic search. Remember it's also the search engines want.
3: be sure to make your text readable, I mean that you should not let it be a big pile of text. Share it up into smaller headlines, cabinet air in your text. Remember it is not a book but the Internet as staying on
4: You also need to use the visual medium. Do n't forget to use appropriate images that fit into the text. We read from left to right, so a good place to put them is either in the middle or far right
5: Eventually when you created more than a page and several articles, so it can be useful to link to relevant pages and articles you made earlier. It can both keep your readers more time but also help them to get all the information they have.
SEO guidelines for Bing and Google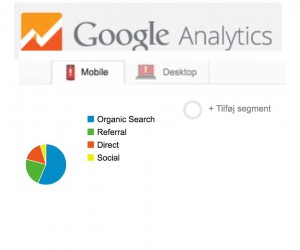 Let me just point out that search engines are not against websites. Their entire existence depends on whether there are websites online.
I know that especially Google in the last 4-5 years time has cleaned a lot out among the websites that are not created value for us as readers.
So many have lost their location and has been kicked far back in the search. The search engines have simply found out about the value created within the niche as they described.
About the issue as they promised in the headlines and pictures. Turn has made it a success for all the pages that are trying to create value for their readers.
The points that I reside up just before is only a fraction of the things that you can do to improve your website's ranking.
If you look at the combined actions you can do so is well over a hundred things you can do to get a better location. So here I have only mentioned the most important.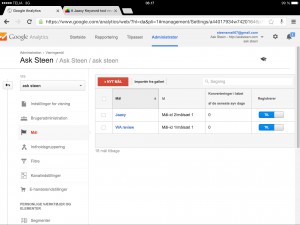 Both search engines have some tools down to the smallest detail can help you to make your website better. Here I talk about analysis tools that can track your traffic, actually down to the smallest detail.
I'm talking about tools that make the talks to your website so they can see each time you create something new. Remsen is wide, and you will find that you can spend several days to analyze what happens on your side.
Of course, it is not paid services as it is a huge advantage for them that you know what you need to work on to make your website better. Remember that search engines were living by providing. They want active sites that with valuable information that they can pass. When you as a writer feel that your hand is strong enough, then it may well be that you will work with some of their paid services.
So the most important education about SEO that you can get from the search engines themselves.
Black Hat SEO Examples Warnings.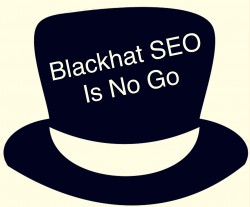 When you build websites and writes, articles may be many temptations and shortcuts that you can follow you. Especially the getting links from other sites.
It's okay if it is of authority sites that link to you. If you have written a relevant article.
It can boost your traffic in a healthy and natural way.
What, in turn, is not in order more is to buy the kind of link to your website landing pages.
Previously, there were a lot of networks where people sold a link to each other to make broad their link out. You could also boost your articles and landing pages by proposing a similar article on various article sites as a way to generate more traffic to your website.
It works very well to begin with but along the way it will damage your context more than it will benefit it.
The readers you will get the road will soon find out that what they have searched not match with what they get to read.
So in the long run, it will hurt you more than it will benefit you.
You can, in turn, share only your context of social media, and it is more than enough. Getting Share and Like the way
So when you improve your pages can rightly get help from your friends in the social media to get your context to rank higher in search engines.
My advice is let be trying to cheat your readers are kidding you also search engines. Both parties take out of it and banishes your context.
When you get readers enough so there will also be a time when there is a significant authority's page linking to you.
Let it happen naturally for when it happens then you know to move up one level in the hierarchy.
SEO Education And Where Can I Find It

As you can understand, with over 100 different measures for what you can do for your website to rank higher in the search engines, so it is almost impossible to do them all. I have tried to describe them myself using the most.
The main reason I use an education platform is that I have in a step by step approach to building my websites up.
It's some things you can prepare yourself by using search engines lessons.
I have tried it, but it sadly lacks to be organized so I could create me an overview of what has to step by step.
I also have a need for having a host to my pages. Both the local but also this side as you read this.
I will not enumerate them here what you can learn. You can read here.
But I would say to you along the way learn both to organize and could eventually create you a website where you can put the work in to be to create you a successful website.
Do you have an idea of ​​what it takes to create a sound basis on the net so please give me a comment below to the field below?
Remember to share and like in your social networks