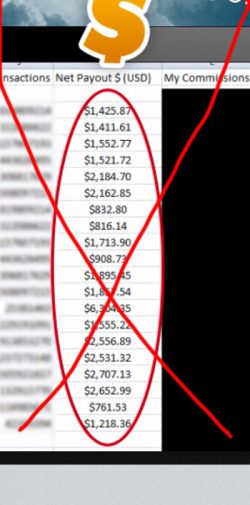 Is it tough to make people believe that even your system can generate a lot of money online?
No, Unfortunately not.
It's incredibly easy to create images that you can use to convince your readers to sit on a gold mine that you would like to share with them.
You can do it very quickly I did in under half an hour.
Yes, you heard right in less than half an hour.
It's not something I recommend you start doing.
I want to find those kinds of pages and give them a hard ride.
You probably think how you can get something out of that stone?
But believe me, I'll both warn you. But I also get a nice amount of organic traffic for this site.
In the past, I did not care if you bought it or not. Now I'm free to sell you kind of programs.
But that's because I think it will hurt my reputation in the long run.
If I make money, and you were buying the cat in the bag.
So, show you an excellent way to work online.
You certainly want to know how to do it
Very simple finds an online HTML editor. Yes, here you can edit both the front and the back.
I only did it solely but with very high efficiency.
Unfortunately, it could not come from my iPad, so it became the computer.
But ok you open a new page in the editor and find the affiliate network or the bank's website from which you will show that you earn a lot of money.
I did it from my ClickBank account. Now do not misunderstand me. I do not promote products from that place.
So I do not earn anything in there either.
But as you see in the video, I edit directly on the front page.
Yes, I can edit the amounts that have.
So instead of it looks like it does, I can add some numbers, so it seems like I'm getting money from that account.
Then I just take a screen as proof of earning a lot of money.
That image can I then edit and give it a little text and an arrow that explains and shows that I'm making money.
Very simple not.
If I wanted to build such a landing page
I could use the same technique as in the video to show earnings.
I could talk to some friends and make them act the actor in my sales video.
Yes, it's consulted several times.
They also provide a picture of themselves that I can use on the page.
Yes, I need some references. From those Who tells how much they have earned in record time.
I could rent a muscle car for an hour.
Run a little bit and tell how much I've earned in another video.
I can also just pick up some pictures of beautiful houses and expensive cars.
I could also produce a powerpoint video where I also show you a lot of money and tell how amazing my shortcut to the sweet life is.
A classic is that of course, I have to insert a watch on the page.
One that tells you how much time you have before I double the price.
Fine, you have now bought my software or my training.
You will, of course, come to a member page where you can download the fabulous product.
As a rule, there is a member area here.
Not that I want you to communicate with the other members.
It just seems like it's an option.
But no, I will market you with all possible sales.
If I'm lucky, you'll buy a lot more before you find that you could get it at a different price elsewhere.
Is it legal? Or what
Because the tools are available to us all, it really must also be legal.
It's a picture you own if you put it on your website. But if it's a durable way to build their business up in the long run.
Then it is, unfortunately.
There are many people online every day, and there is always a new rope to invest.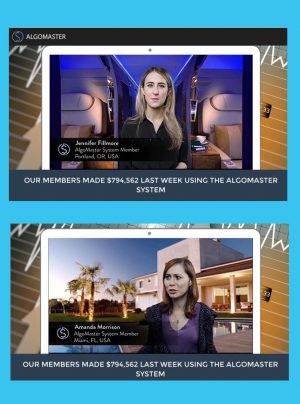 So, many of the people who make this kind of campaign cause them to raise people in the trap.
Well, you get the software, and you probably get a little training for your money.
But my experience is that most times you get only a small piece of the package.
The reason they do it is that they can continue to sell small bits to you
How do I avoid buying me poorly on such pages
First of all, I wonder if I need the feature.
Can do it in another way.
One thing is for sure I buy very rarely courses.
For the simple reason, I have all the information available that I need. If I can not find it there, I still have google and youtube where I can learn the rest
But of course, there may be plugins, keyword tools or a video tool that I can benefit.
One thing is for sure I do not give credit card information away before I have been allowed to test if the tool works. Yes, there should be an accessible version or a trial period.
Can see what I can get from it.
There may be online training and membership sites.
Good enough I have a favorite forum where I am on a daily basis.
If I do not get any information, other than how much money I can earn at a given purchase.
The sales video is only created to make me buy the product.
Is not there any intro for the program itself, it's a waste of time. Yes, your time is much more valuable than your money.
Who creates this kind of trick?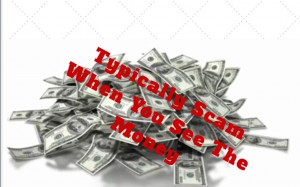 My experience says many different types of online platforms use them.
Here I am thinking specifically about network marketing business. And other forms of pyramids.
Yes, I've met it often when people have offered me to join in money pyramids.
I have and will continue to write about those I meet. Often use the trick to show a lot of money.
There may also be alternative programs that make for example some of the alternative plans I've met.
They use all the methods I've described here.
Yes, money, cars, houses and beautiful ladies.
They also use the word for free to get you to download the free software.
Who can earn money for you?
Here they would like you to invest money in stock trading online.
Of course, the software only works right at the start.
For the website owner and the affiliate promoting it, it's about getting you to invest.
The different shares. Then they earn money, and the trader makes their money.
On the other hand, you get a lot of points out of it.
Yes, the more you invest, the more points you will get.
But unfortunately, they usually cannot be exchanged for redeemed money.
Yes, of course, there are also other affiliate programs. Here I am thinking specifically of earning money or wellness niches.
In some cases, they do it in a slightly more sober way.
But still, it's the same fine as I've shown you in my short video.
Why I think it's cheating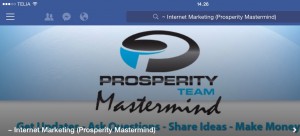 Those who create this kind of use it as an incentive, a form of emotional porn.
They were catching you in a dream for a quick profit.
When you are in that state, you are very willing to buy.
You may well know that it will never happen that you earn a lot of money from one day to another.
But although we know better, we are unfortunately going to follow a long way off the road.
I did it myself when Empower Network existed.
I bought that overcooked via a network that I had little confidence.
I was long to realize that I cheated thoroughly. I promoted the top of the page to everyone I could find online and offline.
I still thought about it even if they were thrown out of Facebook.
So I know the mechanisms that made me participate.
Yes, I never earned a fraction of what I invested in it.
It was so bright built that you should own it to sell it.
If you purchased the full package, you could spend over $ 15,000. Unfortunately, this is not a unique program.
There are many other courses where lake sales are at the center. It is challenging to mention all the bad ones but to mention the good ones.
Is there an option, yes it is there.

I know that over ninety percent of all the training and networking sites you encounter online are scam pages.
If I say, I've found one of the most effective education platforms online.
Yes, there are soon over one million members.
The platform evolves as time goes.
Sometimes it's several steps ahead.
Here you get two subdomains for free.
They can in the same way as any other website.
Yes, it's yours as long as you want them.
Here are also ten lessons in how to build the pages.
This information, you can pay a lot of money for elsewhere.
When I was at Empower Network, it cost one of a kind $ 25 a month.
Retained here I could also buy lessons at $ 100 a month.
An education based solely on selling Empower.
No, what I want to give you is two pages and instruction on how to set them up. Up to 10 lessons.
And no, I do not want to see your credit card at all.
As I wrote a little further up, it's about being allowed to try first to find out if you want to work with it.
What you can learn is not a shortcut.
But on the other hand, it is a course of how to build an online business. It requires a lot of perseverance.
Therefore, it's crucial for me to test before you dedicate yourself.
Because when you start building your pages, you have bought them.
Yes, it is my responsibility that you get answers to the questions you have on the way.
My biggest wish is to be the person you can thank for showing you the way to your success
So, therefore, before you buy something to test it.
And get some answers to some of the questions that will always look forward to the first week's time.
Read where I've spent the last four years training online
I'm a little curious.
Have you ever fallen for the trick of money on a website?
If you are?
When did you discover that it was not worth the money?
If not, how did you navigate to a real solution on the first try?
Give your attitude in the field below
Just remember to press one of the social buttons.