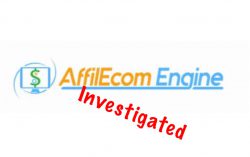 A new super theme or just the same story we have listened to many times before.
Read my review here.
My AFFILIEcom Engine Review
Name: AFFILIEcom Engine
Website: https://mjm.convertri.com/affilecomenginesales
Price: 22 $
Owners: Mike Mckay and Igor Burban
Overall Google Rank: 0 out of 10
AFFILIEcom Engine, Product Overview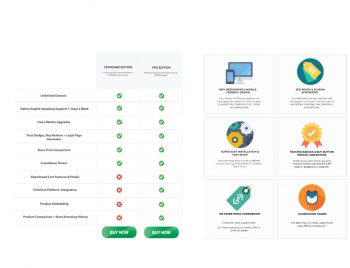 Another software that may make it a little easier to work with WordPress on some points.
Yes, you can collect affiliate links from the major networks such as Amazon and eBay.
You just have to install it on your WordPress website along with woocommerce.
Yes, you're right, we're talking here about a theme that also contains a plugin that you need to enable.
From here, just insert a search term.
The software helps you find the best converting product within the product frame that fits.
Now you can take other products that are similar and place them, so it allows followers to buy matching or accessory.
That's what your niche works.
The Good & the Bad
The Good:
It's effortless to build a sales page with products similar to a Pro webshop.
You can get a little more natural by creating your research.
They are right here is a vast potential market that only grows from year to year.
I like the simple and clear design on this theme.
The Bad:
Here is nothing new. There are many other plugins that I have found and described that precisely the same.
There is no real shortcut to a massive income online.
It is not a keyword tool, even if it.
Who is AFFILIEcom Engine For?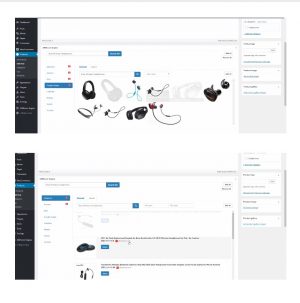 The good thing about wp is that there are a lot of different developers that create many themes and plugins.
Here we have one more of the kind.
Then you work daily with WordPress, so you can, to a great extent, enjoy the buttons.
The way you can find products to promote through the keyword tool associated with the plugin itself is excellent.
If you are developing and helping to get websites easy to work with woocommerce which is the usual plugin you use to create a webshop like a website.
Now it is also a tool that via JVzoo.
It is also those who are intermediaries on the transactions between the provider and the user of it.
It also allows you to earn it if you have your affiliate website. Not that it's the significant advantage to promote it.
But it can help you create sales to some more relevant software.
AFFILIEcom Engine Tools & Training
When you hit the member area, you will get a series of intro videos.
Since I have not met this team before, I'm very sure they use one of WordPress many member plugins to create a member area.
For example, it might be insta member that I have written about earlier.
But yes you get a series of training videos, and you will also get access to the founders here at the start.
It is very normal.
But in the long run, it's once again a question of money.
Yes, they serve at once.
My experience is that in a while it becomes directly uninteresting for the provider. Except follow up with more products.
AFFILIEcom Engine Support
As described above, you have easy access to the providers at the start.
They would like to make you feel welcome.
Want you to get a good understanding of how to make the most of it. Assay on the sales side, they have a support chat.
AFFILIEcom Engine Price
Under $ 20 for a plugin is not a fortune. It's once you have to pay.
I have not encountered any complaints about unrestricted resale.
It will come.
Not in the first move but quite slowly along the way.
My Final Opinion of AFFILIEcom Engine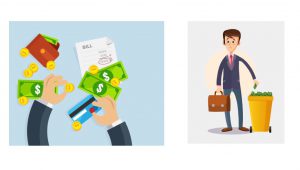 I do not think much about installing a plugin.
For then be able to generate an income online.
That's not the case.
You have to create authority before you can see yourself making money.
Yes, you must convince people to buy from you.
Yes, you may want to put a few pages together with let's say Amazon products.
You can very quickly choose some similar and put them down as a form of the banner on the page.
It may also be that it works very well with woocommerce which is a plugin that makes it look like a real shop.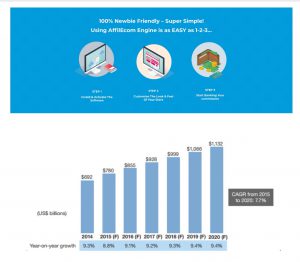 Although it is products that convert well, you are not original if you follow the plan that the provider tries to sell it on.
In many cases, it may be the bone of the bone with this kind of software.
People think that their articles will convert just because they find some good products that are popular.
At Amazon and the other major webshop, there are ratings on almost all products.
If you think so then just use them on your side, then you're wrong. It's been many years since Google found a way to see the duplicate context.
Yes, even if you use a spinner that I have written about more than once, it will still be a copy.
It will not.
The search engines sort it in the search.
Keywords are one thing, but they should also be relevant in a month. Yes, it changes what people are looking for each month.
So a keyword tool is one that needs updating regularly.
There is a lot of work behind it. Do you think this is happening here and for the price?
Ok, Steen cannot at all.
Yes, certainly.
Do you like woocommerce and the theme? Then you have something to work.
Something else I think is excellent is that you can find products directly. It can look like a real webshop.
But you still have to do all the work with an affiliate blog.
You will not convert unless you do a good job, with your texts.
If you do not have the necessary knowledge of your audience, you will be taken quickly to be spam.
But do you know what?
I have the solution for you.
And no, I do not want to see your money.
I would like to give you my support.
It's not free, what I want is your commitment.
Yes, your time is expensive bought,
That's just what it takes.
Whether it's online or offline, the only way you can earn money is to create a real business.
Of course, you can do scams.
But it's only a short period when you generate money.
No, it's about helping your target audience.
Find it and become the expert to which they.
Therefore there is the education.
You need to create a base, yes a window to the outside world.
A window and an entrance section that people want to get off to learn from you and to spend their money.
I will give you a taste of what is needed.
You will get a website and teaching.
Something you can pay expensive to elsewhere on the web. That's yours. Read here where and how.
AFFILIEcom Engine at a Glance …
Overall Scam Rank: 70 out of 100
VERDICT: LEGIT / NOT LEGIT
If I say, it's not an impressive plugin.
Then it is still useful for those who like this theme.
I just think that when I look at it, too much happens to those who visit it.
I know some people like that they meet a lot of alternatives.
Most of us, unfortunately, tend to fall for the thought of quickly earned money.
That's why looking is a big market for it.
There will still be a massive market for it.
Your theme that fits with woocommerce is nothing extraordinary. Nor do you mix it with an automation function.
But ok, it's like I've previously described ok if you want to use it as a theme with a lot of blink and speed on your side.
Like all other themes, you can use it to build your context. The only thing easier is finding relevant products that belong to your niche.
What Theme do you use?
Are you new online and have questions just throw them down below.
PS just remember to share on your network. Yes, give one of the buttons on a press.