I have just written a book in my language, and it has been a relief to create a context that only fills the 1000 words that an article should contain.
But basically, I found out that a book should up the same way you build an article. Yes, in fewer bites.
Unfortunately, not every day you are filled with inspiration to write so why mean
I think the first step you need to take is to make a schedule.
For how much you should write on the book every day.
I set the clock for 20 minutes a day.
I set a deadline four months ahead.
Unfortunately, when the four months had passed, I had used energy on a lot of other things than just writing my book.
So my advice here is that you find out how much you want to work with it every day and stick to the plan 20 minutes not so much.
But when I also had two websites and my everyday life as single parents.
While I feel I should also have time to take on a full-time job
Then the plan became a bit ambitious.
Resulted in a few months' delay on the final version.
I also had to learn how to put it on a website.
When yes, it should also work as a pdf file, so it's locked regardless of which device it is.
I am now looking at the finished result and the fact that I have created a book.
With an apparent desire to write one more.
Ok, what's so a good order?
I created the table of contents as the first one
Yes, your table of contents is your guide.
I want to go to the next book at any time, if it's going to be an instruction book as my first book, create the headline of the chapters as the first.
I think I'll do the same when I'll even write a novel or tell my story as single parents.
The table of contents comes in addition to dividing it into smaller bites.
To act as your keyword keywords.
A registry that you can always edit it.
At first, I had forgotten to add some chapters but straightforward today where we have text processing online just to go in and add the missing text.
Relevant subtitle text.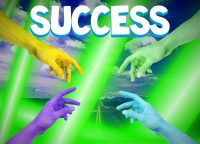 I have not only a single heading for each chapter.
No, I found out that when you write a book, there are more headlines in the text itself.
I do not think I will plan them in the next book.
But in the template I create, I want to make room for some subheadings in each chapter.
How we write each one is very individual.
It is our work rhythm too.
Together, it is also very individual how we structure and work with the context.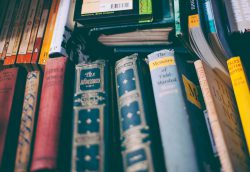 For it's just a lot easier if I can split it into much smaller bites.
I think it's easier to create a 100-word section rather than 500 words.
The more headlines you have created, the more options to close the context in each small section.
The good thing is that you can keep adding small subdivisions.
The only downside here is that you have to keep a close eye on where and when you repeat yourself.
I use almost online tools only
Here I think I'm a big fan of the tools Google gives me.
I'm happy to use the google doc to write all my texts.
Yes, I have the opportunity to have the same document on all my devices. You can also choose another solution.
Still with online tools. But I see just so many excellent opportunities in the doc that I do not need any more complicated word processing programs to write my texts.
It also means when I work with my texts and have arranged them after I add some text.
For example, being out and getting an idea can add it to my smartphone.
Yes, just write a little idea that I can work on when I get to a device where I can write better.
I write most of my texts on my iPad mini and have used it for the last couple of years for that purpose.
All I have to do is use my computer to edit the book.
And get it converted to pdf.
There I use Open Office as good enough is a software to be downloaded.
But still free to own.
I can continue how happy I am for doc in infinity.
But you have to go inside and check it out. H
I have never needed all the things you can with a purchased office package.
Will there be pictures? Where and how many.
When I upload images, I use my iPad.
I'm not a Pro photographer, and I'm delighted with the quality I get with that device.
Now it's not safe for you to have pictures in your book.
But I know that almost everything I read online.
Is a little more interesting when an image supports it.
I do not say that it is all subjects that are good to support with images.
There are undoubtedly many books that do not have photos at all.
But okay, I'm using my iPad to both take pictures of the surroundings.
But also to take screenshots.
The book I have just written is more vivid and gives a better understanding of the subject when there are pictures and video to support the actual text.
It is different from book to book.
Here I also think of online books.
You must of course also have made a cover for your book.
But it's effortless and does not cost anything either.
All you need is three pictures.
One of the front pages
One of the backs
And of course, the back side
Can books be written to all niches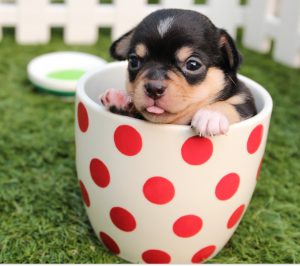 The answer is apparently yes.
I wish there were more who wanted to jump into it.
Share their experiences in an ebook that can make so that they can see also when there is no internet.
However, on a website, you depend on the connection to the network.
When looking for one or have found your niche, it's also an excellent place to build a book.
In the same way as creating a website, your niche must be very narrow.
There are very few of us who can write a book that addresses the whole world.
Manage to take your category and find a niche in it.
Write a book.
When you feel you're ready to have a project that in many ways reminds you of building a context for a website.
But which nevertheless does not work the same way.
We got websites on the web.
It was significantly more normal for people to have written a book online.
They could give away or sell.
A book can in much the same way as a website.
Many of the items that a good book has are also to on a website.
Want to have texts online?
Then it's a website you will learn to build.
Together, as you write a book, it's.
You are happy about the subject you should touch.
The reason I would recommend that you learn to build a page first is to get yourself done mentally to write a book is real.
I would like to show you how and how to learn to create online texts that are also found and read.
Yes, read here where I've spent some years building me and this page up.
The book has just been my step forward.
What did I get out of it?
If you have a great deal on this page, you will also see that I have spent a lot of energy creating short articles that I have been able to publish on a regular basis.
I've been good at while I've created my book is that I've felt I've been able to give myself much better time to work with and think about the context.
To be chapters at a time.

Or just skip a chapter to return to it when the right spirit is for me to write it.
Indeed, something that makes me feel like I've been able to keep up with something and keep on adjusting.
The hardest thing was to get started.
However, it is a great satisfaction to know that I have published my book.
Want to create an online fire for your book?
Then you can afford it.
I'd rather than guide you through the jungle it feels like you get in when you start building yourself.
Yes, you can earn it, but it must never be your primary motive.
Find a target audience that you can help on by showing them the way online.
There is a lot to learn and what I want to show you is a network where everyone including myself is there to see you succeed.
Do you have questions about how I've made my book and how to write the next one, throw it down?
PS just remember to share on your social media.
Just press one of the buttons on the article.