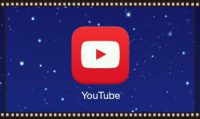 For me, my video marketing strategy very pronounced, it is based only to help support those of my articles which need that I'm doing a video.
I use as you know only videos that I have produced.
First, I thought it's a great feeling to be able to make the video as often fits my lyrics.
If you've read some of my other articles, you know that I'm euphoric to use and work with WordPress.
Video media is one of the most sought media online
I make both videos in Danish and English.
I am good enough only just started writing in Danish. But it becomes more of a video and hang outside than my English side. Here is written a little context, but it becomes more videos page itself is going to be. In this way, I hope that the audience will act more socially.
My great ambition is to create a Danish help network for small traders which I think should have a chance to build a good website without having to cost them a fortune
I also decided that my work at the Danish needs to be more social. How I will use a Facebook group to connect with people.
It must also be a basis which will hopefully contribute to that more openness here about how easy it is to create a WordPress website
The reason I would like to have a website in English is that I can reach out to a wider audience.
I  write in English. On this site as are the videos that I use here also with me in English.
All the online tools you need to build a website is easier to find in English here am I talking keyword tools, host but also where I can buy a name to my pages.
Like making video I can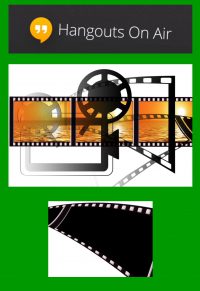 I'm doing some video where I share my screen with you.
Here, there are several different methods which are reasonably easy to work with also power point is one of them.
I have found out that you use powerpoint combined with what you show on the screen. So you have a superb chance that your viewers also understand the substance.
Yes, I use software which is really cheap and also has a free version.
But it gives me an excellent opportunity to create another form of context than just the written text.
I try to create videos containing the information that I have obtained through my network. "The most I will probably share my screen with you because that's the way I feel that I can best impart information and knowledge.
Some here also make their video context in much the same way as I do. Other entry even in front of the camera
As I said, my goal is to create a mail series where I show you how simple it is to build your website.
I have already jumped the gun a bit and you can go in and look at my channel for here is some information from inside you can use for anything.
Here you will also easily be able to get previous videos reissued if you did not get it all the first time
How about joining hangouts?
You ask enough what I get out of making video itself; it is not really because that so far has yielded tangible results regarding how many I do and have done.
But the funny thing is that when you're talking about videos, so you never know which one.
One of the videos that I have made which I think is both messy and without a great thread will continue to.
Whereas I have created some other which is much more coherent and shorter standing completely still there is no one wants to see them.
You never know when you might make a which will also be seen over a longer period.
The beauty of youtube is that you too can track your traffic down to the smallest detail like you can with Google with your articles. "
I leave them as you can see on youtube, and I use it also as the host of them. It may well be that I will buy a place of my videos, but so far Youtube and Vimeo the most prominent places to recharge my videos.
You see videos of other social media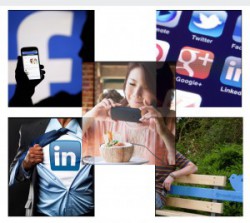 You must remember that it is also a social medium where we can just connect with the videos.
In addition to that, I feel splendid that we can share so many different kinds of video, and there is a chance to find out which video best performers.
Personally, the actual process of creating video and link it with what I write is the fun
Similarly, it is also an integral part of your Google+ account then when you make the video they are automatically shared on Google +.
Besides I have fun, then I also tested my limits a little. I am well aware that it takes many videos and hang out before I master the medium.
Now it is not that I build all my articles up on video.
I would try to stick to those that have relevance to my articles.
Now it's not just for fun I will make a video. Although I find it challenging and fun at the same time
As you may know, I'm building a mail series to help you get started with WordPress in a very inexpensive way.
But it is still on the drawing board.
I have not thought about how many mail must be in my first course. But I've thought that it must be a week-long course with seven letter.
Some write a book and then direct their readers to either a blog update or a newsletter.
I will direct you on to my hangout and possibly blog updates that are relevant to the topic as a video series deals
If you then take the program, I will direct you on so you can quickly get started with building a website.
Here you can select the topic and do what you feel is needed to create an excellent blog.
The building wrote context in which you read here and to create a script for a video is not very far apart.
Video also tells a story
A text can tell a story, and the same can be a video.
That's why I believe that the two elements are closely related.
As you know, so I create this site on mobile, and there's not been a good app even that can be used to work on mobile devices.
When it comes, I will be delighted to be the first to stop completely to using my PC.
It is probably the main reason that I will not be fully able to complete all my articles with a video, even if it is an objective for me to make a short video to all my articles.
If you landed here, it is because you are interested in how you can combine a website with videos.
Just a few of my thoughts on what I will continue to work with and how I want to expand my skills and hopefully help you to grow yours. But everything you do online is rooted in having a website with texts and images that you think should be there on your site.
It does not build itself so you can get started by reading "how you get along with some lessons that can help you get started with making your online leanings.
You may write to me below if you want to know more about how I make my videos or create my pages "
Remember to share and like in your favorite social network