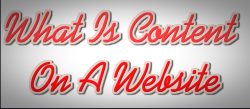 Let us talk about how I Create Context on my website.
Or how can I create the context for my niche site?
Let me briefly outline the what a niche website in the whole, and how quickly you can create a private person.
It need not be a major fire that creates a new niche.
If you feel that you know something about a topic, then you have your niche here.
That it comes then is to build a website that starts with a full graphic topic.
Let me give an example, you ride horses and have some experience with different equipment. It is a little too large, to begin.
Let's think a bit more narrow, how about riding for girls as are beginners and have some weight.
That it comes is to help the audience with information about what is good to use what they need to think about before they start up on the horse.
Do you see the idea there are many unexplored niches?
It carves out a niche is simply to become an expert in front of a very narrow audience.
It can be done online by building a website,
For many of us, it is the process itself that was difficult to get started.
For example, I was euphoric to work with texts and video.
It's obviously something that can be combined, and that's something I've spent time and energy to make.
But to make good videos as required from time to time also there is a plan with what for a video.
Here it is often good to have a manuscript of what the video will cover.
I occasionally use a bit powerpoint to fill in some of the videos. It can help to give my viewers a better understanding of the subject.
Ok, it was not really what was my thoughts with this article.
I just want to point out that context is not necessarily the text written.
It may well be a video or audio file.
But to create texts then I think that it is important that you learn how to write with your voice.
Writing with his voice is not as difficult as most of us believe that it is.
A good technique is to say it out loud what you want to write.
Once you've practiced a bit, you soon find out that the context comes almost by itself.
Yes, it is a matter of practice because the more you write, the easier you also get to write more.
You learn to share your thoughts and ideas on the text before you start to create a video or a podcast.
So basically it is no harder than having a conversation with a friend. The important thing is that you write or narrating your message.
Yes, if you use Google doc to work with so you can record your texts and then edit them to suit what you mean.
I do not use even the technique, but I know several who are very successful in using it.
How do I get ideas for video and articles?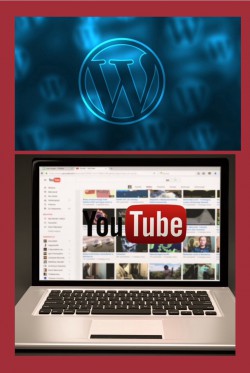 Let me start with where my thoughts for the video come.
Some of my articles, I think itself is excellent to use as a basis to create a video.
Given that I have already created the text, so I also have an idea for a video.
As you know, I write some reviews of online products.
I could in principle make it a video review instead of just making it as an article.
But in most cases, I think it will be a little outside content if I just advanced how I examine a given product.
Therefore, I'd rather settle for creating a video about the issues where I feel that I can show you who read my posts something more valuable.
Many of my ideas come from social media where many works with the niche that I want to describe in my articles.
For example, I've often been asked in the chat box if I want to participate in any business.
Here I used the topic as outlet covers to create my thoughts on what it contains.
It usually starts always with a company name.
Fine here I saw a beginning of my research about it.
I usually get a video from there.
It usually gives a good idea of what it is he will sell or recruit me.
Now I have some information that I can cross-check in the organic search.
Yes here, I can both read articles or engage in various forums to see what people writes about the idea.
It gives me a much greater knowledge of the proposal than I just got in the chat box. Now I am not saying that that using the chat box to communicate with is wrong in any way whatsoever.
But let be only to use it to communicate your message or use it to raise money together. It is magnificent to start a private conversation or to help if, for example, you know anything about the subject.
My point here is not that it is wrong to chat, but it must be constructive.
And it may pose used to learn to write.
Ok, I've talked a bit about a few of the ways I get inspiration for my articles.
I write a review, I have created a template where I ask a few questions and even generate a response.
I write an article like the one I use some different ways to find keywords or words and phrases. Being searched for in the organic search.
I have several research right keyword tools.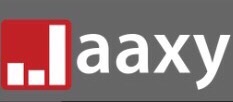 I write in English, so I use a paid tool.
As I can use to find words and phrases that Google provides by just searching on the name and then write a new letter.
They give me more opportunities at every word that I seek.
The technically called alphabet soup technique.
The method offers many words as you can benefit from using in your articles or videos.

What it also does is that it gives you inspiration and a lot of words you can write.
This technique I use with Google planner if I write in Danish.
Yes, Google planner is designed to create paid campaigns, but it is also good to look at the competition posed by the different phrases.
When I write in English, I use as said a paid tool here I have all my information in one place and it makes it much more manageable and time-saving to use the tool.
Here I can also easily organize my words than I can by just using soup technique.
I have previously described this tool, so I will not go into the details of it.
But you can read my mind around this.
As you can see you can get words and inspiration to tons of articles if you use soup technique.
A single sentence can of course in principle create a basis for a whole article.
But it can often come to seem completely overwhelming to get started with the writing process.
So what I do as the first is to share my up into smaller sections. So instead of having to write 500 words in a row, then I can just write 100th
And the chain body of the article along the way.
Yes if you are not as skilled as even 100 words be a long section.
But once you've gotten written the first lines, then I am sure you will feel it start to slip almost all by itself.
How do you get readers to interact with you on your articles?
You write to get readers to your articles.
You may also have a purpose that you will guide them towards.
It may be a different article or video that you want your readers to see.
I will not go into depth on it.
But you can read a little more about how you direct your readers around on your side here.
It gives them a better experience of being on your side.

Readers like you ask them about both their opinion but also to you as the webmaster show them what you want them to see.
You want to build a side around your interest. I am more than willing to help you get started.
You can test the society that I am showing you here for a week, free of charge. You can keep your new page without any payment.
If you want to know more then, you are more than welcome to write to me downstairs.
Please Remember to Share and Like with your social network