Did you know that there is a difference between affiliate marketing and network marketing? I see at least several differences.
Ok, both contain a product frame, but when you think of network marketing, do you say not a reliable product frame?
I do it.
Means that you are already locked in a niche with the product frame as network marketing company has chosen that they work. So even before you have started, you are locked into the niche the company has set for
Another big difference is that most of their products will cost more than they are worth.
You think well, why?
Well if you're building a team to be selling the same products you will have to make the product more expensive frame for that you also have the opportunity to serve on the products.
Here are many different compensation plans to finance that there are several stages to earn on a sale.
Also, why you need to pay to be a part of the business. So those who recruited you can continue to earn their commission.
When we talk about affiliate marketing, then there are several factors which I think makes it more simple and efficient to work.
First, you should never pay to promote a product. You can work with almost all types of products it is info product or purely physical can get out of one.
But in short you find a topic that interest you.
But in several cases, I have experienced that you must be authorized to work with a product.
Some affiliate networks do not just want to you promote a product if your website, for example, is relevant to the product as you go by
Here it is important that you find something that interest you, then affiliate marketing is done mostly online, it takes a long time and requires a lot of energy to get built himself up as an authority online.
So the main difference is that you should not recruit anyone you should only help them make a decision about a possible purchase of the item you are describing.
You get a percentage of sales. Easy not
how to start with affiliate marketing

Usually, it starts with that you get an idea of how you work with your own business.
Here it was that I fell into the trap and began working with network marketing. "
In fact, it is very easy to enter.
I searched a bit online and a few days had already given me a presentation and invited me to a meeting.
I had not planned to go into MLM at the time I was just a little curious. But I had not heard of the affiliate at the time, I jumped in with both feet and started to call around in my whole network.
It cost a bit of the confidence that I had built up from my former company.
But I never found out neither bonuses and compensation plan which I considered to be very complicated.
I was also recruited a few new in my line, but I never really felt any payment for it.
I must admit that I did not think it is particularly useful to have to recruit to have my own business to generate some income.
I would not say that it is much easier to make money in affiliate marketing than it is with network marketing but a big difference is just that you will own your business.
You also do not pay to participate in the pyramid, and you can sell the products at a more efficient price.
You are the only extra stages from product seller to the buyer. The network communicates just the link you need
Right, you need to build it up from scratch yourself and here's a much longer learning curve than there are with a network marketing business.
Here you usually get a website as part of the package.
But you are still very much locked by the guidelines as network marketing business has defined. In some ways reminds this part a little bit about the affiliate link to promote. You get only a percentage of sales. In some places almost as much as 50%.
Ok, how to get started with affiliate marketing.
First of all, I would build a plan on what it is I need to concern myself. Here I think that you should think about creating a business plan. "
Here I will also define the time I spend on my every day on my new business. Simply get it put into the scheme immediately. I use Google calendar which gives me reminders every day
I also want to ask words to how I see my business about a month, one year and five years into the future. I will make me a target for what my earnings to be at each milestone.
The 3-time frames, I write down and always have them on me so I can take them forward as a reminder of what I should have reached.
One of the reasons that most of us do not succeed with our business is that we have too weak an objective, no ambition no earnings.
Then I will only schedule every day for the rest of my life with the things I have to do to make every day; the ones  need to achieve in a week and finally, the ones I should have reached in
during a month.
Another reason is that we never get started with creating a business.
I have met many people with big plans, but when we have with creating a plan, then they come simply not on.
Some work a few weeks with it and become frustrated that they do not get the result that they wanted.
My advice is to get started and have a plan for your work.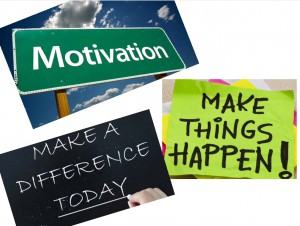 If you, as I said has reached the point where you feel that can not do without an online business, then can do it in two ways the first is that you can learn everything from scratch.
It's going well enough to take a long time, and you will get stuck many times and meet a myriad of frustrations.
But it is possible Google has all the tools you need. Remember they want us to make websites for that is what they feed on.
Has to google nothing to set up in the organic search then they have not a business
When yes I have shown forgot to mention that if you want to create a business here in the 21st century, so it is somewhat important that you build a base online.
A website is necessary.
Without it, you have no base or a place online where people can find you and see what you have to offer.
You have probably met a lot of individuals and companies in the social media "like trying to sell products directly from an online business.
But seen in general it is of course also a site it comes from, yes, even a network marketing company has a website.
The difference is that here you learn to use the website to promote your business with, it can be a presentation for your friends.
Some even include some samples they give away to promote their business or product.
However, with affiliate marketing that you build your website. Should I? I can not code a website; I'll never finish.
But several systems can publish your context.
I can give you a page for free that you can put in the air in under 3 minutes.
Of course, it is just a blank page; you have to build it up and look at it as a long-term plan.
Where you can get help from Google if you want to do it all from scratch yourself.
Then becomes a long haul when you do not have someone to help you when you feel that it's hard to build.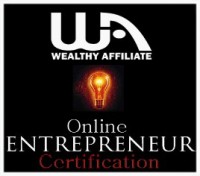 But what I do use is an online community where I get a step by step instruction to make on my pages.
I have several hundred hours which is organized in the same way as it is when you are in school.
First, you reading and watching a video, then do the things that you learn here, and checked that you have done so while several other students have reached the same point that you can engage.
Means that you have a question, or there is something you do not fully understand, here help available, more or less immediately.
Yes, we all support each other here.
In addition to that, I have also my website hosted here.
Will anything wrong or I destroy something then there is a support line each time have solved my problem immediately?
Now it is not only the courses that you can follow, many members doing workouts that you just can use to develop your skills.
Everything is organized into categories and here, as I said many ways to find just what you need to be able to build your affiliate business.
Now I write about affiliate marketing in this article, but what you learn here can advantageously be used if you must, for example, build a website for a local merchant.
Let's talk about what affiliate marketing is.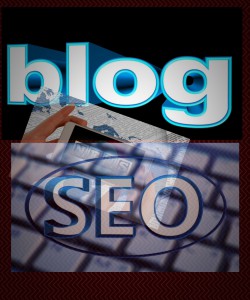 I've talked about what I think you should do to get started.
For the very first thing, you must have defined your niche.
What is a niche?
In short, it can be any topic you like to.
It need not be a physical product you're writing.
It may well be an info product, and there are many build their blog up about books they have read.
To define a niche is to cut it down to such a narrow audience as possible.
But overall, here are many possibilities for creating information about almost everything.
Some of the most shared and visited topics on the web, for example, yoga that is a lot.
With all other think, it is very broad but when there is a search on it so you can also very easily make it accurate and cut it down so that only a tiny part of what you write.
To keep the little health then you could also talk about vitamins which are also a large and searched topic online.
Here you will in the long term be able to find an actual physical product framework to promote.
What about video games which are probably one of the most popular searches. If you are passionate about video games here are also endless opportunities to write about games.
Just a narrow selection of the topics you can build your website around.
The most important are that you find something you're interested in, you get namely to work with it for a very long time before it can give you a bonus.
Want to know more about how you can get started and get it organized in the right way, and are you tired of having to pay for programs that do not keep their promises.
Test it here today.
Get your free website and the ten lessons, use the week to make up for burning to build yourself up to earn the affiliate link.
I'm waiting for you on the other side.
You can also write to me here 
Do you have any questions or comments, please write to me in the field below
Please Remember to Share and Like