Most of us are dependent on the board we have saved up for once we have finished the work market.

Here in Denmark there are researching ways to save up for retirement on we have some boxes that we as employees pay for through our pay.
Our employers are forced to pay a certain part through the taxes we pay to the state.
We also have something called pre-retirement which we can choose to pay for each month.
My fear here is that I do not have control over the money and that I have no way of knowing how much is in fact back when I reach a certain age.
For how much money is actually worth when I reach the age where I do not have to work more. Or can not work anymore.
So my question to you is what is your pension plan?
Have you thought about how it will afford that you can retire from your job?
Or are you going to work and earn money to others until you are no longer here
I do not believe there is advice to the society in which I live can afford to give my generation the age that we are working towards.
We can work hard an entire adult life and then not have saved up enough for us to live and have a decent old age.
When we as employees have lived a life where our budget only has cared for us to pay food and bills after a month.
How have we been able to put it aside as required for us to enjoy life when we reach a certain age.
I know many who do not think that thought while they are healthy and fresh enough to collect money together.
Are you one of those who also think only of the present moment and live month by month through your paycheck?
Have you had the chance to save up to enjoy your retirement ?
Most of us would say no to that question.
I have not gotten done it and many of my fellow man instead has accumulated a debt together rather than an asset.
One of the things that I think is very remarkable is that when we are young so we learn and creates a debt via our studio.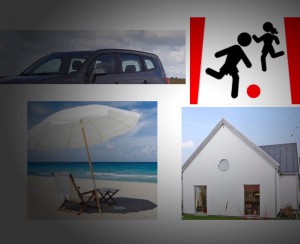 Later in life, we must have children and a house to live in.
It also costs money.
Most of us have not saved enough money for that part of life.
So we are building on our debt here.
Ok let's say we get double income when we got married.
Can save a little on cost but we develop here a family which also becomes more expensive children grow older.
Or are you so worn that you do not think there needs to be a money to retire and enjoy the autumn of life?
I think now we all know will have a plan for our old age that we ourselves control.
It is my design # 1 To search a revenue source that can last and be expanded in the future.
How do I do and what I plan to do.
You can read more here how I have found a plan for how I will serve into my future.
I can say it is a very long-term plan and I certainly plan not to become a millionaire.
But less can certainly help to make me free and independent of the society around me.
No it's not a golden formula I've found.
But it is in turn a serious business model that I can develop on and grow with.
Who or what has to pay for retirement.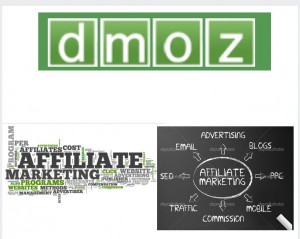 We as a generation have spent more than we had.
Many of us have borrowed money to educate us.
We have borrowed money to housing.
We have spent all the money we have received from our working relationship.
Some of us with more or less success also created us our own business.
I even had a faith and a desire to be hauler for I was not able to work anymore.
But like many others, I had to stop doing that kind of business.
I ran quite simply out of energy.
I also have to think a little differently when my son started school.
You can read the whole story here.
The state usually have a pension fund where you put a little aside each way from your salary.
In most countries in the western world, we have a form of forced savings which will be deducted from our salaries.
Here we have just not as much influence on the amount available to us when we are too old even to earn our pay.
I think it very much depends on how your pension fund manages to get your money to breed.
I know that in some countries there have been some scandals where people have lost their savings and have really had to work many more years than they had expected.
My point is that you never know if there is a return to you so you can pull back and enjoy the end of the life you have lived
Self-employed workers also have a pension scheme.
I know many who have been self-employed more or less whole life is usually much better to gather together in bad times.
If you want to survive in bad times you must be both willing to bet on the future. You must also be good to adapt your plant to a more substantial decline in orders.
What I call to trim its business to suit the revenue you have.
That to secure yourself as a business owner is definitely something you need to enter in your budgets.
Here there certainly are a certain monthly amount that you should be able to put aside for the time where you can not follow the operation and must stop or give to the next generation.
But how much is left after such bankruptcy. In your company?
By bankruptcy can be a very large deficit you come out with everything depending on how expensive your operation has been.
How long you have been struggling with a deficit and how much debt to creditors that you are left with.
If you are an entrepreneur as I call it then you are of course able to get up again and start over with a new project.
But most of us have neither the strength nor the courage to start all over again more than 3-4 times in life and many ending their time as an entrepreneur with a huge deficit.
In cases where you owe the state money then your private pension not be worth anything at all.
The state will simply take it as you owe them away.
Can I improve my ods when I get older and how?

Now think probably wondering what kind of a sinister business proposals I met with here.
It's probably one or another investment where I am going to pay a lot of money for a stupid dream.
Yes, I have met many of this kind of business.
Where I do not have to find out what I had to pay to be with, or how much I was able to serve on the so-called deal I had to attend.
No, I'm talking about is primarily an education.
Without education no knowledge.
What you need to learn is to build a foundation online.
This is something that can take a very long time and you will not see results the first while.
But it is a way to build business does not require a more substantial financial investment on your part of.
Yes you have to actually do not pay money to get started.
But of course there is nothing is free in this world.
What you have to pay is your time.
Both to start with, but also throughout the entire process.
You have to learn and then bring what you learn into practice.
Yes you actually have to work much ahead before you just see a little bit of profit.
But since you can test it out without having to show your credit card information.
What have you got to lose?
If you take yourself seriously and do not believe that there is someone to help you through your old age you can read more about how I can help you protect yourself and your family.
If you have anything to add or want to know more about how I build on my old age please ask me below and I will be there to answer your questions.
I am also very open to your position on the issue.
Drop me a comment and let us take the debate.
Remember to Share and like This post.