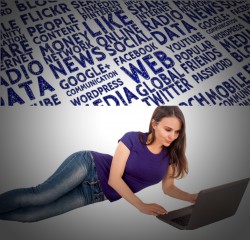 I have for some superb experiences with my powerpoint presentations live decided that I need to develop myself to create a hangout and get peers to take the time to meet me online.
I have previously written about how to build an online reunion, and it's something I'm going to expand to host even such a.
I also intend to invite guests into some of my sessions.
Here I have many online friends even though we compete with promoting some of the same programs then it is good to use its network.
So hangout is an excellent tool to create another form of live context on.
Will You Go For A Live Event
I will get a little into how I got the idea to create hangouts.
I have a video described how to find a niche by cutting it all the way to a very particular topic.
My niche is for example very broad so that is also why I have decided to cut it all the way to a point where I appeal to a narrower audience.
The work online and provide context on a website, I have decided to be the niche I want to work with the most.
That is, I want to show up in the mail form also.
If you've read some of the articles that I have written in my toolbox so you will find itself quite slowly get a series about WordPress and how simple it is to work with it.
That I go along will create after the series has been released completely free is to build hangout where we slowly but steadily get a lot of techniques both to upload photos, link, video, and, of course, we talk about context and about how I store it and sure how I create it.
It does not mean that I do not over time will affect other issues on this blog.
I would still chasing bad online products and try to hunt down the shady types as in many cases the same people.
It is creating something online can be a great topic.
But to start with affiliate marketing here are endless topics to write about if you build a website up.
So no matter what niche you have chosen then you can go all the way and creating an online meeting space that relates to your site. To simple templates to be able to create the context of your articles and pages.
It is for me the first place to start.
If for example, writes about food, you could make a video on how to cook the food and what to use for ingredients.
It could also be dog training as there are very many who are interested.
So it's just to expand your idea.
So my challenge is to find a structure on my hangouts.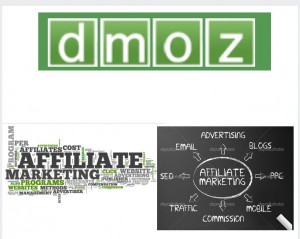 As I said, there are unlimited opportunities to start an almost unique niche.
My website is very much about building site and creating structure; that's what I want to create my info product up so
As I said, we must meet in Google hangout which is probably the most obvious use for a start. I always knew that the tool was in front of me.
But as with all other things do I need to learn how to use it first.
Although it is not an actual product that I'm going to market.
Then it becomes a test for me in which direction my Webinar comes care, but I know that I will start out with powerpoint combined with screen sharing which shows you some of the routines that I have implanted
I've written before that I will do it on Tuesdays once a month.
Hopefully, when I get better and more comfortable with the media and I will, of course, see if I can create a week.
But it requires a little more of me than I have at this point.
As I said, this is a trip where I will quietly try to achieve my targets.
But first, I build some pages with a subdomain where I can link my second work.
As I said, I think that to build my foundation about a website is the first step. What I have written about and collaborate with the last bit of time on this site is to expand my information base.
My plan is to help create a form of education which is also entertaining to follow.
I seem to be online together can give me a kick and hopefully give you some information and make your application online significantly stronger.
I know that many of the large and influential blog that has the same niche as I have, make a difference and you probably still make a bigger difference than I do at this time.
But I have a plan, and I'm going to put into practice.
The rare thing is that I hope that I can eventually help you get planted some good habits.
So you can build your site better and stronger than this, for example,
I am as I said, have to get invited you and make you aware that I sometimes create something new.
I first want to show you, the banalest setting up a website.
First, I invite you to a short series on a 5-6 mail where I teach you the most fundamental things you need to learn to work with a blog.
We Must Learn Some Simple SEO Techniques

Then it's my thought that I will teach you SEO techniques and teach you how to organize your work, so you get some work, I plan that I will hold a live online session per month which relate to my blog here.
We will touch to create forms and create some milestones for the work.
I will touch on how to learn to talk to the search engines.
We also worked with pictures and how much they fill up.
We need to talk about how to keep your data down so your blog will continue to charge quickly. It is your context to fill it out so
I will teach you how you can make sure that it can on mobile devices.
Google has a tool that can very quickly determine if your theme works on the cell phone.
If you want to know where I learned to build me and my site up.
So you can read more here about where and how I do it. As you can see, it's all about a website, and you can also get an entirely free, here's how
you get a full week to test whether it is something for you.
If you have a thought on the subject here so, please write to me in the comments box below
Please Remember to Share and Like