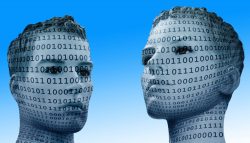 Let us discuss Why video marketing for Your business and what you can get out of it.
Many of the articles that you write can, in many cases supported by a video.
Youtube is a great place to store and publish your videos as long as you remember that it is social media, and not just your platform to spread spam.
But there is not anyone not mind you using it to get it to hang with your articles.
As long as you create some value in your videos, and stick to the context in the descriptions.
Are keywords relevant in my video descriptions?
Or to put it conversely be real in your descriptions of the videos that you are doing.
Just like when you create the context of other social media.
In a way, it works you follow a person or a channel that you feel adds value for you. In the same way, you also support your channel.
People often need to be here not support a channel to find a video on a particular topic. The keyword in many cases it is used. So once again you can see how important it is that the description fits into the video and it contains what described
Create value and debate not just send your link out to your followers there.
You can shoot them in many ways,  from your smartphone,  webcam, or you can share your screen and show your viewers what it is you are doing.
Here are great opportunities for you shoot a video that also makes viewers.
My experience is good enough that you never know which one that is becoming popular.
The two most popular is not my best videos, but they turn a good description that fits the video.
The funny thing is here that no matter what kind of video you're doing.
So you never know if your next becomes a viral hit.
What is The video?
Will the viewers enough so it will also be able to create unlimited amounts of traffic to your links.
Just as in the search engines then keywords are critical in your titles and descriptions.
What I mean is that when you describe your video, so it is vital that you describe what it is all about rather than having a keyword phrase that you know has a certain search.
So you must both find a topic that is sought but also is evident in your description of the video. It is apparent in your description makes youtube which is a kind of video host it easier to put your videos in a category.
It does of course also that we as users of the service are much easier to find your video.
I use the same title for the video that I use the article as belonging to the video.
Here I have spent my keyword tool to find a phrase which has slightly lower competition, so as to have a much better chance to get up high in the search for the individual sentence.
Should make the video help my texts to and the books should preferably make the video will also see, preferably a combination of both.
Is it an advantage to have a youtube channel?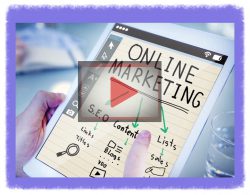 There are, as I said a lot of different ways that you can create your videos.
I strive to use my articles as a base to then create a script for what the video should contain.
Other times I do just doing my job, and edit the video to after I have finished either charge my-my article that I have written.
I am triumphal to work with images, and there are a lot of small tweaks that I can share with you in this way.
There are so many great tools online that do not cost anything to use.
Let's take youtube which has a sound library that you just can use if you feel that there should be a little background music to your video.
Youtube was a few years ago has become part of Google, so you've been here a social medium where you can also analyze your video's traffic.
As long as you use it to socialize with your fellow human beings rather than to promote your sales link, so you can feel reasonably safe here without feeling that your channel is closed.
I've tried to get a channel closed and had to start from scratch to create trust from YouTube's side.
To know who's watching your videos, and when they see them, and on which device they see them on is a very powerful tool which shows you what you did right and what you need to change.
In many cases, a small video boosts your articles.
For it is as said another media that you can use to get your contextual out to your readers. I have endeavored to make series that includes a few writing and video tips.
When you write your articles, then it is a target audience that you are trying to contact.
In the same way, you think when you produce a video.
If you try to have, your audience sees the same way as you have your readers to watch out for, so you are well on the way.
I think you would like to create something of value and I also would like to show you some of the little things that I've learned along the way.
Hearing video and blog together?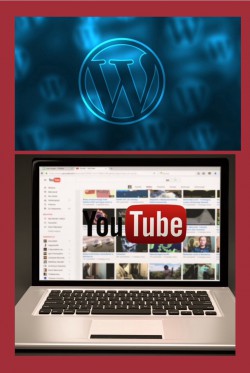 My audience is people who want to start building a base online with WordPress; that's why I use many presentations and would like to share my screen with you in my videos. I bet on that I can eventually give you a fundamental insight into how you can start a blog and generate organic traffic from your website.
I try just as quietly linking my videos and my hangout on Danish to my Danish audience as WordPress users.
I will hopefully be able to help more people get started building their website. Owning a website that you have created yourself gives you a foundation that can help drive traffic to whatever you want to show your fellow man.
I do not jump completely to video and audio going to build all future online; your texts will still have great value.
But to be able to supplement your work with a short video will complete the picture of your article.
Have you thought about who your videos?
We're a little back to the video I made about finding a niche.
As mainly just a collection of people who have the same interests. So the way you produce your on can be very different depending on the purpose you have with the video.
My videos work best when I show you what I'm doing on the screen.
But let's say that you train dogs, you have not much enjoyed a video where you share my screen with your viewers.
No here, a video was taken with a handheld camera be appropriate.
Or if you show recipes for food you will also be able to give your viewers a better experience when using a camera which up so that your viewers can see what 're doing while you explain. Some of the popular video channels on YouTube are homemade TV where the host cook or cake.
Yes, it is just to break the psychological barrier and get started you do not need to be a professional to start.
Do I need to have expensive professional equipment?
My answer is clearly no you can shoot some excellent videos with your smartphone or tablet. I'm good enough to share my screen on the part of my videos. But the tool I use so far is fine for me.
It can also use for free, albeit with some restrictions and an advertising sign in the corner.
Yes m, any of the better videos are shot with a mobile phone. For me, it's important to get started and have fun while you're doing videos.
The conclusion is that you want to work with the video so you can get started with any device that can go online.
Unfortunately, we can not share our screen yet on mobile and tablet. But I am sure that within a few years experience that we can share our screens from mobile devices.
You can take pictures, and I am confident that we will eventually also make presentations and decidedly share our screens live.
Of course, if you need to level up and make more professional keen videos then you should also invest in some better equipment.
But there are many possibilities if you want to get started.
The equipment you need you already have.
A smartphone and a little courage to shoot the video is all you need. For me, it is to make the video my personal next step in my journey online.
The first step was on this side.
Whatever you want to work online, so it is important that you are willing to create your base online.
It's not that difficult.
Start your website today.
And organize your youtube videos.
If you are doing video or, want to throw me a comment below.
Remember to share and like