basics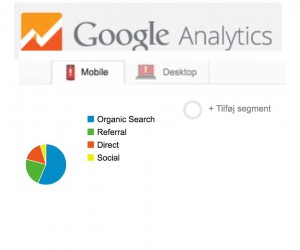 What is SEO something? Many of you I have met online actually believe that it is extremely technical and has nothing to code his side to do.
It is true that your website can talk to the search engines then you need to exchange a few codes with them.
But once you've done it, so run it automatically.
I will not go any further into here because it suffered require that I put a video up showing you how to do it.
The return I will write about is how do I make sure that my articles come out in search so you can find them as read.
Yes, I have created a checklist that I use to make sure that you are looking at the topic that I write about can be found by you, the reader.
You can get everything you need just searching for it.
INow I work even most of Google, Bing and Yahoo are also places where you should make sure to communicate your articles out.
You have to remember that search engines live by is good reading material in their searches. So they will do everything to make it easy for them to communicate with us who own websites and blogs.
Google, for example, over a hundred things they suggest you do to read better and find your page.
But for me, it's too many things that have to decide. I have created a chart where I've taken the 13 most significant issues which should give me a better placement in search.
Before I begin to describe the things that I always check around Well I have written an article.
So, I would emphasize that we do not write for the search engines, but to our readers. I would like you to on page one in the quest.
It is not something we decide. But we can find some good relevant phrases that searched.
Those we can build our articles and pages around.
You can read here "where and how I find inspiration and words that have weak competition.
But it's not what I want to talk about here.
Google also has a similar tool that works just as well you just can not organize and save your for the job easy a way.
When it by being time to get started.

First of all, open a new spreadsheet I use Google doc, to make it easy and have it neat and organized so, I call it the same as the website that I work.
11 things that can help your ranking
Let's get started with the horizontal line.
Date:
Here you can correct for when you have updated some of the following tasks as available. I have some small solid thing I always do before I publish the article. So, first of all, is the date of publication First I put into my checklist.
URL:
Before publishing the article, I make sure that the title contains the keyword or phrase that I will erect. Once you have published it, does not work so well that you need to edit the header.
Meta Title:
In fact, the same as the article link, it's something I make sure before I publish the article. Here are several tools you can use to find the right phrase in its title.
Remember here that it must fit into the article itself so, you have to address the reader and not for search engines.
Meta Description:
Your readers want to know what the article is. If it is possible, for the natural flow of the text.
So it is important to have your keywords in the first 160 words. It helps search engines to find the right place for your article in the search engines. So here you may want to use some of the keyword tools that you can find online. I use the example it here when I'm working on this blog.
If I work on my Danish blog, then it's Google planner that I use.
Yes, I would once again like to help you find the right words for your headlines.
Context.
It almost suggests you have not created a text then you have not some readers.
The only thing I can say here is that you must, of course, be true to what your website.
Along the way, it is of course also important that you have some headlines that help your readers to see what the next section is.
Photos.
Do you have pictures in your texts?
Are they relevant to the book?
I'm not even a photographer so; I avail myself much of pictures of the screen.
I think that it is important to have a picture with before I move down through the text.
You must have a proper description, a so-called alt tag so that search engines can index your image.
Link.
Here I talk not about the back link they are not worth anything more. So let join buy or swap.
What I am talking about is whether you link to your context. Yes, you have built links between your pages and articles.
Of course, you must not link to all your other items, but it's excellent if you send your readers to other relevant articles that you have written.
You've surely a source of what you have written. It's magnificent if you also report directly to the source with a link.
With this kind of link, I usually make sure that my readers open them in a new window so that they are still on my side
Social Media.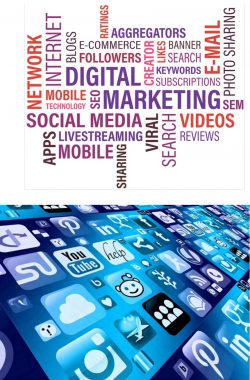 Once the article is written so it, is also a good idea to promote it in social media. Exclusive Google + which I think is directly related to the organic search from Google.
If you have people in your circles so will your context also appear in their organic search?
If you have a relevant description and with your keywords in the article itself. I tend to share in my groups and the public on all my social media.
It does not matter that you use the same description here. I will be good enough just add that you not only have to share the link on social media.
Remember to be social here too.
Video.
If you create a video article itself, it is clearly preferable. But you can also find a video on youtube that you can use, but I think even that it is very vital is very relevant to the context.
That's why I prefer to create my videos and make them relevant to what I write.
Comments.
Can be a little tricky especially if you do not have a network you can share comments. But you get relevant comments so; it has a very positive effect on your article's rank in the search.
They must be relevant to your texts; you can not just accept any. If you do that, it has the opposite effect of what you hope to create.
At the very end, I'd like to ask about your side the talks with the search engines.
Ok just that you create context makes that your page will be indexed when you publish your texts.
But both Google, Bing, and Yahoo have some help tools that make you easier to talk to the searches and that much easier even find your new context and indexing the keywords as the texts contain.
I have written a little about this subject before.
But certainly not enough that I will show you how to do in this text. Do you read a bit more about where I've got to put it all together? Things here have changed since I wrote this article
But only for the better.
My checklist, if you have one, then I'll mighty like to hear a little more about it below.
Or do you have just a question please let me finally hear it downstairs?
Remember to Share and Like