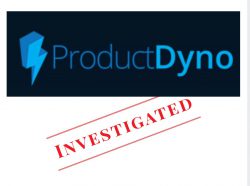 You have hardly been able to avoid this tool if you closely follow what is on the market at the moment.
My Product Dyno Review
Name: Product Dyno
Website: https://productdyno.com/
Price: 67 $ for a basic package
Owners: Unknown
Overall Rank: 0 out of 10
Product Dynamics, Product Overview
Yes, what is this?
A tool that you can use to promote your digital products.
Yes, you have created software or wrote a book that you would like to have promoted or have others promote through an affiliate network.
Then it's just the kind of tool you need. Here you can lock your products so they can not only be passed on.
You can make a setup that fits the affiliate network you want to promote. I'm thinking of Clickbank, JVzoo, Share Sale or one of the other networks.
If you have your product that you want to promote and track, then you can buy a small package.
If you have a lot of software and other info products you can benefit from buying a large package that suits the quantity you want for sale.
You can integrate it with any autoresponder.
So, for example, you have the opportunity to give your customers information or promote new products to them.
But in short, it is a tool that can keep your products safe, so they are not stolen and used by non-paying customers.
The Good & the Bad
The Good:
It's been a long time since I've met a tool that seems so useful.
I will buy it when I have a product that I want to protect.
You get quick instructions on what you can use it.
The Bad:
It's a bit annoying that it's necessary to have such a tool if you want to sell info products and software.
If you do not want a subdomain, you will need an additional website for each product want to sell unless you want it all together on a page.
Who is Product Dynamo For?
 A package that in a very easy way, can help you protect the things you have created and will sell on-line.
It is not a product that is necessary to have if you are brand new online.
You do not need it if you promote other people's products from a partner program.
They must provide this kind of protection so that you can get your payment for a sale. If you are new online, then this is not a product I would like to have in my collection.
You can easily miss it as long as you do not have your product frame.
However, if you write books or have a paid member page, it's a superb way to secure yourself from theft.
Product Dyno Tools & Training
On the sales page, you get all the help and information you need to give you an idea of what you get once you have purchased it.
There is an associated member area where you can download the different tools. With this kind of products, there is real help and retrieval, and you can easily also need it, even if it looks easy from the outside.
I'm sure you get a step by step training to put it together.
However, you have the level you need more or less to take advantage of this.
Then you've also brought some skills to it, which will make it a little easier to work with the more technical things.
Product Dyno Support
With this kind of hedge, it is necessary to have regular updates.
Otherwise, the codes will and users will have their products stolen.
Updates may cause errors and you as a user can also make mistakes in your setup.
So of course here is a support forum.
But you only see the most asked questions on the sales page and here is also no promise of 24/7 support.
But what I think is that you will not be left alone if things do not work for you.
Product Dyno Price
You have the three different package deals, where the cheapest costs $ 67 and the most expensive costs $ 197.
But you also need to have other tools, such as a host to the website you promote your product.
You also need an autoresponder so you can send a confirmation automatically when a customer has purchased your product.
But overall, I think it's a fair price to ensure your products.
My Final Opinion of Product Dyno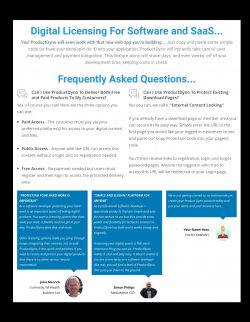 Do you work with info goods and software?
Then you also need to be able to secure it against theft.
I know I'm sure I have to use this or a similar tool. The good thing here is that all the steps you need to take in an online software.
For example, it might work fine if you use one of their other tools.
Here I think of Post Gopher who can write a WordPress page into a pdf.
Yes, a book that you either think of selling or giving away must be in one way or another.
Both software belongs to the same provider, so here you have a complete package that can be made very profitable.
But you need to know what this is all about before you begin with this tool.
If you are not aware of either context or SEO, you need to learn how to set up a website.
It's the foundation of all you need to get before you start creating tools.
There is no purpose to lock your products if you do not have anyone to secure.
So, therefore, recommend that you start learning how to build yourself online.
Here I do not talk about learning how to do it.
Many think it's just enough to put some link in the social media.
But unfortunately, it does not make you trust in the long run. It does your skills to the highest degree.
They need to be expanded so read here how to get started building a page.
No, you do not have to have your credit card.
But you have to be prepared to work for it.
So, therefore, you get a page that you will own.
One that you can develop.
Yes, it's a community, and I'm there on the other side to help you further.
Product Dyno at a Glance …
Overall Scam Rank: 35 out of 100
VERDICT: LEGIT / NOT LEGIT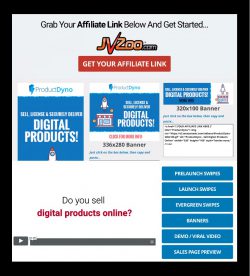 As practiced online, you have an overall package that can lock your stuff.
You will be equipped with locks and keys so you can, for example, ask people to retrieve closed book.
It will then be unlocked once you have received your payment.
It could similarly lead to a member area where you also locked it. I know this is something many have struggled.
You can do it without using it here, but it has become a little easier.
That's not something I'd say you needed if you do not own any products, but once you've developed one, buy it !!
Do you have a proposal to lock and market your products?
So let's know how to do it.
I think this is an exciting topic to discuss.
Then give me a comment in the box below and let me get your attitude.
PS just remember to press one of the social buttons below.