For once, I've found a plugin that can make life a lot easier for us who work with WordPress.
My Post Gopher Review
Name: Post Gopher
Website: https://postgopher.com
Price: 27 $ for a single blog and 47 $ for as many as you want
Owners: Jeremy and Simon
Overall Google Rank: 0 out of 10
Post Gopher, Product Overview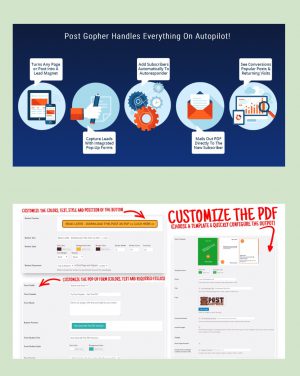 We have here a WordPress software that can write your articles into a pdf file so you can make a book that your readers can download on their computer and save.
The tool is designed to build a list.
You can then connect the file to a popup window that contains a download file for your browser's computer.
You then connect with your autoresponder, which will help you to collect followers through the mail.
In the tool itself, there is a tracking device so that you can always follow all the movements that the letter has made after it has.
You can also do that with Google through analytics and search console.
But not as accurate as you can do with this
The Good & the Bad
The Good:
It has become even easier to write a book online.
You can take some of your older articles and create a book out of them.
You can track the book's movements down to the smallest detail.
If you have attached your page, you can, in principle, very easily create a book for all your landing pages.
Here is no resale.
The Bad:
I can not quite figure out how safe it is to use if your books are easy to copy for others.
You do not necessarily need to have a wp software to create a book.
There are other ways to track your traffic.
Who is Post Gopher For?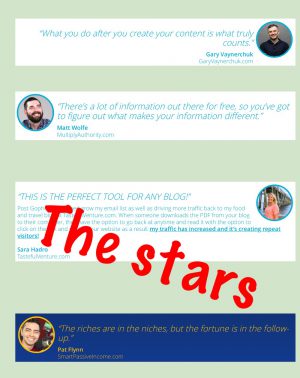 Yes, who can enjoy this?
First of all, it's not a tool I would recommend to new users of WordPress.
You must know the platform, and you need to know how to set up your pages and articles. Here I speak about pictures and records.
I would also like to say that small independent local merchants do not need to be able to create a book from their website.
However, you are blogging and writing regularly on your blog.
Would you like to give your readers something valuable in your niche?
Something they can save and read again and again, you have a tool that is precious.
The target audience is clearly you who have a lot of substance and knowledge that you want to convey.
Makes it incredibly easy to create a book and attach it to your pages and articles.
A little good thing is also that you can promote it through a JVzoo partner program. But first and foremost, it's a tool that makes it easy to create pdf files that you can use to build your list.
Post Gopher Tools & Training
It's easy to use.
Like with Pro themes and other paid plugins.
Then they have a member area once you have purchased it.
Do you get videos and other instructions on how to put it together?
It assumes of course that you know the WordPress platform in advance.
But I have described so that there is no need to get involved.
Here are of course some options you need to make.
But that's something you have to figure out.
For example, when your popup should come and if you want to use a popup
Post Gopher Support
As with all other WordPress tools, creators have apparently put a support line up where you can get help putting it together.
On the sales page, there is also a small F & Q that gives you answers to the most common questions
Post Gopher Price
For a useful WordPress plugin that can help you build a book and give you some pop-up windows.
That links directly to the book.
So I would say that it is certainly ok for that price.
But if they raise the price, I would probably recommend another option.
You can quickly build a book and link it to your page without this tool.
My Final Opinion of Post Gopher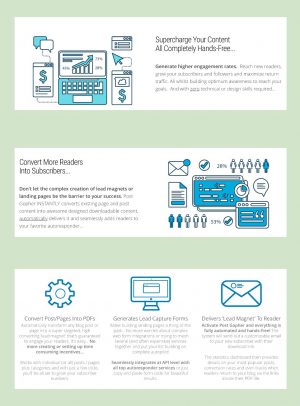 I like a user of wp see a huge advantage that it has become a little easier to write a book that can be used to build a list.
I'm probably not even creating a list yet, but it's one of the things that's important if you want extra traffic and regular readers for your articles.
It certainly will not adversely affect your page about the search engines.
Unless you choose to create a popup that can not be removed quickly on mobile devices.
You still have to remember that not all of your readers are interested in downloading a book to their computer.
There is no doubt that having a book that you can give to your readers makes them get something they can always return to and read in.
But there are, as mentioned, other tools online that are the same as this.
I have not yet chosen which one I want to use yet.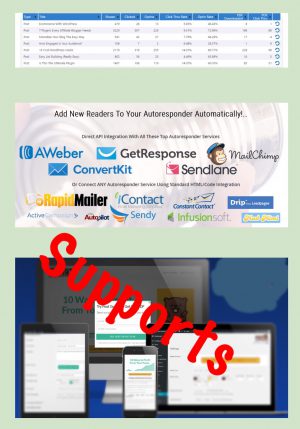 I see it as said as an excellent help tool but certainly not something that you can use for local marketing unless you have lectures and mental affairs for example.
Here you can give your readers a much more nuanced image of what you can do for them.
I do not want to use it to make directories.
You lose the opportunity to correct them continuously.
But do you do the same to me?
Working with info products Yes, you have a tool to help you a long way further.
If you are new online, then I would recommend you to look at this and start taking this course.
No, it's not a quick rich schedule.
We are talking about how to build an online business.
There is a lot to learn before thinking about writing a book or rewriting your articles to pdf files.
Are you willing to do what it takes to succeed over an extended period?
Then you can see where I've learned to build it up.
No, you do not have to have the credit card out of your pocket.
And you are not persecuted by a lot of additional sales.
Look at it and let's meet inside.
Post Gopher at a Glance …
Overall Scam Rank: 25 out of 100
VERDICT: LEGIT / NOT LEGIT
If you have reached a point, where you intend to build a list of mail addresses. So you have an excellent option here.
Yes, there are other ways in which you can create pdf files directly from WordPress, and they all represent roughly the same price tag.
But when you trade with the two gentlemen here you will also get some other useful tools included in the package.
In one way or another, I feel that they have the long end in creating useful tools that are useful.
The only reservation I can make regarding this.
Is that you should not start buying it.
Because you do not have the skills needed to work with it. Then you do not need it either.
Another thing is that when you move on to this market, it's important that you are focused on what you spend your money.
It can do cheaply.
Yes, for serious people, it costs less than a dollar a day to own online business.
Remember, your money link is not free so stay far away.
If you have time and want to learn, then see how to do it.
No resale and a week to figure out how seriously you mean it.
I would like to hear your opinion so what about giving it to know below.
PS just remember to press one of the social buttons below.