Have you ever dreamed of creating a website about fashion and clothes?
Yes, here's also a huge niche that has never been exhausted yet.
I have on several occasions met people especially girls who are very busy with fashion and clothes.
Many of them dream of creating a page from which they can describe their style. I know that many of these kinds of pages.
Believe me, if you are running a particular style, you will most likely be able to find someone who has a similar style.
In fact, it does not even have to be your style that you describe.
Both sexes have both different ages but also a very different way of looking at their style. Also, remember that in recent years style has become much more individual.
That we are all unique to humans and if we are a pioneering figure for a trend, we can also find the audience that belongs to that trend.
Here you are entering a huge industry that never gets exhausted.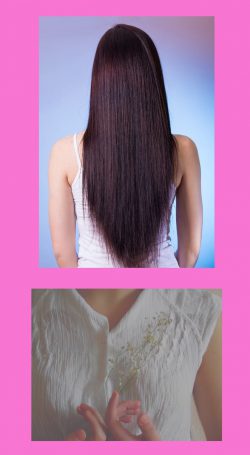 Yes to me, it will be a little hard to keep the sparkle and explore it as I want to touch it because I'm not particularly interested in clothes.
But I can say that I will be able to create a unique space for this niche without any problems.
I do not belong to the target group myself.
It's simply about investigating what's going on in the particular target group and from it creating both ratings and stories.
Right enough, there are a little more pictures to be created, but with all the differences that are and how few make a proper product description here, you have an excellent opportunity here.
Yes, I will be able to find collections and a specific audience that I could contact.
As with all other niches, it is vital to find a very narrow group of people to address.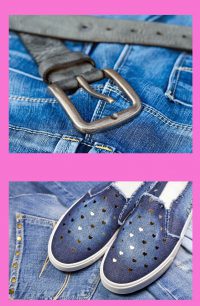 It will also say that you have to dig deep into the niches itself and make your page very precise here.
Let me give an example.
Clothes for children will in themselves be an overly broad niche you can not cover the ripe for children of all ages.
No, instead, suppose you create a niche that celebrates festive clothing for boys between 5 and seven years.
Can you see the idea?
Even here you will have an opportunity to fill a page.
For example, you could write about dressing for childbirths, what about clothes for weddings and confirmation.
It's all three very different festivals that most parents go up.
You could also just describe everyday clothes both what's durable but looks nice too.
Another target group could be teenage girls between 14 and 16 here you will almost have too broad a target audience.
You will almost never run out of clothes you can describe here.
The mothers change humility and you will next hard to keep up.
But you could also sharpen the idea a bit and work with, for example, the hippie ripe within the same target group.
I, I guarantee you do not run out of topics you can describe and ways you can help them.
I'm also a target audience, though I'm not particularly fashion-conscious.
I also go somewhere in town and use a set of clothes that I think looks good.
I'm also inspired by what's going on.
Not to say that my age and type were interesting to write.
But I also do not plan to make a blog about fashion.
But that's just an example of how much a niche we're talking about here.
An example you can help is how to wash the clothes best, is it a good idea to tumble it?
Or you should be more careful about it.
Ok, how can you make money?
Just like other of the suggestions I've made so far, you can also become part of a partner program that sells clothes.
If you're doing a simple search on Amazon that has such a program, you'll see how much different you can promote and add to your page.
I would suggest you be very careful with the pictures you use correctly in this niche.
Because it is very visual and those who use models to show the clothes will most likely not always help you take their pictures.
But on the other hand, I see many people who use images directly from the provider.
Especially in the social media.
Many providers would like you to use their pictures, but sometimes you do not have permission to do so.
My advice here makes sure you have to use them as you please.
Now it's a very visual niche so of course, you should also choose a look on your side that is visual.
Can I just start a niche around fashion?
In principle, yes why not?
If you build it with WordPress or some secure platform, you can get started right away.
I build myself in WordPress, and that's what I recommend to work.
It's very easy and puts it up very simple, and you also get a page you like to work on but also like to look.
It's necessary for working on a website, so I think it's important to be happy with the look.
As you said, you can easily build it up, but it takes a lot of time to find information about how to get it in the organic search.
What do you say I have two pages that you can work .
If there are now ten lessons on how to build it up?
If I say, you get my help above?
When yes, I also do not have your credit card information.
What I want is that you are committed and want to work and build your fashion side up.
But you can read more about where and how to get started.
Would you like to know more than write to me below
Remember to Share and Like.