Both methods are intended for you to buy more, or spend more money.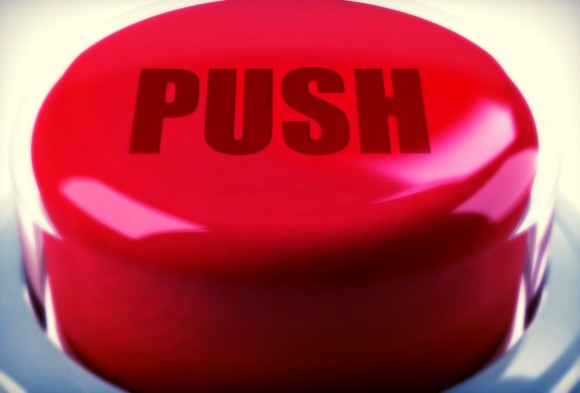 I have encountered it many times both online but certainly also with the local merchants.
Both methods are used to get us as consumers to believe we can save a lot of money or get a good which is almost free
Difference Between Cross sell Upsell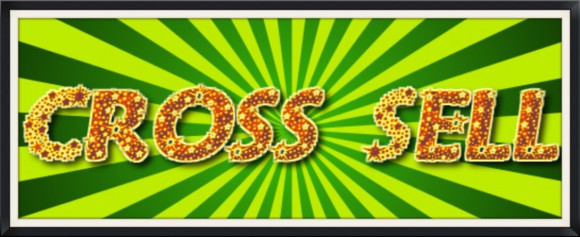 Let me start by Cross sell, here are a cross selling example which basically is designed to get you to buy a product that has the features that you are looking for.

The task here is to convince us that the product which costs more, more and more solid.
I know that many businesses use 3 products with the same function.
1 is a quite cheap as not so much as break fast.
2 the quite expensive which is both durable and have a lot of extra features like the cheap does not have.
We often decide the cheap if only the two to choose from when we just save a lot of money.
It does not have all the things that the most expencive produkt has.
But as humans, we are so arranged that we love to think we can save and thus even serve it.
3 Here we have a product that can almost everything just the animal can, it has the same durability as the most expensive have.
Missing just the features that you do not get real need.
This cost is only 4/5 of the expencive cost.
Since we are all by nature loves to save.
Is my question which model would you choose?
As a business owner is that model, brilliant and here, it may well be that you do not sell as many of the most expensive model.
But you'll certainly many customers to choose the intermediate model. When they both get quality but also save money.
It is certainly not everywhere you encounter this model with products.
But it's my illustration of what Cross selling is.
You can see what you face every time you feel you need a consumption.
We, as people want to buy, but we do not want to be sold to, we will usually have our needs met.
By selling you a cheaper product dealers get you to feel you've got the same and given you a profit by giving you an answer.
define upsell

Here you can say that there is a free product, or almost as traders use to market with a lot of associated products linked to the package that you have been free to give your information from you.
If you think of it online, it might be a market thing's program shows you a free video, with a few tips and a lot of marketing up to you to take a cheap trial period.
As a rule, a dollar for the first 7 days.
Then you are looking at a website like that encourage you to buy the first course at a slightly expensive price.
It could be a arbornement to $ 30 a month.
Once you've made it this far, you can also try to sell you more pieces of the business.
It could be an extra course it could also be a private section with one of the principal director.
It would also be an additional premium membership.
I have met two platforms where they really use upsell to get you to buy an expensive add-on package.
Empower Network Upsells
As is probably what I have heard from many people is terrible spiral ending in.
From many of the groups which have as a main business gives you a little good free intro video.
Here is a starter kit which costs $ 25 a month.
You get a very small glimpse of what you should do.
Let me just say that it is a viral blog platform where you get a website which almost seems like all of Empover Networks sides.
Of course you can make a little change.
But not so much.
The next layer member if you are really serious about your business. Is $ 100 a month.
Here you'll still only part of the package as you promised free in the intro video.
This continues a few packages that cost anywhere between $ 500 and 1500 Before've seen you on. Have you spent over $ 5000.
This can be said is pretty much over that you got an introduction which said that it was free to watch the video.
You are in the program have to own every part to be allowed to sell it as Affiliate.
Cb Passive Income upsells works in a slightly different way as it is a clickbank product.
When it is part of clickbank you could promote it without having to own the product.
But with Cb Passive Income, you will discover that the free video lead you to a membership that you are a part of when you paid one $ for trial period of one week.
You are now automatically members for $ 37 a month.
Here you also have a small starter kit where you're constantly being bombarded with the necessity of buying the rest of the package to really get something out of the business.
I myself a few times been caught in upsell online, and it's certainly not nice to feel you always have to pay for the next information.
But luckily I am sure that we, as users become wiser along the way and see some of the traps that are that you provide your personal information from you.
But beyond that, if you really want to work and learn from a real online training center, I would like to show you the place where you can really learn from a lot of people who are successful online.
You will even have to network with the owner on a daily basis.
There is no upsell and you have the chance to test it for free for a week.
It's what I suggest you do before you make a decision to even start to build your online business up.
The last thing I want in on is that this function well even when we buy something big, it could be for example a new car.
Here is one of acquisition cost that is completely stripped.
To choose a different color, it costs extra, or you must have the undersealed you must also pay a large extra fee for it.
It will also have its service to guarantee covers fully and with all the things here that are not mentioned in the very first price that will give you an upsell to more than $ 1,000
I have described cross selling, upselling techniques I know you also to a certain extent going to use them in your own business.
There is not any of us who either as a consumer or seller can get without it.
We just have to remember that we want our customers to return to us without making them feel trapped in a spiral sale only in the long term will cause them to reject the transaction.
I certainly do if I feel that I am trapped in such a spiral.
But there is no doubt that upselling cross selling gives more profits for the seller and the companies that use it.
You are required as traders take into account that it may be a clear sales strategy which is aimed at you to get you to spend more money
I know that you also have at some point been exposed to this tactic. I would mighty like your opinion on the subject.
Then use a minute to write a kommetar downstairs so we can help each other to let join to go into the same traps