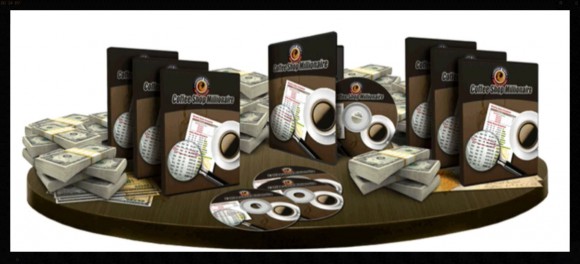 Much has been written about this more than once.

I tested this in the week that just passed and I must say that the approximately 5 minutes you get before the video is removed is very long.
Coffee Shop Millionaire Review my assessment.
Name: Coffee Shop Millionaire
Website: http://www.coffeeshopmillionaire.com
Price: $ 37 a month and a upsell up to $ 297
Owners: Anthony Trister
Overall Google Rank: 4 out of 10
Coffee Shop Millionaire, Product Overview
You have a video series of 12 videos of about 10 minutes for each video. They will basically teach you how to get ready for affiliate marketing.
As an estimate of what you can expect to be working with are quite useful.
But unfortunately they do not go in depth with every detail you need to do to get your link out on the web.
This requires much more knowledge than what you can gather together at about 120 minutes in total.
The Good & the Bad
The Good:
Sales video is quite entertaining and I got when want to try the product.
You can get your money back as it is a clickbank product.
The information is basically ok.
I even like to sit on a cafe and write on my iPad.
The Bad:
You'll unfortunately nothing more than the 12 videos
The first thing you encounter after you have paid the $ 37 extra sales to become a part of the real elite.
The increased sales were about to drive me crazy. How much you have to pay extra to get the information you are promised for $ 37.
You only get information about what you do not know how.
This kind of business takes a long time to build up and you will not be a millionaire by it.
Who is Coffee Shop Millionaire For?
You must be practiced online. Have a great list.
I think that the only thing that really gets something out of this program are the few who can use it to sell to people who are new to online.
Those who know little about how much work it takes to also know that you can not just sit down with a cup of coffee and then you have a profitable business running.
Coffee Shop Millionaire Tools & Training
If you have questions about any of the modules, so it'll be hard to get them answered, I have seen many complain that they can not get in touch with other members or owner.
The videos are quite ok but only as intro there is not really any real online training.
The information you get for $ 37 a month is very sparse, unless you know what you're doing, you can not really use it that much.
Coffee Shop Millionaire Support
There is no functional member forum, and the facebook groups I have met are full of complaints. People simply can not get it to stick together.
I could not find a F & Q inside the members area and with such a vast subject as it is to do business, I felt certain that it is important to have some of the most common questions answered.
Unfortunately, it is one of the programs that designed to push people to buy more.
Both support and training is all too inadequate.
The information that you need to buy very expensive here, and unfortunately without getting them all. Can you get both free but also to a completely different price.
Coffee Shop Millionaire Price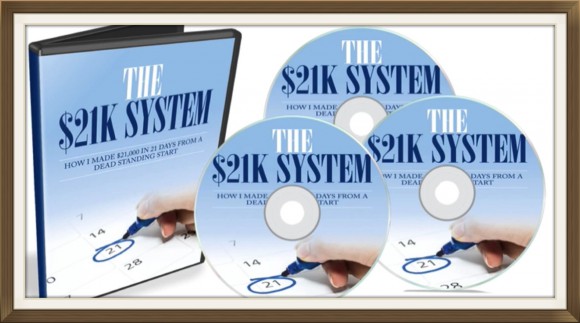 The $ 37 a month, far too expensive for a product that actually only take up about 120 minutes. But that's not the worst.
It is built on your desire to learn as one of the first you meet is additional sales of all sorts of products that you really need.
And it ends in that you can join the Six Figure Success Club. As such, they cost $ 297.
In addition you'll need to buy a host for your domain and you will also later have tool for your email campaign so you get additional an additional cost of approximately $ 200 per year.
My Final Opinion of Coffee Shop Millionaire
Unfortunately I can not say I've had a good week with the product. For me it has been expensive empty air.
The only thing I'm happy is that it is a clickbank product. I can easily get my money back.
Unfortunately I think that there are some which pages back with a long nose and a product they can not use for anything.
I felt quite quickly caught in additional sales. The feeling is definitely not nice.
You feel you are being cheated quite slow.
So if you really want to learn how to build your online business up so I have a completely different suggestions on where you can learn it.
Here you get a free week without any credit card information.
You order also two websites that are your own and which can be built up and generate traffic to any topic you choose.
Coffee Shop Millionaire at a Glance …
Name: Coffee Shop Millionaire
Website: http://www.coffeeshopmillionaire.com
Owners: Anthony Trister
Price: $ 37 a month and a upsell up to $ 297
Overall Scam Rank: 78 out of 100
VERDICT: LEGIT / NOT LEGIT

This product has been and will be sadly scam.
The information which you pay a high price for this, can be acquired much cheaper or free.
The only good thing about it is that it is a clickbank product and you can get your money back.
Are you even been caught here or have some information that I did not even have got, to throw me a comment below, I will be happy to take the debate.