The first question is whether you have a strategy for your behavior in the social media. Yes, you have a schedule for which you submit your articles.
I hope you've reached the point where you just send out random business proposals in the social media.
I know that Facebook became a listed company a few years ago. Have decided that they now want a more significant piece of cake.
That means that they have begun choosing among your friends which of your posts each one can see.
Together, LinkedIn has introduced paid membership.
Yes, that means that you as a free member get an insufficient area of your network that looks what you send out.
Here I'm not just talking about your articles.
But also your social records.
Suppose you ask a question directly to your followers online without posting anything attached.
So the media have begun looking at who usually takes care of this kind of message and who does not.
People are not active; they do not get social inclusion.
Where you can make a difference to yourself is either buying traffic or participating in debates in different groups.
I've always had a rule asking questions and asking for permission to post an article before I've done it in different groups.
Do I need to use social media?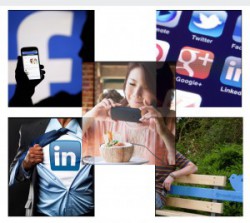 Both yes and no, I know many who do not want to spend their time there.
In the meantime, I also felt that it was a significantly more comfortable source of traffic for my articles.
But now, for example, if Facebook has changed their algorithm, it's not possible that what I share on my wall also comes to those of my friends who really and always have been relevant to my articles.
Therefore, I have also felt that I have had to create fan pages there.
But when you have a fan page, you also have to have followers.
You can rarely promote them in groups that are very active.
The groups that are good at moving in usually also have strict rules with promotions.
Here you have to pay a little to promote a relevant audience.
When I talk about Google +, we have some completely different rules of play.
Here you can not buy traffic as you can on Facebook and LinkedIn.
Here you can share with your relevant circles.
I still think G + has something to do with the search.
Yes, I think if you get your articles shared there, then the chance that they will come a little further in the search more significant.
If I look at how most of my traffic it is probably not the social media that is the traffic source.
That's probably why I and some others from my network do not want to spend as much energy on what we really should.
Do you make a video?
Remember youtube indeed is also a social media.
Here you can also actually generate traffic to your articles. As I said, I use this medium to host my videos.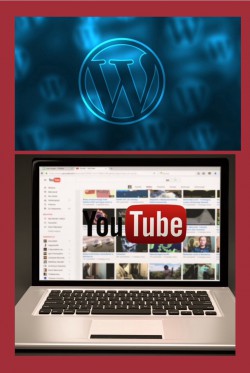 Once I've made a video that fits an article, I put the material into the description and put the video on the article itself.
Good enough, it's a bit more challenging to get people to follow you on this media.
Once you've broken the code, got followers. Then you have an excellent traffic source.
One warning here is that when you make the video and use music, be sure to have the artist's permission.
At worst, you may risk losing your channel.
I've found that other people's videos can be an excellent thing to share.
It often creates a kind of contact.
Then there are many that you may want to use on your website. It may be a perfect reference, and if you see it on your page, it may have an impact on the search, as it will make people stay longer on your side.
Another thing I use a lot in their live event. Yes, I'm using hangout that Google has uploaded to youtube.
They are essential to me. I can teach and show the re-release directly on my website.
It's a big media, and it takes a lot of you.
But you also get a lot of useful tools included in the package.
Can I take advantage of the changes
I hear enough of one of the skeptics.
I think it's been challenging to get in touch via newsfeed. I feel a bit like facebook as probably the most significant doctors are a bit with us as users.
They want us to pay to get traffic.
I have been watching for a good while.
I would say that it what amounts of traffic you get from all social media if you just plant your link of duty.
You merely have to be very active in the groups that are relevant to your niche.
Ok, that's where somewhere has always been.
The social media are meant to be social not to promote.
When its paid traffic, the road is clear.
I looked into my news on Facebook and LinkedIn.
Is it almost every other payment that.
It comes either through fan sites or websites.
So my advice is to stay in the groups.
Be very active there.
Yes, people should get to know you before they want to click your link.
Can I make sure my context reaches my followers?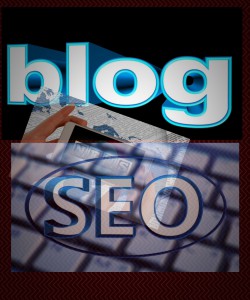 To put it straight, I do not know who sees my posts in my news feed.
For example, when I look at my twitter stream, it's so intense that I do not even have time to take care of the individual twit.
LinkedIn and Facebook are not interested in seeing all your contacts see everything you post.
Yes, even social records where you just write an attitude without adding a link.
They are also only divided into a selected crowd.
The only media in which I'm sure my presentation is in the right places is at G + here I can send out to my specific circles.
I feel that I have a little more control here.
But still one of the reasons I'm part of a helping each other's network. Yes, we help to share our articles.
Paid Traffic in Social Media
For me, they always are synonymous with free traffic.
But some of them have a completely different idea of how to make money on the small business.
Facebook has many great ways to target your paid traffic.
But it requires that you do not just give up and run some expensive promotions.
You do not get that much.
What I'm using is to test how well my link converts from my fan pages. You can also remark them from your website.
It works because they find you in a search.
Your page dumps a cookie into their browser.
They meet the page they've featured in their news feed.
Simple and effective not.
But otherwise, my attitude is that you do not have to spend money on what you do not want.
How important are they for my business?
They are an essential part for me.
But it's more the social part where I communicate with people helps if they ask a question.
Here I speak of some of the relevant groups I'm attending.
I've long been abandoned to move in groups just set up to receive affiliate links.
Yes, I own one of a kind.
It's completely worthless.
No one interacts with each other there. Neither will.
It I on the wrong roads and it is full of spam.
However, I have another private group with not very many members who work.
It's because I've laid out some strict rules there.
A link is only allowed if it is clean URL.
They may only be in unusual places. And with one's purpose.
To me, it was the most critical strategy when I started building on my pages. Although it has become a bit more difficult, it's still where I started.
I will keep believing that they will be a right breed for my purpose online.
The conclusion is
You need to have a plan that contains a purpose. Otherwise, it's just a news feed that you follow.
It applies to all the social media.
Social media is still and has always been the place where you should be social.
If people are looking for information, then they use the search.
Do you want to be an authority?
Then it goes by there.
What do you say to learn how to create authority online.
So it's vital that you create it outside of social media at the beginning.
The only way to be found is to be in search engines.
For this purpose, you need a large and robust website.
What do you say I'm helping you build one. I want to make it free and free.
Nothing to bottle your credit card no trial period.
No, I mean free and free.
You will get a page and ten lessons in how to set it up.
What do you say?
You have nothing to lose anything other than the time and energy that I want you to use if you need my help.
The internet is vast, and there is more than enough room for all of us.
So let me show you how.
What is your attitude towards the development of social media?
Let us know it in the comments field below.
You are also more than welcome to ask me questions there.
I'm looking forward to hearing from you.
PS just push one of the social buttons while you're here. Thanks in advance.