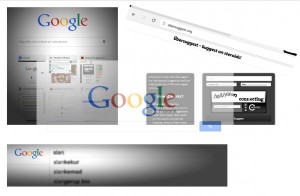 It a lot about SEO (Search engine optimization) I will not come up with the magic formula, but instead describe how I look at it.
Let's talk a little about my context strategy and how it preferably to good SEO.
I built my website up around it to get readers from around the world.
It makes my articles must compete with many more others, and sometimes better articles than mine.
I try to turn to a narrower audience, no less.
If you are attempting to write with the same headings as all other more or less user, you
will also have a tough unless you have a lot of readers already following you.
What I do instead is to find some headlines and topics with a narrow audience, no less.
If I can just get somewhere between 20 and 50 to readers a month for my article, then I'm euphoric.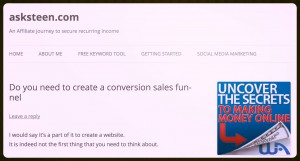 You never know which article your readers like
Several times I have seen that it is not them I even expect the largest number of users who
get the most traffic.
As a rule, even if it ends up in the front so it may only be a few who click on my article.
If you work with a blog as it is often the amount of materials that determine how many readers you have.
The more articles you write, the better the chance that your readers can find the information they're looking for on your website.
I feel a little that it works the same way as when you need to plant plants if you only plant one there is not a good chance that you will have a good harvest.
Whereas if you plant a lot then you have a much better chance of getting a good crop.
In the same way, I see it with keywords if I plant a right place there are also many others
who have done it and my plant becomes tough to spot.
I have learned that it is very random what they find when they search for a particular phrase.
So although it is a useful and well-written article is not sure that it ever hits the front in the organic search.
But there are some research just tools that Google gives you that can help you find out what people are looking for in a particular niche.
I use Google trend and ubbersurgest to find topics.
Some phrases are so practical that you will be able to build an entire niche website around.
Now you ask enough how?
You can read more about it here.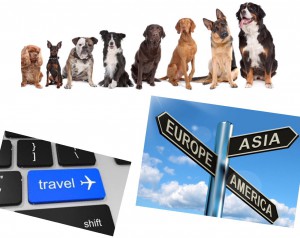 If you now write about kitchen equipment. So do you have any special equipment you described and reported.
Here you will be able to build a gigantic site around what you can use it.
Yes simply by showing a lot of the recipes that you make with the usual tool.
You will get a lot of phrases like everyone is indexed.
As this site is based on making money on the Internet.
I spend much of my column space to describe online training products.
Both the useful but certainly also those who just are pure junk.
It's certainly not all my articles that hit page one, but some do, and they also get their share of the readers who have applied to the topic.
I know many websites are offering to sell their services to you.
But my experience is that they take the price for something you can make yourself quite easily.
What Is SEO Content Writing
To put it bluntly, as it is about to entertain and maintain your readers. If you can retain them and continue to provide good valuable information.
Here I talk about if you build a blog like I do here with this one.
I feel that I need both to study.
But also be sure to share my new gained information is passed on to you who are reading this article or one of the others that I have written.
I try as far as possible to write to you as a reader.
But in many cases it will also be text to myself, so I have some knowledge about how much
I have learned.
I know I can be difficult to get started with writing in general.
What I do is to create me a template with headings that fit the topic. Thus, I only need to fill the gaps with smaller text.
There is no regulation on how long or short an article to be.
The main thing is just that you write it finished.
But it's clear the longer your article is, the more information your readers.
How to Make Local SEO For Small Business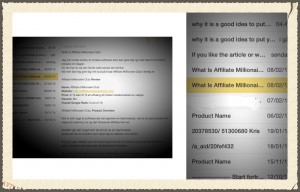 If you run a business in your local environment and must have built a website up so it's important to your local clients can find you on the web.
I had paid too much money for this service when I had my transportation company.
But it is not necessary to spend much money to build up a website for your local business.
It in turn is important is that your website is talking to search engines.
Google has all the help tools you need for both measuring your traffic.
They are also very aware of getting your business localized so that your clients and new customers find you.
In most cases, here you do not have a continuing stream of articles for your website.
You only have created some pages describing the service you provide or products you sell.
For local searches do you have in many cases a user group that needs your service or product.
So even if your sentences are very accurate than you usually also a much more substantial chance of generating sales the way.
How To Optimize WordPress For SEO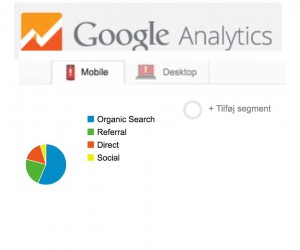 I have created this website as a WordPress blog.
Not because it is a better tool than the others on the market.
But because there are over 1400 research just free themes that I can use.
There is also a myriad of paid themes that give you your unique design.
The most important thing for me is that I am glad to visit my site and that I feel that I can continue to develop my design
I can pretty much create my website as I will, just alone with the free themes.
Here are some useful plugins, so it makes it easy for my site to communicate with the search engines.
The host where I have my part has already installed the plugin that makes my place quickly become indexed.
When I am here talking about the plugin, so it is important that you do not spend more than is necessary, for the simple reason that they can cause your site to run slowly
I just need to adjust a little. Then I can go ahead with creating my context.
You can read more about the platform here
It's not as difficult as it first sounds.
The idea is to get your website to talk to Google.
First, WordPress more researching just plugin that you can use for this purpose. I use one
called all in one SEO, but there are others who have the same features.
The excellent news is that the Internet is for all of us.
I have seen more private blog and websites that have a higher ranking than the usual big fire.
You can do the same without the big investment.
Read how to get started.
To learn more on How to get started then throw me a comment in the field below.
Remember to Share and Like.