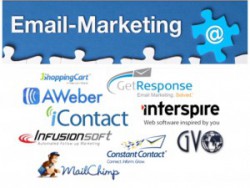 There are many good autoresponders that you can get a subscription. I've even written about where you could go with the messenger.
But that's not something I use in my daily life.
What I'm working with, however, is one of the free online tools for the purpose.
The system I'm using.
There is as I have just said more different ones available.
I have split tested some of the usual.
For example, MailChimp.
Unfortunately, I found out that it was a little challenging to navigate around.
Well, you can build a list of over 2000 followers with it. I spent a lot of time just getting started on my first campaign.
On the other hand, I found out that there are other services on the market.
Wherever you can navigate around and create some useful mail templates.
Yes, I have chosen a service called mailerlite.
Here you can from a large number of different templates create one for each niche that you think can generate followers from a mail campaign.
Here you can only have 1000 followers before you pay.
But frankly, 1000 followers are many.
If you have such an extensive list, it also has a value for you.
Why build a list.
I have, as you may have read, written a book.
I would like to give that to the sender in return giving me his mail address.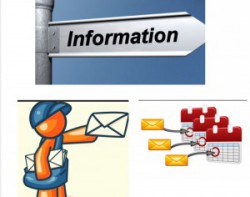 Once you've given me the address, I can invite you to a hangout.
I keep them in continuation of the book.
It also makes it much easier for my followers to write directly to me.
Yes, I almost inspire them by writing it to them in every mail I send out.
If, in the long run, I want to create a sales situation, I'm almost in direct dialogue with them, because I have already received a response from them in my mailbox.
I know that if I send them to an offer that is not part of the website I have built my contact to them on, my mail ends in their spam filter and the chance that it will look is very small.
Therefore, I try not to sell to my list. Just direct to more information that is relevant to the book I have written.
Follow me, over a period. You get something positive from the teaching that gives.
It will undoubtedly make them more likely to believe in me if I sell out of the toolbox I use for example.
Is it necessary to build email list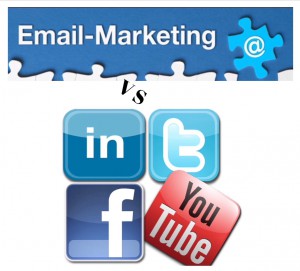 Hard question.
But an extra traffic source if you'd like more control over where you send your context.
I use it as said to create more value for those who have downloaded the book.
I hope, of course, that I will get some followers who are happy with what I show them on my seasons.
But when you have enough texts, let's say a blog, so people will slowly write up on your list to read what you are writing.
Means that you get regular followers on your blog.
In the long term, it can also give you a better ranking in the search.
Something we all want if we want to create the context that is being read by others.
So, regular readers. You can update to multiple times a week is perfect to have
Are there several ways it can be on
Yes, that is undoubtedly the case.
You can, like the first, start posting your blog updates.
It is the easiest way to make it work. Here I will wait for some text to be.
Your new followers can navigate around your page. The first thing I do when
I find a topic and a blog that deals with the subject.
It is to see if there is more written from the person. I'm pretty sure most of us do. So, therefore, have something more we can read.
You may also have created a course that you take in exchange for people's mail address.
Here is a prominent subject of having some videos and podcasts.
Here you can send it automatically when the reader signs up.
When can you build a list
As I said, you can begin as soon as you have started on your side.
I will never let an email campaign stand alone without a website to support it.
First, you can not link away from the mail without having a page you link. Let's say that you instead connect directly to an affiliate product.
Then you can be sure that the mail is under spam.
Don't link to a video channel or a social media page.
Then it will be sorted as spam.
But that does not mean you can not promote affiliate products. You just have to do it on your website.
Yes, it must hang together. Here are the reviews that I have just written about a perfect thing to forward to your list.
Yes, you are doing a course, so you can just create a secret page where you send the consequences.
A page that only those who have the link can see.
A list is a step further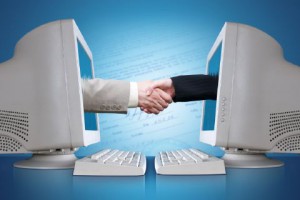 I will, as you can understand, not recommend that this is the first thing you start with when you want to build yourself online.
Many think they can just build a list without first having a website that supports them.
In many cases, they end up promoting advertisements for new products to their followers.
No matter what a niche you are dealing. The website is still your most important online base.
When you reached, a point on the website. Then you can consider whether it is relevant to the niche you are working.
I'm working with a niche where it would be of high relevance to let you get a newsletter when I update on this blog. So far, I have not wanted to.
My reason is that it may seem to interfere with too many additional effects on the website.
Do you think of creating a website yourself? In the long term, build you up as an online authority.

The world it looks like right now has become much more prominent online.
If, I say I have a website and ten lessons in how to set it up.
If I say, I'm here, as your sparring partner. Then give it a try.
When yes, of course, you should have the chance to see what I am talking.
You do not have to raise your credit card from your pocket.
Yes, you need a week to decide if you want to learn how to create a good brand.
Unfortunately, you cannot consume all the information you get by testing it. You will have a feeling of having a hard time considering everything.
It is very natural. So my advice is to enjoy it the first few days.
Then you can decide if you want to learn all the things that need to be determined to get started online.
Even though it does not cost the significant investment, it requires a tremendous amount of work.
Your new life starts now.
Read here about some of the many tools you will use in the future.
Do you want to know more? Can you always ask in the box below?
Remember to share and like