I will try to review some of the strategies I use in social media.
They can be an excellent, relevant source of traffic. But that's something to be handled with care.
What kind of blog I'm working on
As a rule, a blog consists of a large number of articles. They are most likely to coincide with the niche I have chosen to work.
In other words, I would like to move in a forum that deals with the niche I'm writing.
This blog is about how to make money online.
It will not be relevant to post in groups such as lifestyle or health.
I have to find a target audience here who is interested in how to generate income online.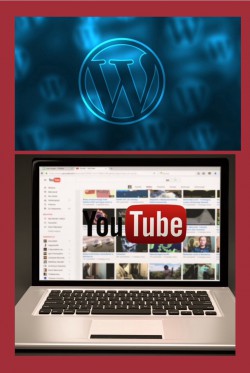 Like me, I can also put my smoking stop blog up in the same forums that deal. Make money niche.
The good thing is that almost all of the typical media have a way to get in touch with your target audience.
Here I know that my smoking stoppage does not have as broad a target audience as this blog has.
But on the other hand, I have a higher chance of working with the target group.
Yes, when we talk this niche, that's something everyone wants.
Yes, we almost all want to learn a right way to make money.
While my smoking website's website addresses only smokers, who will either stop or have just stopped.
I have chosen steam.
I also have to ignore those who use chewing gum and plasters.
Not to mention those who have stopped without aids.
Those I need to find are those who will stop and use steam for the purpose.
But believe me, once you're part of the target audience, you'll be drawn to it, no matter what media you're using.
Do you communicate with the target audience socially?
An important rule is that you should never just be a link.
Of course, you should be able to find your articles.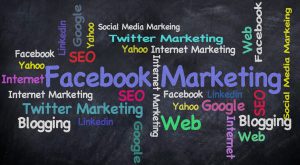 But post them in your stream.
When people ask for them, then refer to your power.
I have tested several ways; this works well for me.
In the past, I had a bright idea that I acted on three records before I sent my link into, for example, a group.
I've learned that no matter how much you communicate with the group before posting an article.
Then people do not click on it anyway.
They feel that's what you want them to do.
You, and it is not your purpose of spending time on social media.
Participate in relevant groups and participate in the debate there.
But you get very little return on your articles there.
Ok, what so? If I do not post articles in groups
Create a lively and robust profile.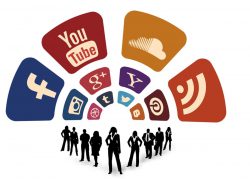 You do not have to post multiple times a day.
But be active with it.
Use it to show your context.
Put videos on it a good idea if you produce some.
You can take of course also once in between share some of the popular ones. It takes a little attention in your direction.
Post them on your profile.
It is where they belong.
Then you move in the different groups.
Then you can much more easily use the knowledge you have about the subject in a dialogue.
If the other members of the dialogue feel that you bring something valuable to the debate, you can be sure they look at your profile and look at what you post there.
Of course, you have a real link that can cover your point of view, so you can rarely post it in a group.
What about other people's context
just an affiliate link or spam.
Can you, with a clear advantage, comment on what they are doing.
I think we can all agree that it's nice to get feedback on a thread we've started.
Everybody would like to have someone reading what we have made. Like it's nice to have a relevant comment on our blog.
Here you do not always have to be so sharp within the niches.
You can quickly act with them by asking extra for the topic. Here you can quickly look at your profile and get a relevant read for your articles.
Create a fan page and use it to find your audience.
As you've probably learned, it's the most traffic oriented traffic that your readers have searched for, the phrases and words that you'd like to rank.
But you can find your audience by making a facebook fan page. With a small budget, you can see relevant followers.
But you still have to keep in mind that it's something valuable that you have to pass if not, people turn your back to the side.
The internet is full of pages that promise a lot of free stuff and books.
In turn, it's always ok to use the net to give something away.
But the word for free means that something hides behind it.
Here you can very quickly create a second campaign that can help your fan page to be seen by your specific audience.
The important thing is just that to create an excellent, relevant fan page is that you have some superb context to fill it from the start.
Yes, have some articles that you can show before you start promoting the page.
A good fan site requires time to build up.
But the good thing is that it's easy to get into your target audience.
Social media is not always a safe and relevant source of traffic.
As you can understand, I'm not so impressed with the amount of traffic they can give to my articles.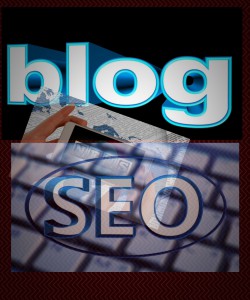 Have you done your homework and found the right sentences to get more relevant traffic from the organic search.
Yes, over 90 percent of my traffic comes from there.
But if I use the media, it's easier to find someone to talk about my niche.
Keeping you can get relevant clicks from there, but if it's worth the work, it's an entirely different matter.
But you can easily via a robust website as you also point to your profile, few followers who will follow you in the same way as they do if you run a mail campaign. But it requires you to be very persistent here too
What's not that smart to do?
There are several thousand offers online, and many of them have partner programs.
But and I mean.
Do not post directly on the sales page.
It was a good idea some years ago. At least I have bought info products that way.
But honestly, when I look at this later, I will not do that again.
People who post their affiliate link directly seem very desperate and unprepared to move in the media.
Keep you can work on the link. Just not directly.
How did Steen see?
If you want to create authority online, you need to have a base.
Yes, it sounds a bit old-fashioned but where you are an authority.
It's when you own a website where you can give people the information they are looking.
You think it's hard.
That's also because it requires some work for you.
To be built up.

But it's not hard to get started as it sounds. And it's not too expensive either.
What I want to show you is where and how I build my pages.
You can do the same.
You can test if it's something you want to work.
Yes, free and free, there are two whole websites for you.
You also get ten lessons.
Cost a lot of money elsewhere.
You do not have to get the money out of your pocket when you walk past a business and look at their goods.
In the same way, you can test it, get your two pages.
No more talk read where and how.
Do you have a social tactic?
Let's find out more in the comments box.
PS just remember to press one or more of the social buttons before leaving the article.