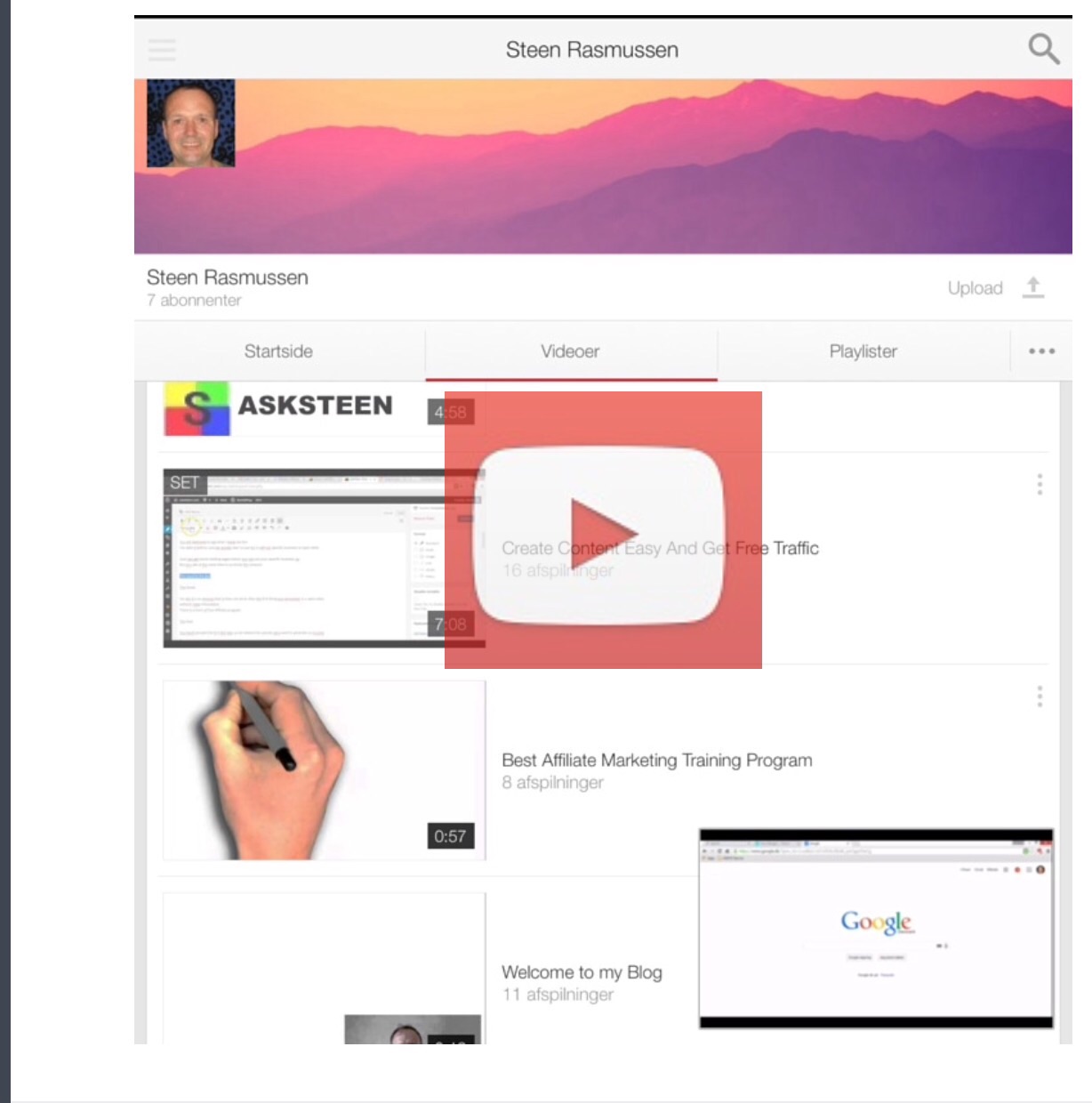 Yes it is certainly easy to make an online video, and it's just as easy to upload them on your youtube channel.
Personally I only making video and original pictures from my desktop.
The easiest thing you can do, if you want to create your own youtube video.
Is to use either a PC and use the webcam or do it with your mobile device
There are many ways you can create your videos.
My advice is vary it, but also build them to suit your purpose online or your niche.
I know that it takes practice to get infront of a camera.
It's still a little cross for me.
But I feel the more I practice the better I become.
It means that I can eventually develop myself, and create some much better podcast which clearly can help to build up my brand.
The tool, I am starting to test before I really learn how to use of it.
But it is certainly also a way to train your voice. But you can read more about it here.
As you know, I use online tools there are either free or very cheap to get.
For the most part I only online on my iPad. and it dont alove me to make screenshot educational videos as offen i want.
But I can whritte many more articles on my mobile device, I have it with me wherever I am.
But I Here Will tell a little about how you can make sure that the image, that will be diesplayed in connection with your video. Is one you have selected.
Right now I am building on my looks outwardly online.
I would ideally like to create my own brand as I have the opportunity to Create one who follow me around wherever I find myself online.
It makes it easier to recognize and follow, if you like some of what I write, or any of the other Think I'm doing online.
This post is about what you can do quite easily and cheaply if you want making video and get your own personal brand.
It will be continuous mark on my articles but also the image that comes to follow around at all the videos and podcast that I'm going to build on in the future.
Have you noticed that many of the videos you see, there are people who are standing and talking on. There select a picture where they are a little out of balance.
They have either mouth open or is in the middle of a movement. They are either in the middle of a sentence or flashing (this often attract the applicable if you stand in front of the camera).
They are going to look a little silly.
It can also be a screen shot video where youtube has chosen an image that does not make sense and really just is you who are between 2 images
That is what I will show you how to avoid, and simply choose your front image for your video
It has been more rarely I at all bother watching a video if you not through the front picture shows what the video is about.
What I will show you in the video below is how to very simply get charged your own image to your videos.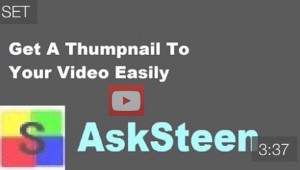 One advantage is that it becomes the image as your follower is meetings in your social media when you upload your video.
It is a simple and hopefully brief description.
But it can be extremely important for you in a long term.
If you want to start charging videos and preferably also will be remembered for them.
I am make an entrance to all the videos I upload in The future.
It is also my reason I want to link to an article that fits into my video.
Whether it be with one of the new hand drawn video tools available on The marked for a relatively cheap investment (see here the one I've used so far)
Or it quite simply has to be a picture where I am able to give a new title when I post a new topic, I have not quite been determined yet.
It is good to create a lot of good contekst, but I have reached a point where I felt it is important to be recognized by my context.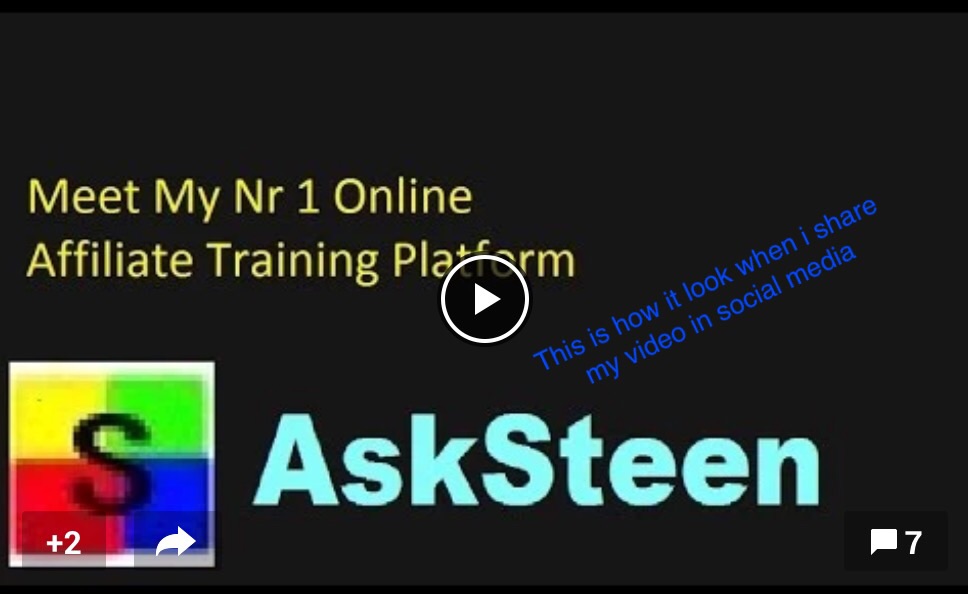 This is simply to create a common thread through all my work both online but also offline.
It should be the logo that you use for business cards and letterhead.
For example if you are working for a local company website.
Then it's really good to ad their logo when you help them with their video marketing.
It is certainly not a good idea not to have that image the video is about. Especially if they want to show the audience their product.
Or if it is inserted into a video, who fit into the context of your website.
Just remember that everything you plan to do must be original.
Your photos you can be created very easily
I have here described a bit about how to target your brand, and how you can enhance your youtube video. But all sets is still from your online platform.
If you do not have one yet so feel free to read here, where I build my foundation and becomes a part of the market.
Video should only be a way who support what you write.
The best is simply that you are at the center of your niche. and the brand you create linked throughout everything you do online.
You really not need social media or making videos.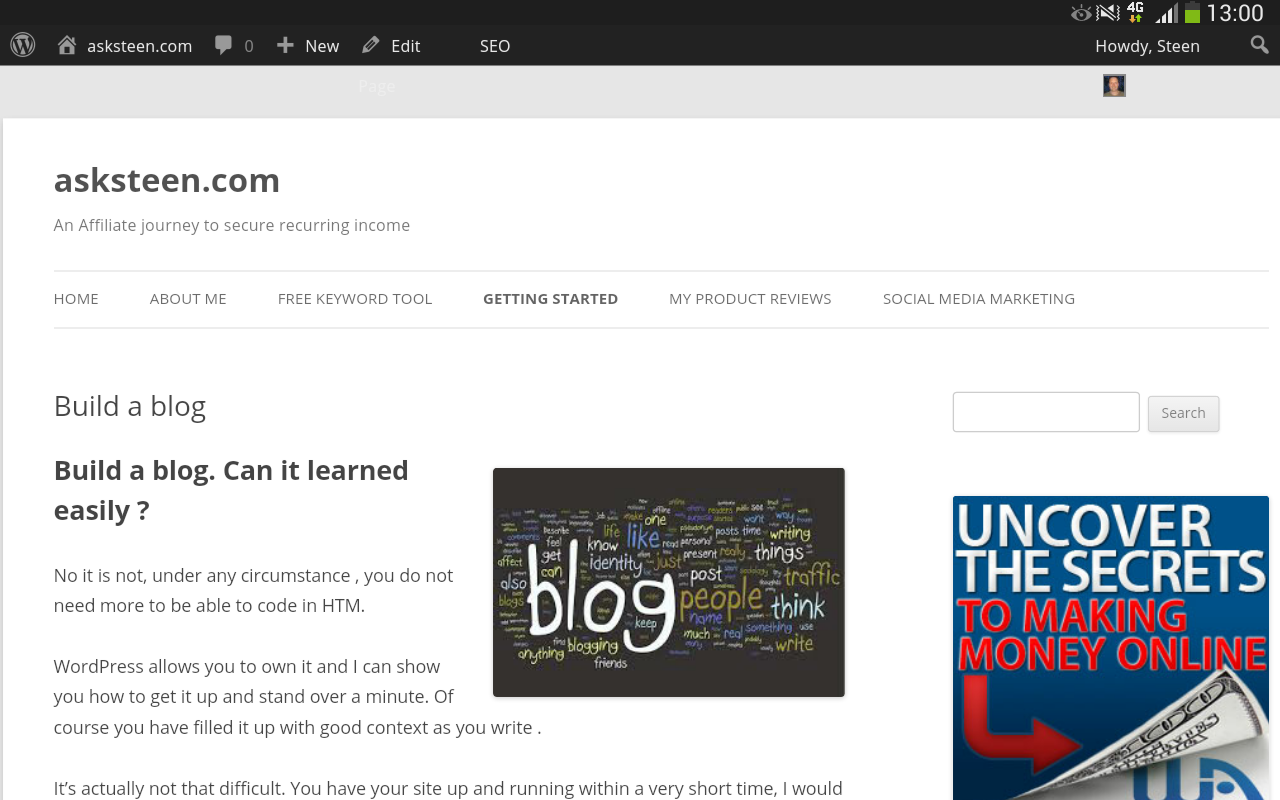 Before you have created your own website then it is still the organic search where you get the most of your traffic.
But video is fun to make and it can certainly be a good extra traffic source. Especially now when many of us use mobile devices.
The video is certainly a way to get more followers, both to your video channel but also to your website.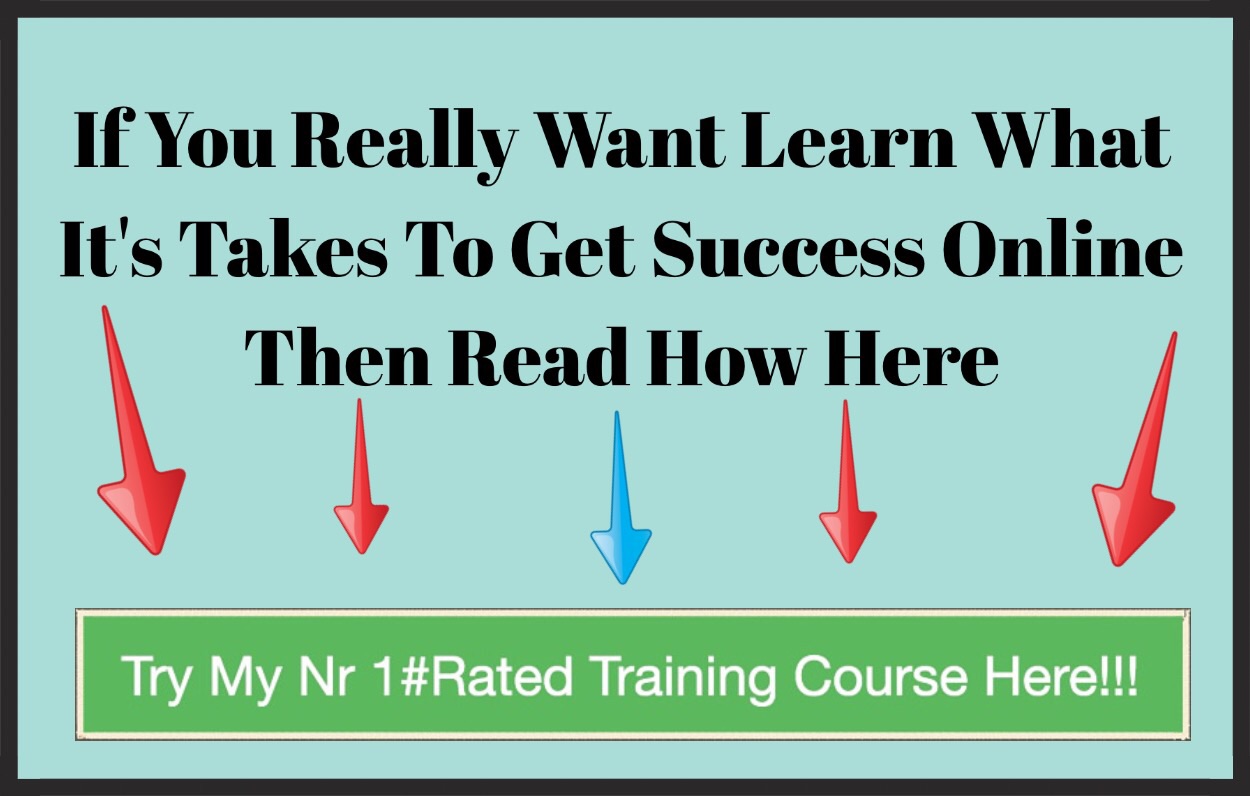 I hope you could benefit from this article.

If you have questions.
Or would like to know more about how to create video you are more than welcome to drop a comment bellow.

I will also be happy if you would like to share with your friends in social media.