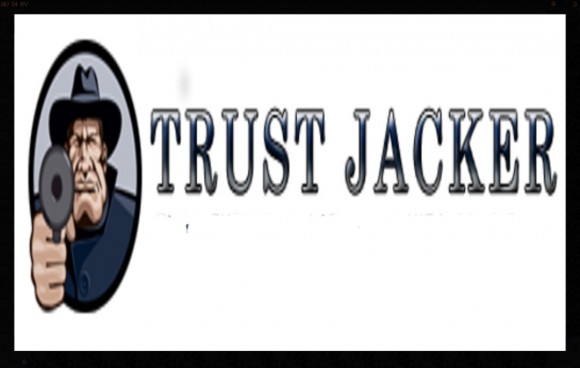 Name: Trust Jacker
Website: http://trustjacker.com/
Price: $ 1 for a week trial, then $ 39.95 one time there are no additional upsell
Owners: Rob Jones
Overall Google Rank: 0 out of 10
Trust Jacker, Product Overview
A WordPress software that creates a popup, if you share a popular article or video in your social media.
It is a plug-in which you can either bring your own blog or you can just create a free WordPress blog.
With the sole purpose of creating a popup to the popular topics and the idea is that you find the popular items that are in vogue.
After which you will find a CPA offers that involve or relate to it as the post is about.
(A CPA offers are an affiliate network that pays you when people give their contact information to a formula. This means that the business can market to those who have written on their list. They will pay you $ 1-2 for each time a give his details away)
When your friends so try to leave the article will show a pop up that collect their contact information to either a free product, or a chance to win one or for example an iPad as you see in the intro video would
The Good & the Bad
The Good:
There is a trial period of one week for $ 1
It costs less than $ 40 once. And you have a whole month withdrawal.
It is a WordPress plugin
The Bad:
I do not think it's going to generate much money for you
You must have a huge network of social media that you just have to have a small chance that there is someone who gives his details away, I am afraid that people lose the urge to click your link
It has no SEO value at all
Trust Jacker Tools & Training
Since it is a relatively inexpensive software, there is not really any training on the product. There are a few videos on YouTube showing a little bit
But you have a week to find out if this is something you can use.
If not, remember to cancel it before the week is out, I have done so I only paid one $. It is quite meant to put up I've done a few tests on it and it works in my WordPress back office.
As I said, it's just finding the article then find a CPA offer to suit the article.
The rest is ad the link to all your social Media
Trust Jacker Support
There is no support for the product you can download it again if it does not work.
But I have not had head problems getting it to work well enough on a test domain that I have an infinite number of
(You can get 2 sites for free see how here)
Trust Jacker Price
For once, keeps the price of $ 39.59 no extra sales, and it seemed I was positive when I really got really tired of products that only intends to pull extra money out of your pocket
My Final Opinion of Trust Jacker
Does Trust Jacker work, even if I have to be honest I think the head is not that you get someone to give their email and name away to a random business deal you do not spend energy to learn about.
The time when you could build a list of social media with just giving a popup link is over, people are tired of that other stores all possible, deal behind a good article
Trust Jacker at a Glance …
Name: Trust Jacker
Website: http://trustjacker.com/
Owners: Rob Jones
Price: $ 1 for a week trial, then $ 39.95 one time there are no additional upsell
Overall Scam Rank: 55 out of 100
VERDICT: LEGIT / NOT LEGIT

I regret to say that this software is yet another attempt to get you to believe that you can create a real shortcut to an online income.
The problem is that there is no real shortcut.
You have to build it up as you would build any other business venture.
It requires both that you think long term but also persistent in building your business up.
So unfortunately I will say that trust jacker plugin is a waste of time.
You are going to make yourself unpopular in social media in the long term.
But no need to panic, let me show you how you can learn to build your own small internet factory from scratch.
It's completely free to begin with, no extra $ to see about it.
All I want in return is that you are persistent and are willing to do what it takes.
So I will personally help you get started.